Calvin Klein has never shied away from using sex appeal in its advertising. Back in the '90s the label recruited a shirtless Marky Mark and a nearly nude Kate Moss to star in its ads. Some twenty years later, Calvin Klein has looked to Justin Bieber and Lara Stone to help the company continue its trademark young-n-sexy vibe. While the launch of the revamped #MyCalvins campaign earlier this year might have taken everyone by surprise, the brand's latest campaign could easily be its most provocative to date. 
The latest round of ads features the usual Calvin Klein suspects: Kendall Jenner, Abbey Lee Kershaw, Klara Kristin and Saskia de Brauw. This isn't the first time Jenner has broke from her good girl image for the brand. The reality-star-turned-model is shown holding a piece of suggestively styled fruit alongside the phrase "I Eat In #MyCalvins." Jenner's ad isn't the only one to provoke, either. While the majority of the ads are more clothed than previous Calvin Klein campaigns, the brand doesn't skimp on the suggested sexuality. Kristin's ad featured an up-skirt shot of the model wearing a short dress, while Kershaw's shows the model posing with her hand strategically placed in her underwear. 
London-based photographer Harley Weir, who is well known within the industry for her youthful and often risqué aesthetic, shot the campaign. The self-taught photographer has previously worked with the likes of Céline, Missoni and McQ by Alexander McQueen. If that resume wasn't impressive enough, Weir has also shot A$AP Rocky for Vogue UK and was behind the now infamous Dazed Magazine cover of Young Thug wearing that Gucci dress. 
Take a look at the campaign below.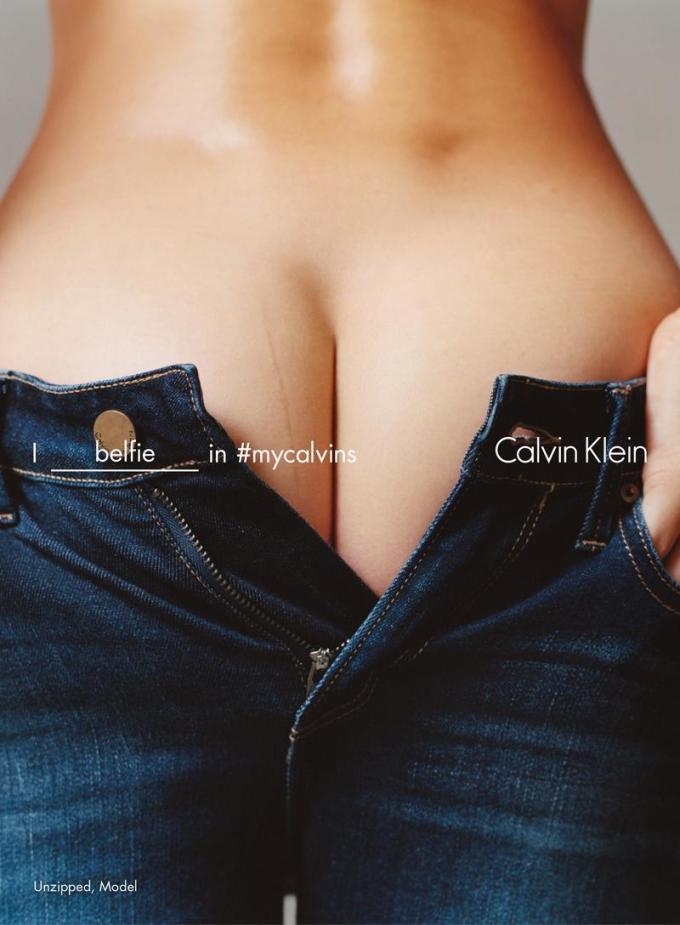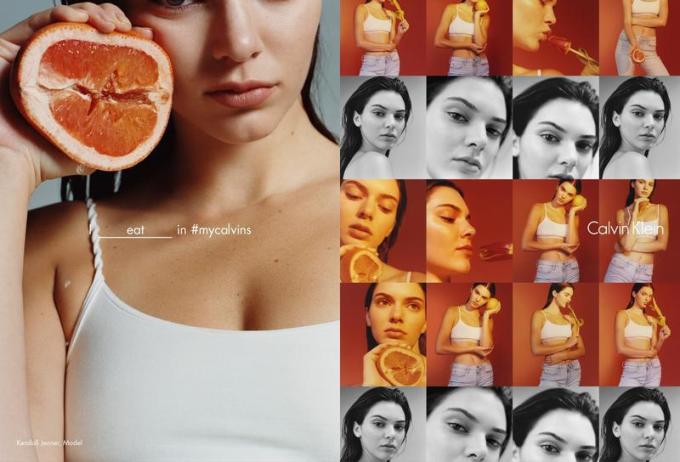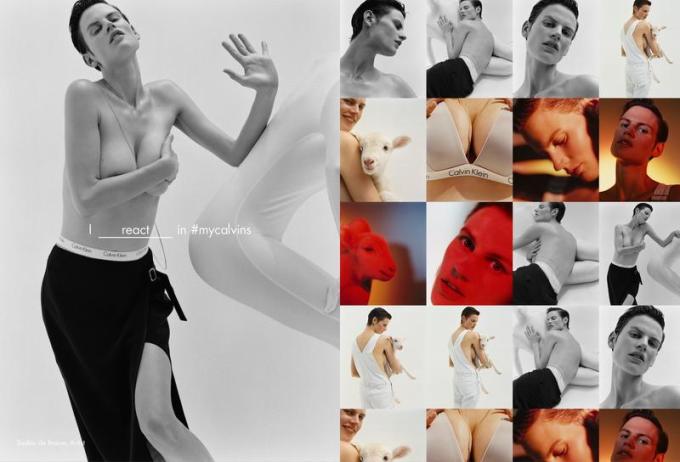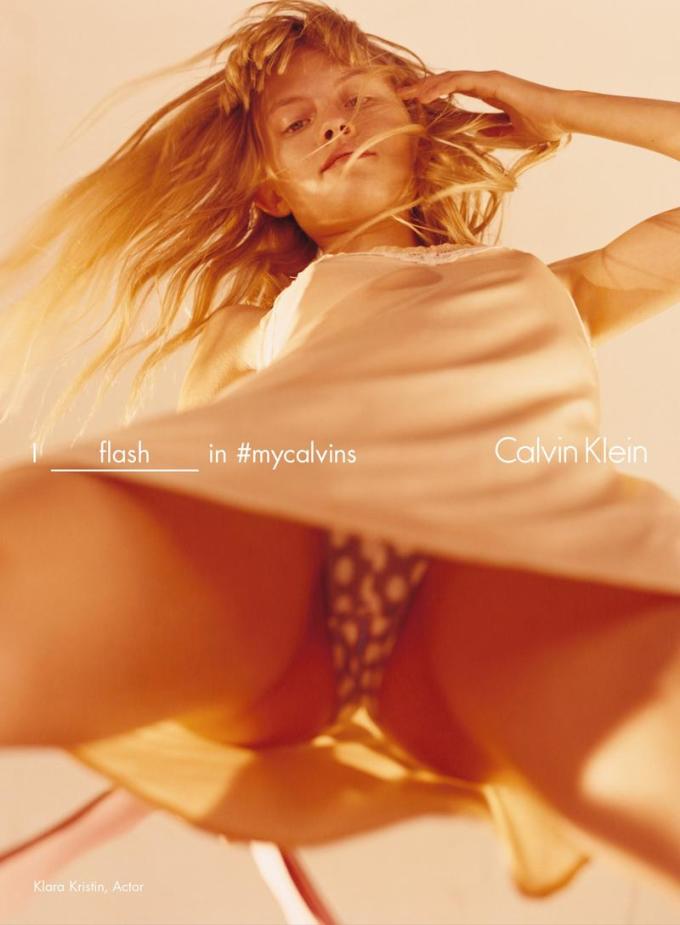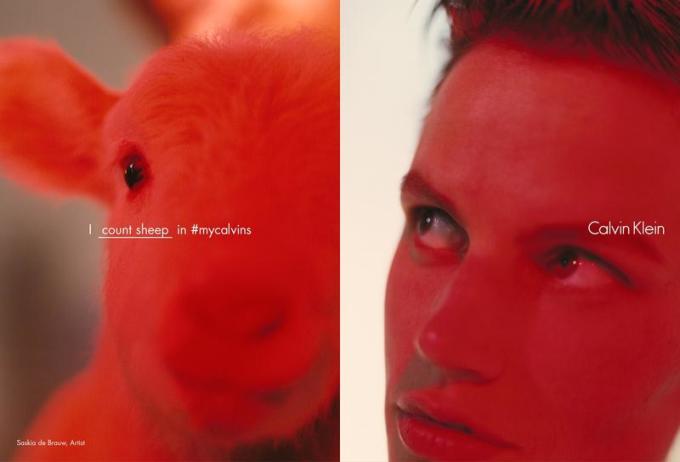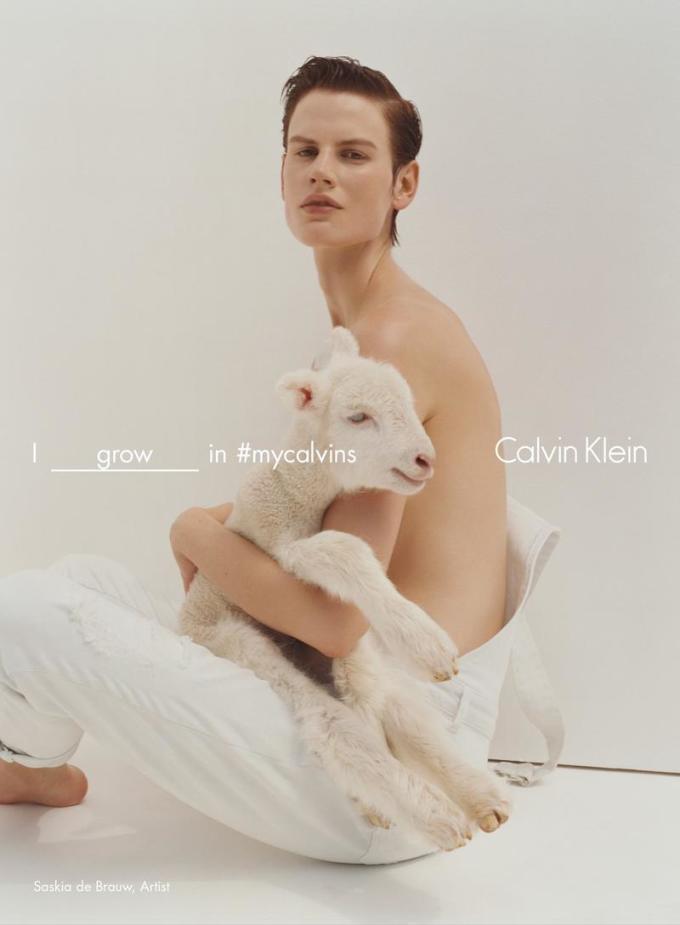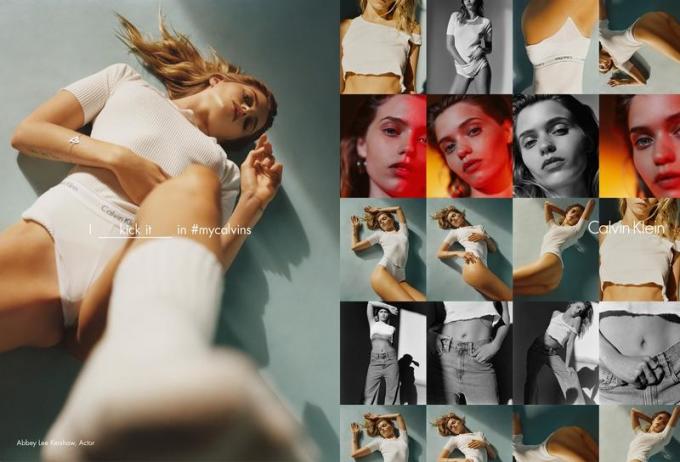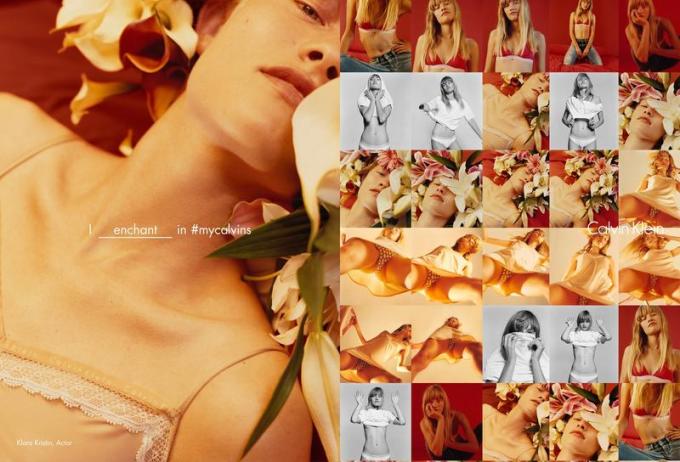 Keep an eye out for ads from the campaign to appear in magazines and on billboards in the near future.