You love the '90s. We love the '90s. Rashida Jones definitely loves the '90s. And now, with his new collaboration with quintessential '90s label GUESS Jeans, we know for sure that we can add A$AP Rocky to the list of people looking back to the decade for inspiration.
"I was watching Menace II Society, man," Rocky told Complex today at a preview for his soon-to-be-released GUESS Originals x A$AP Rocky capsule collection. "I started thinking about rappers like Nas – 'when I dress, it's never nothing less than GUESS' – you know what I mean? Thinking about how hustlers with pagers on the corner would have GUESS jeans on, the sweaters with the dookie rope gold chain. I just thought about my nostalgic childhood, with hip-hop and growing up in Harlem and the Bronx, and remembering GUESS played a big part in that. But kids these days have no knowledge of that. I just felt like it was necessary to tell them that GUESS was actually lit back in the day."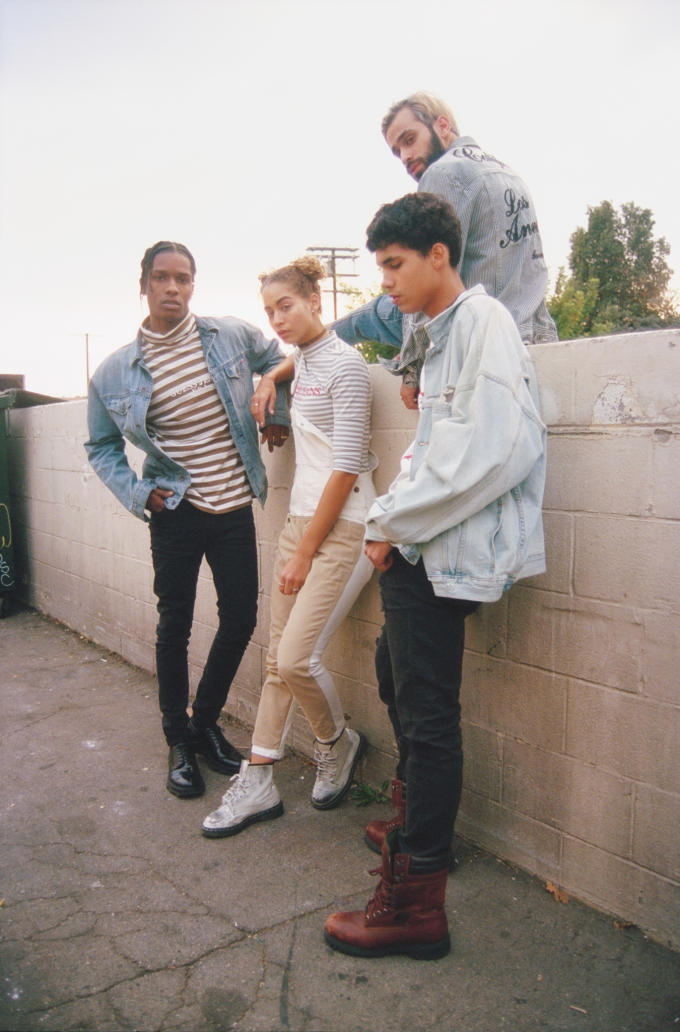 Needless to say, after learning of his interest in their styles from the era, GUESS was onboard with bringing Rocky in for the first installment of their GUESS Originals initiative, a project that sets creative talent loose inside the brand's 30-years-deep archive to create contemporary updates of classic designs. And, in this instance, we do mean "set loose" literally.
"It's just a big warehouse with cages full of clothes," Rocky said of visiting the GUESS vault. "Some of them are marked by years. I went in there and got busy. Fucked that whole shit up."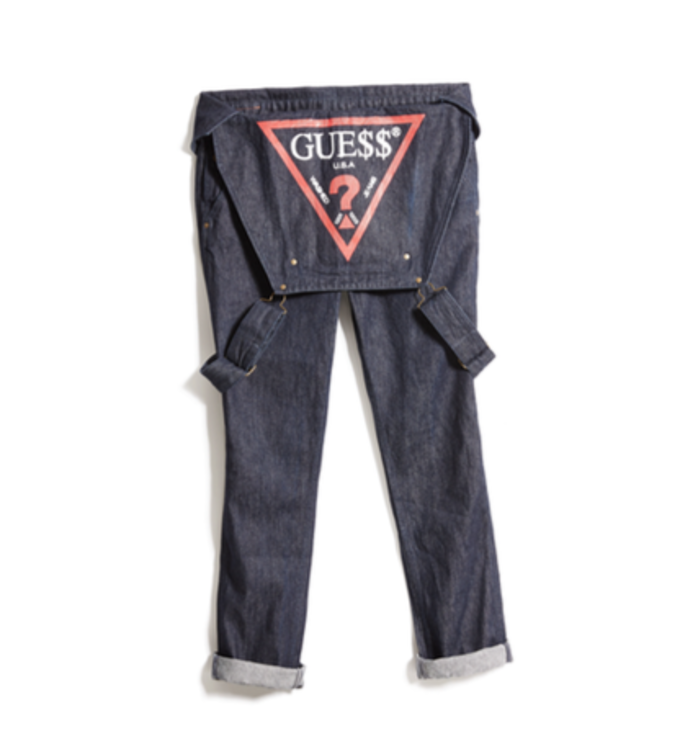 The result is a limited edition collection of men's and women's T-shirts, jeans, overalls and jackets (including one unisex, two-tone denim bomber) pulled directly from GUESS' '90s glory days. In place of the familiar GUESS Jeans USA logo, these pieces are denoted with the A$AP dollar sign thrown in—you'll know it's gotten Rocky's seal of approval when you see the embroidered GUE$$. You can consider that co-sign a fashion history lesson from the man himself, too.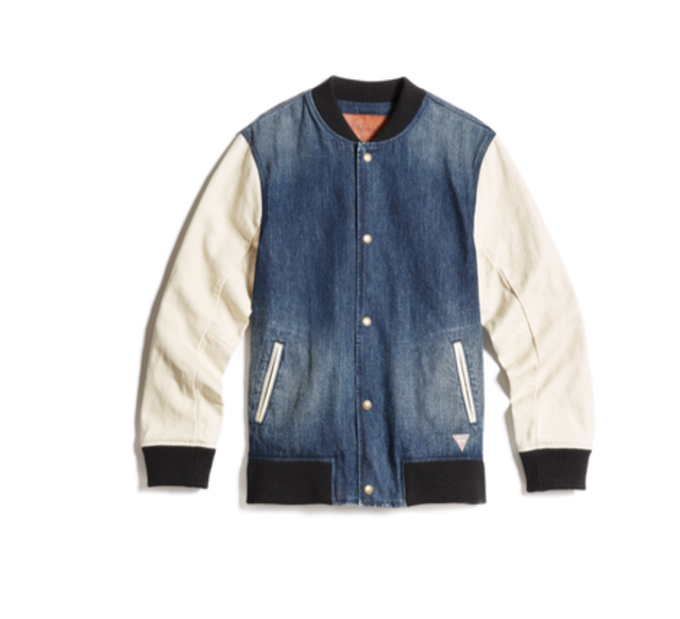 "The same way that [kids today] love Supreme, the same way that they love Off-White or whatever these brands are, that's the same way that GUESS was loved," Rocky says, citing its place alongside other iconic labels of the time like Coogi and Girbaud. "And I think they need to know that. They need to know what these brands meant. Jiggy shit, feel me?"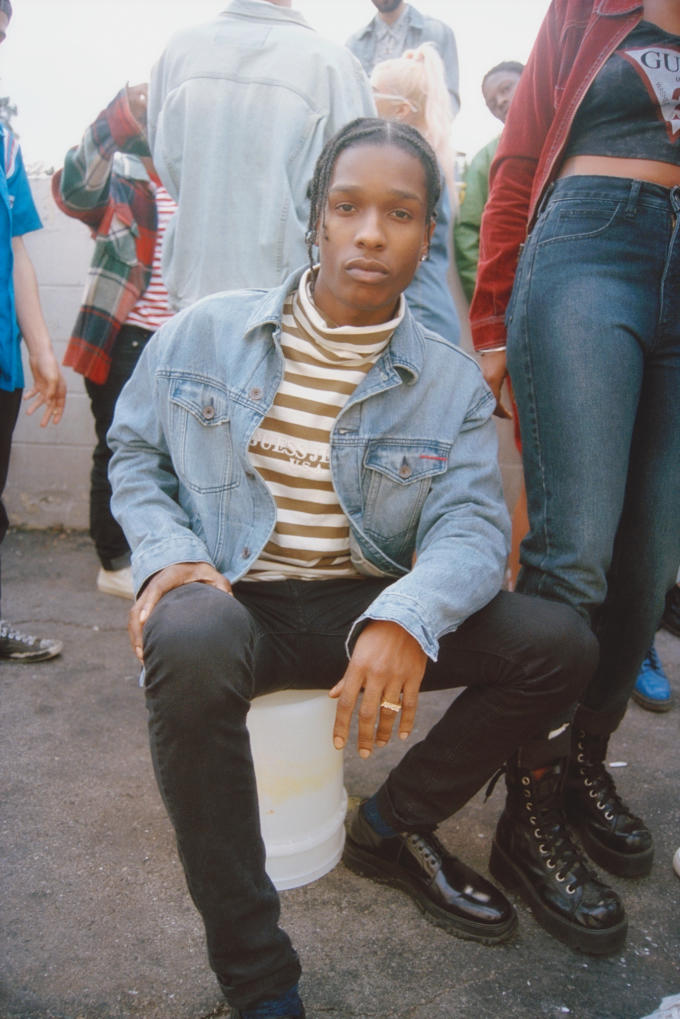 The collection hits Guess.com and select retailers like Opening Ceremony and Union Los Angeles starting February 15. Until then, you can take a look at select styles right here.