As quickly as #menswear launched from the Tumblr dashboard and into the real world, it seems to have faded away. Founded in 2012, Carson Street Clothiers came to be a gathering place for the customer who liked thick knits, well-tailored suits and looking generally put together. But, that was four years ago at this point, and the store, alongside its customers, has grown and evolved into something entirely different, but perhaps more interesting. That means being open to more intriguing designers, spending a bit more money on clothing and following closely when runway shows are happening overseas. The result of this evolution brings the newly rebranded Carson Street (no longer "clothiers") to a new location on the other side of SoHo with a lineup of brands and designers that wouldn't have fit in at Carson Street 1.0.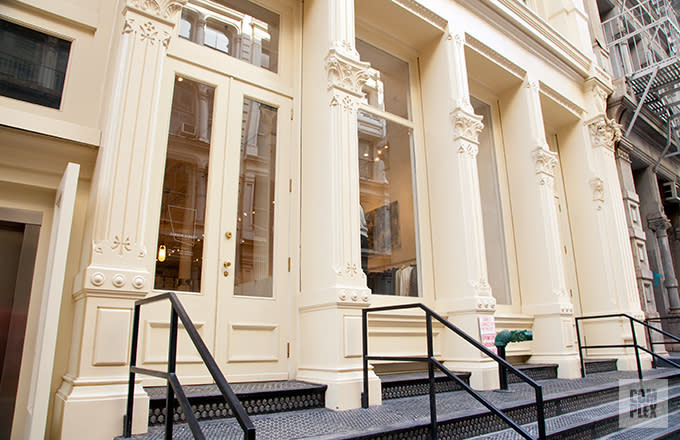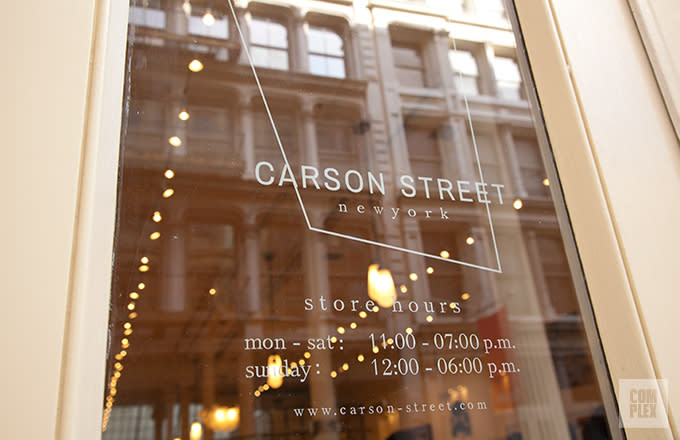 "Over the course of three years, our aesthetic was refined personally and professionally and we kind of outgrew the old space," Carson Street co-owner Brian Trunzo says. "We're proud to be the harbingers of the #menswear movement in downtown New York, but as that movement started to change and shift, it was reflective of ourselves as well. As the product got more refined, the space had to get more refined."
The new space is just that. Enormous and light-filled, it's almost double the size of the old storefront on Crosby Street and feels totally different upon entrance. Where racks full of hangers populated the store on Crosby, fixtures here protrude from pillars and show off fewer items in a more prominent manner. While one may have had trouble locating a brand or designer in the old store, collections are now grouped alongside similar labels so customers can move from one area to another without too much changing. Clothing now has more room to "breathe" so to speak. A shoe wall, previously displayed on rich wood, now takes on a more ornate and modular look. It's a different experience, but one that should attract both old and new customers alike.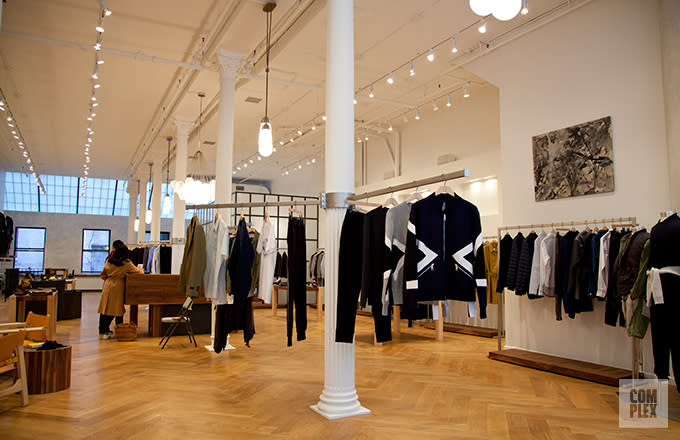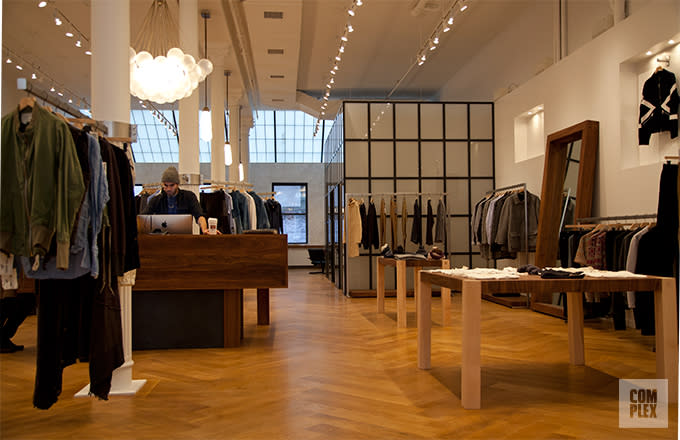 "Most of our customers have trusted us to guide them through this evolution," co-owner Matt Breen says. "The same guy that wanted a classic navy suit should also have an interest in a clean black turtleneck from Jil Sander or Lemaire. We're still founded on the principle of a relaxed, friendly environment to shop and this continues now, allowing guys to try some things they would otherwise never try."
While some experimental brands like Greg Lauren and Craig Green have hit the floor, classic-contemporary brands like Ami, Marni, E. Tautz, Missoni, and others that ride the lines of typical streetwear like Tim Coppens, N. Hoolywood and Our Legacy give the store a well-rounded selection.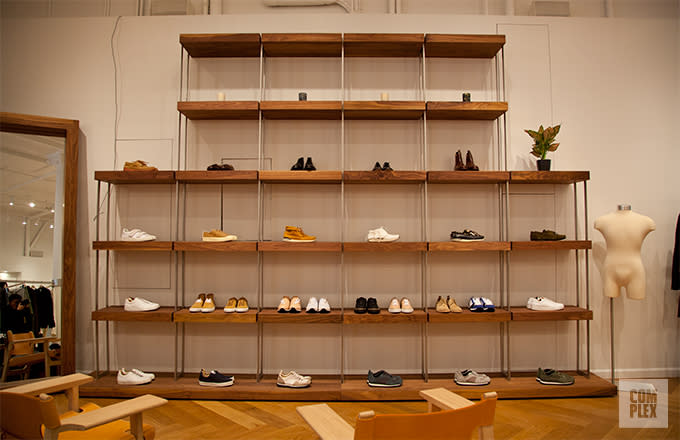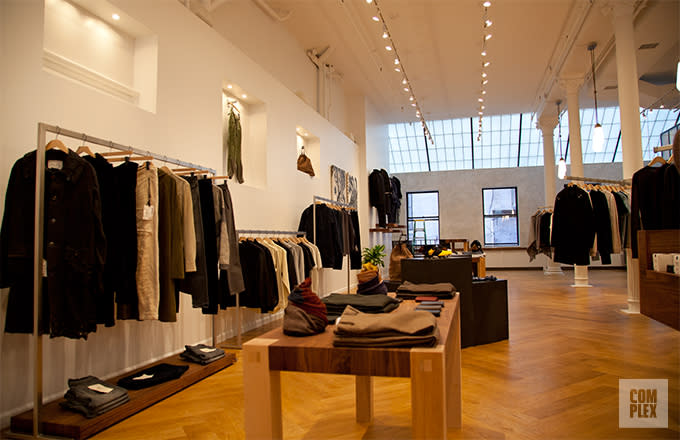 The shop's grand re-opening on February 1st also coincides with the collection launch of Deveaux also founded by the Carson Street team, which will make its debut at New York Fashion Week. While the store has done in-house pieces like shirts, blazers and trousers previously, this marks an entirely different venture, 43 pieces ranging from $150 t-shirts to $4,995 shearling outerwear that will sell in the store and at other retailers. 
The #menswear movement may have lost some steam, but the guys at Carson Street have picked up the scraps that worked and turned them into something new that works, too—in a way that won't be left behind any time soon. 
Visit the Carson Street location at 20 Greene St. in New York City.