We're all about finding the best T-shirts available, and with plenty of quality tees filling up an already saturated market, it's hard to find what product should fill one of your wardrobe's most basic roles. Yes, clothing Kickstarter projects are becoming increasingly common, but with Lazlo and its new "Heirloom Tee," this upstart is planning to change the way we make, purchase, and (perhaps even more importantly) recycle our T-shirts.
Based in Detroit, the brand was founded by Christian Birky who started his project with a familiar story, the classic "I couldn't find what I liked in XYZ product, so I decided to make it myself." While those stories often feel hollow, Birky and his business partner/sister Kathryn, seem to have stumbled on a method that truly has quality and conscience.
The T-shirt itself is a pre-shrunk tee; complete with a crewneck collar, side venting, and a slim cut. It seems par for the course in a post-John Elliott + Co. world, but the more interesting information is what the tee is literally made out of: organic Supima cotton. This detail is crucial, as this is something rather uncommon for such a small company. As noted on Lazlo's Kickstarter:
​"Supima cotton represents the top 3% of the US cotton crop, and only 1% of Supima is organic. We were told we were on a wild goose chase to find organic Supima as a new company, but were able to develop a partnership with a yarn spinner in Switzerland and a mill in LA."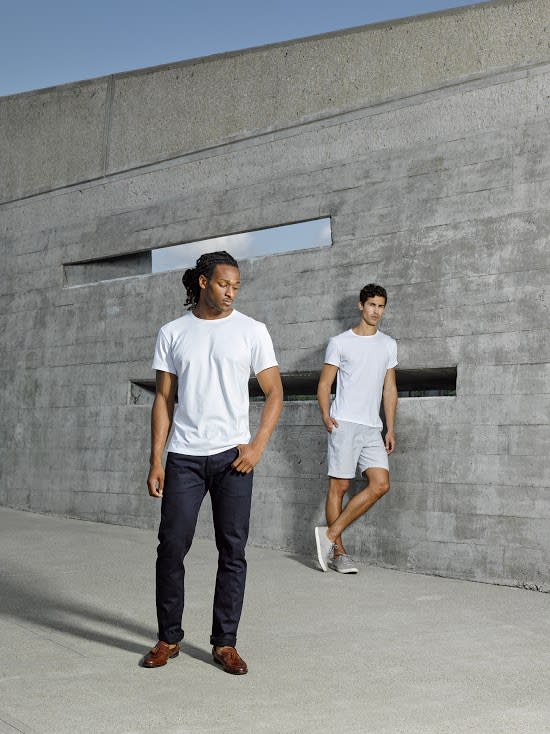 Long story short—the cotton is grown and sourced in the U.S., and spun in Switzerland. But the company isn't just pulling wonders in the fabric department, the business has made a genuine effort to keep production in Detroit—even hiring oft-underemployed former Michigan inmates. Birky's background involves tutoring in prisons, and upon discovering that Michigan's inmates were involved in sewing education programs, he decided to tap into the oft-overlooked demographic. Lazlo plans to pay its employees—many of whom were once incarcerated in Michigan prisons—$15 an hour at its 30,000 square-foot factory in Detroit. 
It's a quality T-shirt, made in America, with ethically employed former-inmates. It's already a positive message for production, but the good news doesn't end there though. Lazlo recognizes that it's mainline T-shirt is the eternally simple white tee—which, as everyone knows, is effectively a stain magnet. But instead of throwing out your new T-shirt because of a nasty spot, Birky's company has a solution: Just send it back.
"To extend the lifespan of your Heirloom Tee, if your white tee gets stained over time, you can send it back to us and we'll hand-dye it in indigo for the cost of labor. Instead of becoming a disposable item, it becomes a fresh blue tee."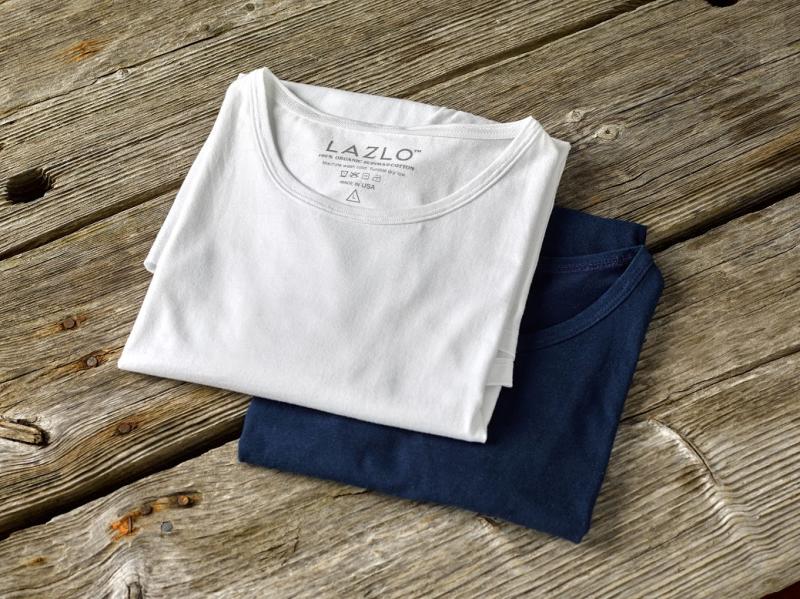 It's just another example of Lazlo's full circle philosophy in regards to the simple white T-shirt, not only producing a product that people will enjoy wearing, but a product that was produced with a conscience. As Birky points out, the goal isn't just to create a great basic, but to simultaneously fight the current cycle of fast-fashion disposability. Let's not forget, the company insists that their T-shirts are "backed for life."
"If disposable fast fashion made by exploiting workers and the environment is at one end of the spectrum, it is our goal to push as far as we can in the opposite direction. We are focused on creating the best possible product and developing a business model where every decision is considered for its potential impact on the people and environment around us."
The Kickstarter has already passed its $27,000 funding goal, but you can still invest into project—with plans to ship the first round of T-shirts in November of this year (according to their timeline).
Get more information on the project, over on Kickstarter.