Leonardo DiCaprio clearly has a soft spot for beautiful things. Whether he's treating models like Pokémon or buying insane amounts of art, the actor's appetite is insatiable. It's no wonder that he was the only entertainer—actor, actress, singer, rapper, or athlete—to be named to ARTnews' prestigious Top 200 collectors list.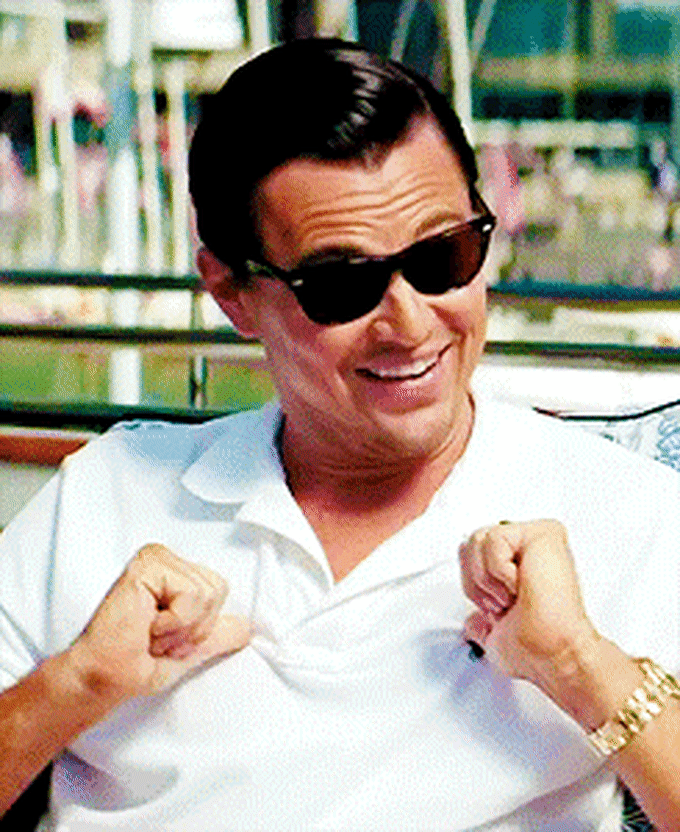 It's DiCaprio's first appearance on the list and his profile makes note of the large collection of comics, contemporary art, fossils, and rare books he's amassed. The new Wolf of the Art World's obsession started when he bought a Basquiat drawing. Since then he has accumulated artworks by renowed artists like Pablo Picasso, Takashi Murakami, Ed Ruscha, Elizabeth Peyton, and Sarah Lucas. 
ARTnews describes DiCaprio as one of the "world's most prolific art collectors." The actor also makes the list due to his ability to combine his passion for philanthropy with art. He worked with Christie's to host an art auction that raised $38 million dollars that went towards saving the environment. In the process, the auction broke individual sales records for 13 artists.
Other names involved in the fashion industry to make the list include Alain Wertheimer, co-owner of the House of Chanel; Tadashi Yanai, founder and president of Uniqlo's parent company Fast Retailing; François Pinault, founder of the holding group Kering, which owns Gucci, Alexander McQueen, and Balenciaga; and Bernard Arnault, the CEO of LVHM, which owns Louis Vuitton, Givenchy, and Dior.
Typically, DiCaprio makes headlines for his new model girlfriend or taking home 20 girls in a single night. So let's celebrate this unique accomplishment. Now if only he could get that Oscar.