"LSD," the latest A$AP Rocky release from the upcoming At.Long.Last.A$AP album, sees the fashion killa doing what he does best: rocking insanely dope alphets while rapping. While his previous music videos always have a sense of style to them, this video in particular is stuffed with high-fashion references to Rocky's designer tastes. In the pursuit of figuring out what really fills Rocky's closet, we examined some of his fits—frame-by-frame—and determined what Rocky's actually wearing.
For the first look, it's simplicity makes this one hard to say for sure, but considering it's a white tee (and we can't imagine Rocky would stroll on set with a simple Hanes shirt) we'd peg this look to Zimmerli (and yes, you can cop plain white T-shirts at Barneys).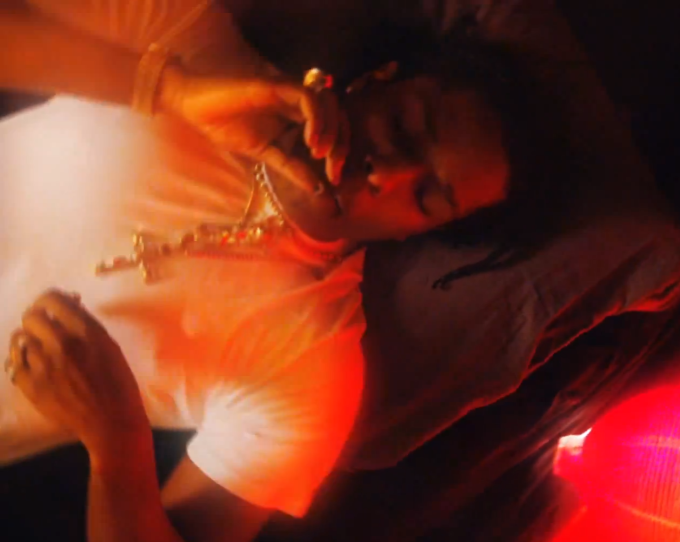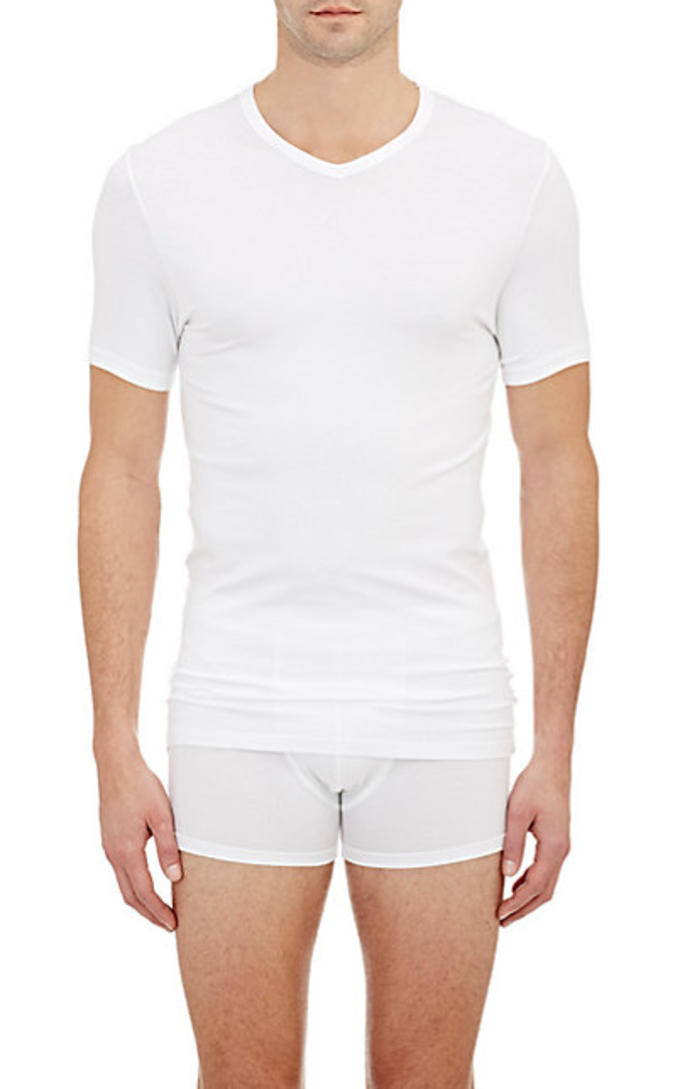 Rocky's next look is undoubtedly a Dries van Noten bomber on top of Raf Simons/Sterling Ruby jeans.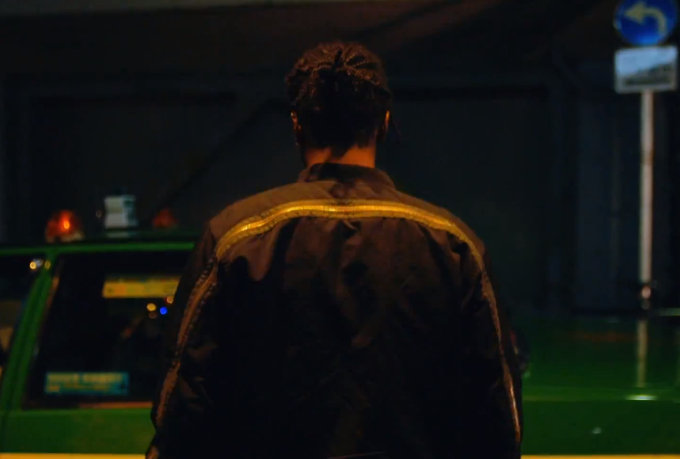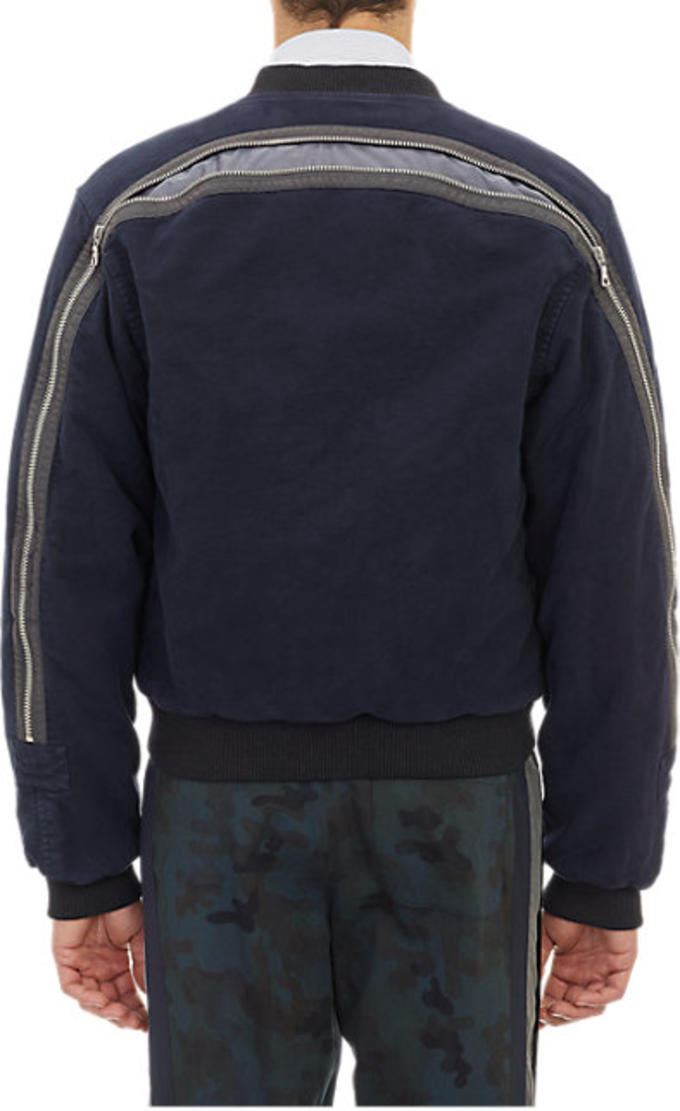 The zipper back shoulder detailing is a dead giveaway to the jacket's origins, as the green leather patch and "Crim Neg" band is for the denim.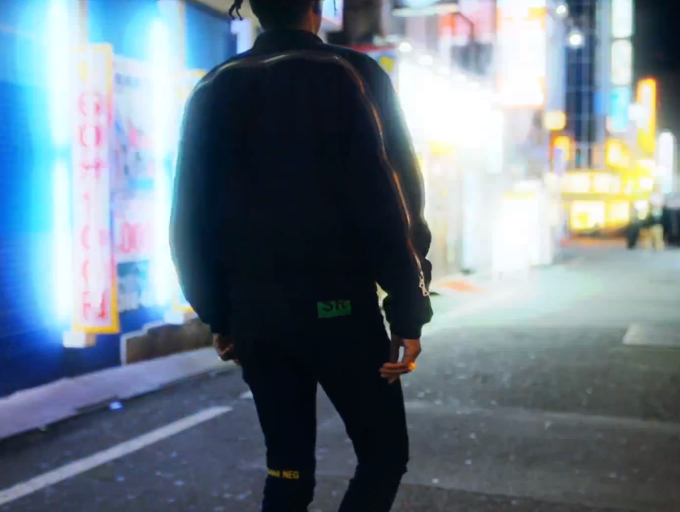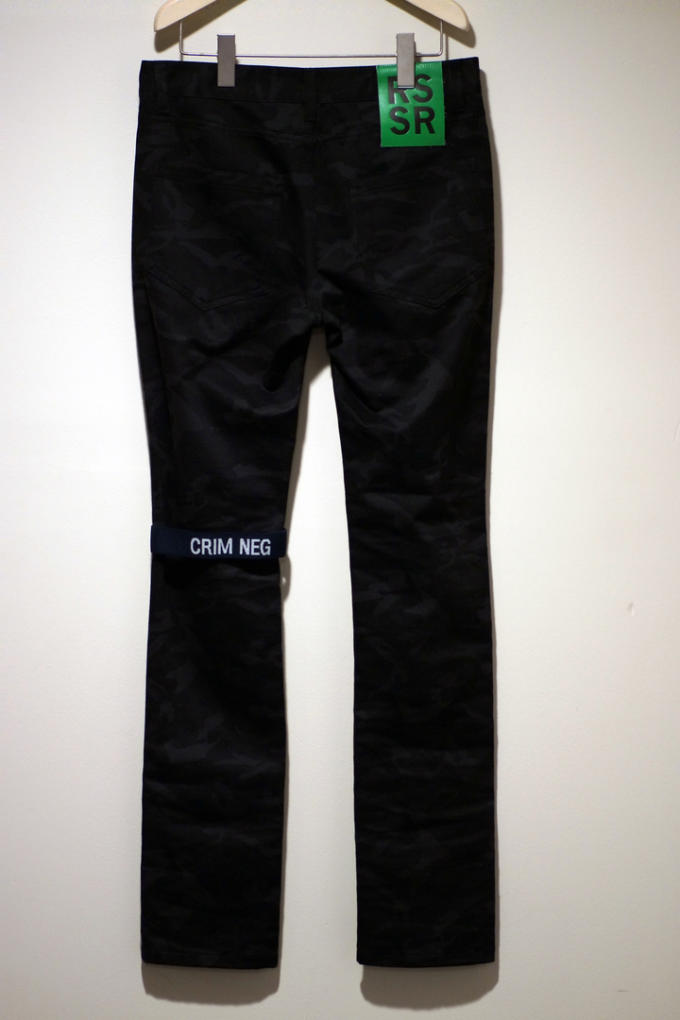 Unfortunately, if you're trying to cop either piece, they both sold out well before this video dropped. However, that's what sites like Grailed and eBay are for.
A baby blue Undercover hoodie is a the focal point of Rocky's next look: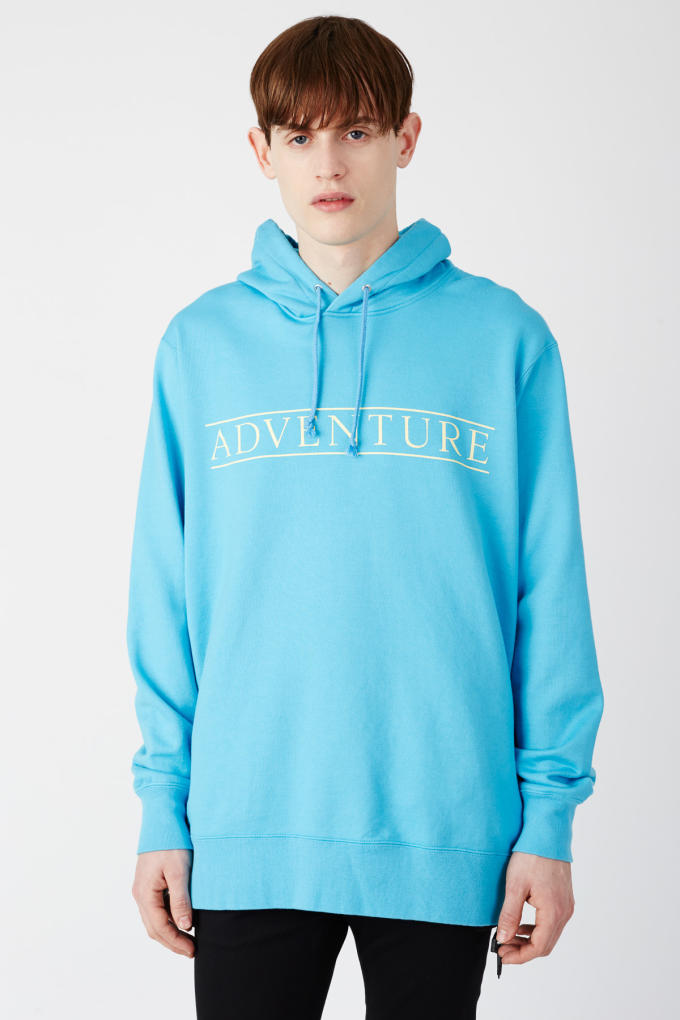 For a latter half of the video, Rocky's rapping into what looks like a reflective surface. He's wearing a shirt from the spring/summer 2015 collection of Japanese brand Unused (chains not included):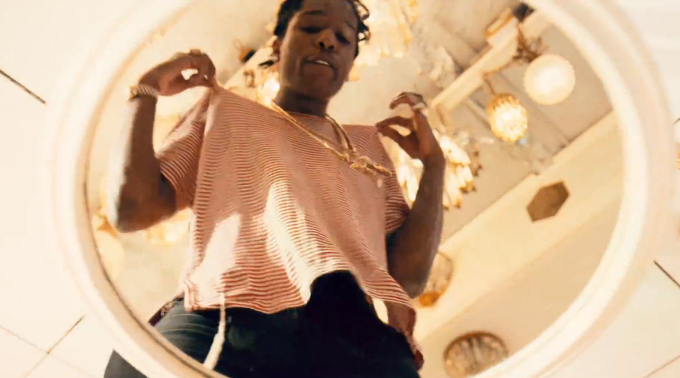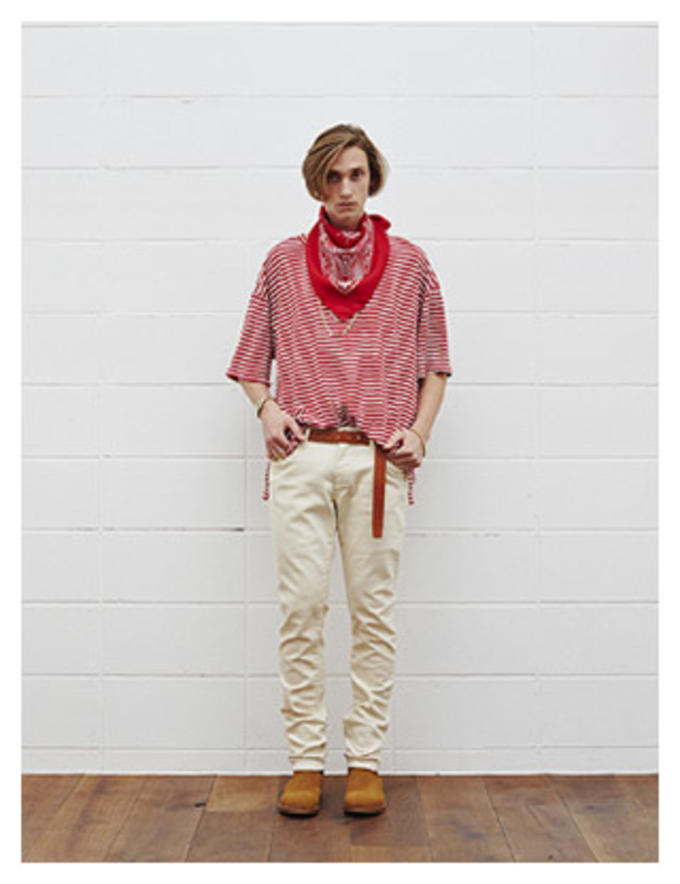 Naturally, much of A$AP Rocky's wardrobe is unobtainable (even if we could actually afford it). Yes, Rocky hates celebrity style, but it's hard not to want to snap up exactly what he wears: he's arguably one of the best dressed dudes in the game.