With the advent of air combat in World War II, pilots needed outerwear that was going to be functional in high-altitude cold weather, while still being streamlined enough to stay out of the way of plane operation. As flight tech advanced, cockpits became more cramped with tech, and planes could fly faster and higher. It's these details that spurred innovation from leather and fur, to wool and waterproofed nylon.
The bomber jacket as we know it today would not have existed without the influence of two jackets that came before: the A-2 and the B-15. The A-2 is a horsehide leather jacket with snap button closure, a neck flap, and two flap pockets that adorn the front of the jacket.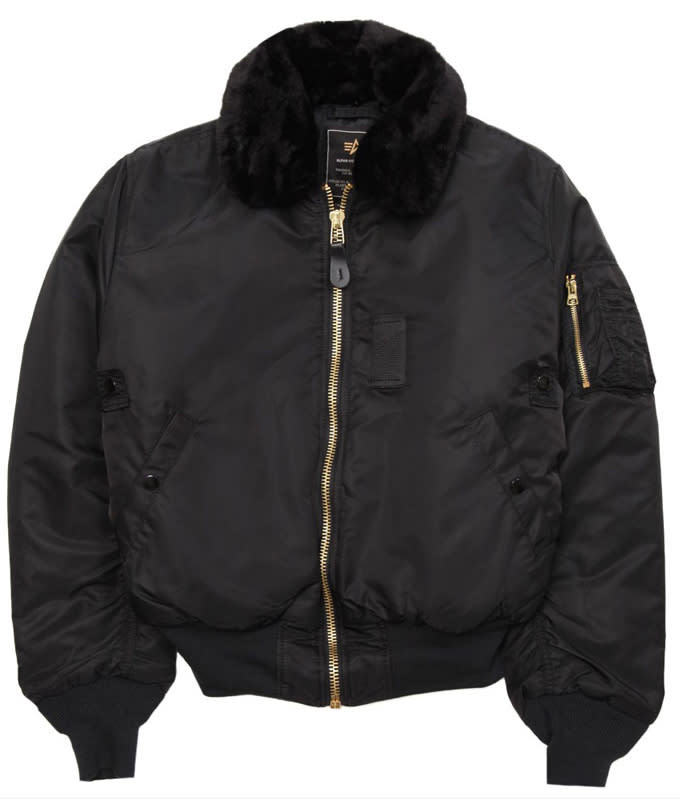 The B-15 jacket shares a much more obvious connection with today's MA-1 bomber jacket. In an effort to cater to the new needs of pilots, which centered on higher, faster planes, the B-15 was fixed with a fur collar (cutting down on overall jacket bulk), a "pen" zip pocket on the sleeve, and the "slash" pockets that, to this day, adorn MA-1 bombers.
While the B-15 was a huge jump from the A-2; much like the difference in flight tech, the B-15 is only slightly different from the MA-1 of today. The B-15 comes with a cotton outer, the use of leather straps on the chest to hold oxygen masks in flight, and the lack of the now signature orange liner.