On Jan 9, filmmaker and artist Ryan Piers Williams co-hosted a VIP reception with his wife, actress America Ferrera, for the opening of his first solo art show titled "Monsters and Landscapes." The exhibit explores the "beautiful and destructive behaviors of both humans and nature" and will remain on view in the pop-up space at 142 Henry Street in Manhattan until Jan 19. Guests including actresses Amber Tamblyn, Marie LaDuca, and Melonie Diaz, actor Tony Plana, and director Ken Kwapis were among the first to see the artwork at the reception and were given a curated tour and explanation by the artist himself.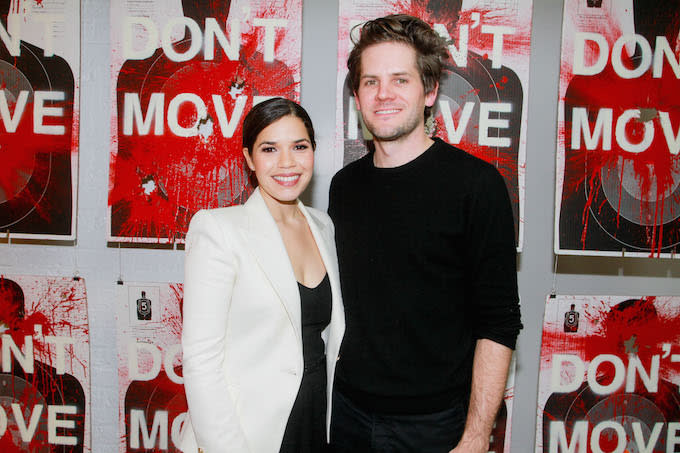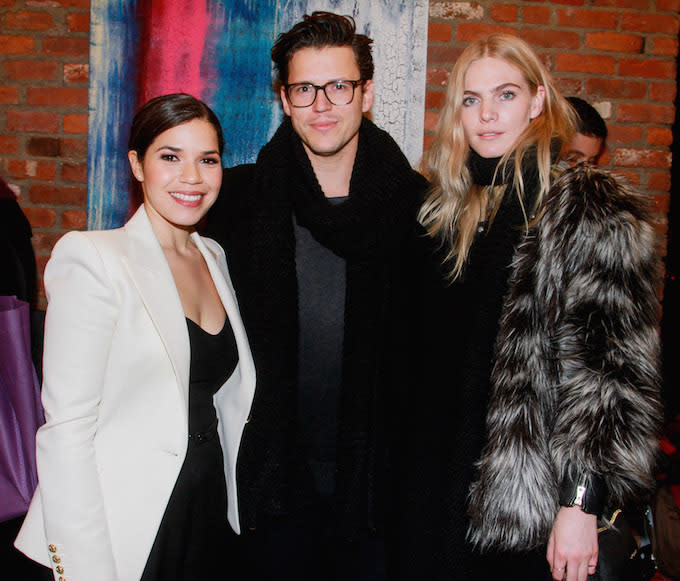 Included in the show are shotgun blasted targets from the artist's "DONT MOVE" series, which he describes as a "visceral depiction of our culture of fear in modern society and its effects on the individual." The 2015 series parallels the "Hands Up, Don't Shoot" movement born out of the tragic events in Ferguson, and is meant to spark a "socially relevant conversation about our freedom to move about, express, and speak out in a society where the fear of being shot down, metaphorically or literally, is a pervasive one."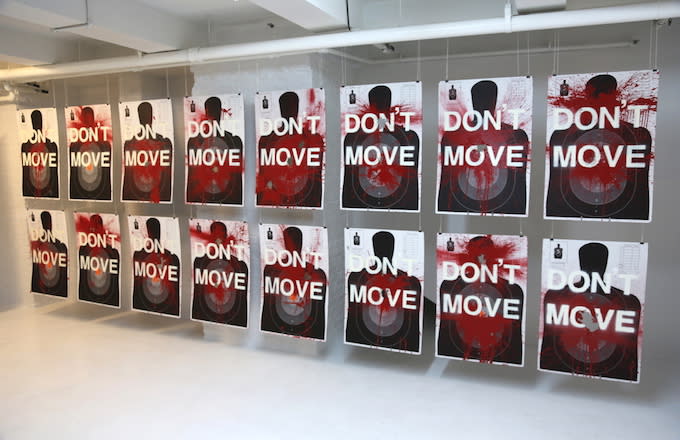 "Monsters and Landscapes" will be on view daily from 12-5 until Jan 19. For more info, head to the artist's website.