Inside the Booming Sports Card Industry
Once lost in the boom of the new digital world, the sports trading card industry has made a significant comeback, with the price of collectables rising.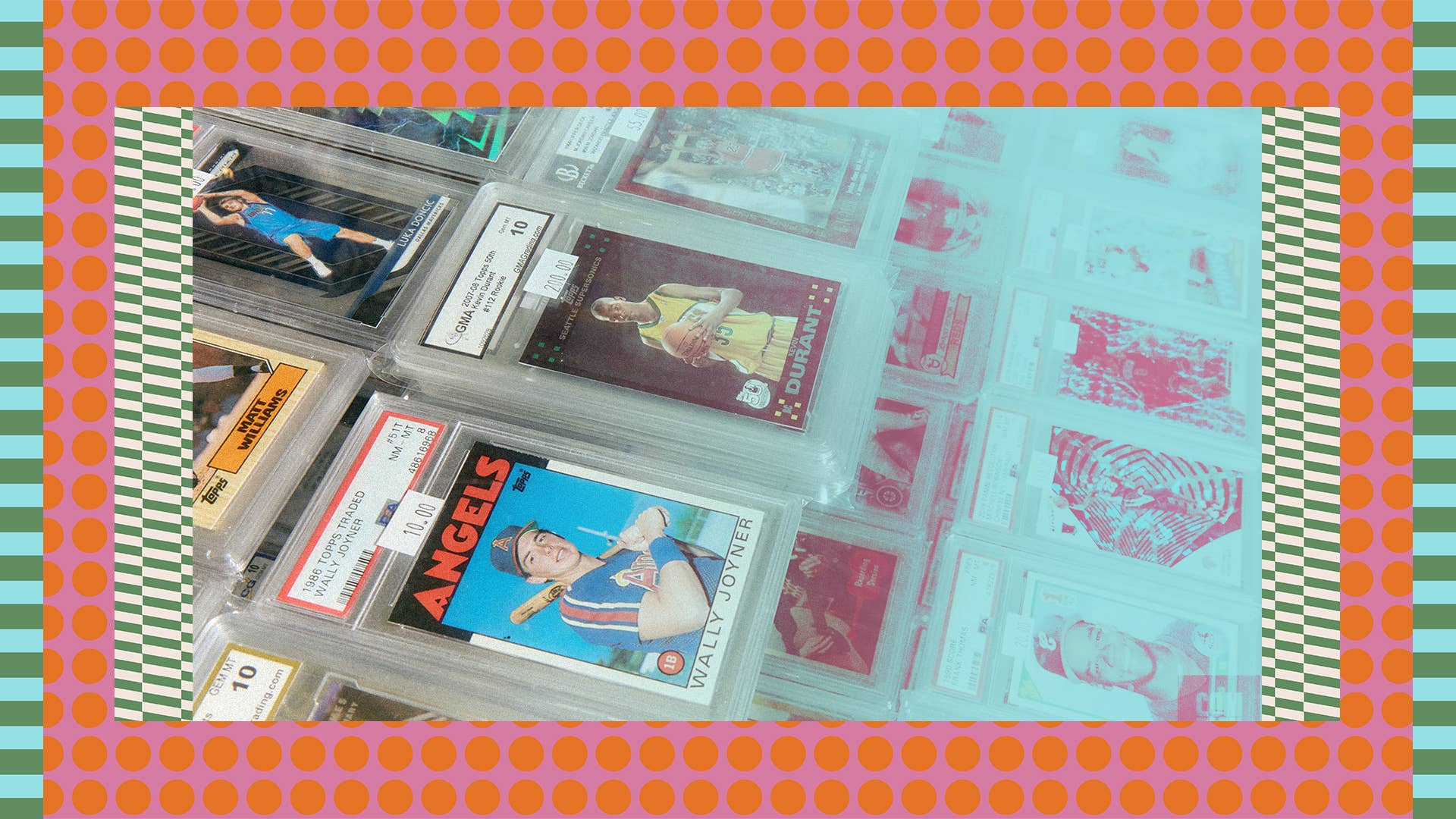 Complex Original
Image via Complex Original
In this new world where gambling on sports via your phone is mainstream and everyone knows the lines of games at the drop of a hat, an old-school hobby has returned like a phoenix rising from the ashes of yesteryear in your parents' attic: collecting sports trading cards. 
Once thought to be a dead industry, sports trading cards have made the kind of comeback Aaron Rodgers would appreciate. Now you can't go a week or even a day without news hitting of a record-breaking sales at high-class, luxury auctions. This week a Michael Jordan card sold for $2.7 million at a Goldin Auction, which is the most ever for a Jordan card. Back in April, a Tom Brady rookie card sold for $2.25 million.
This is big business and, according to Phil Zamloot, it won't be stopping anytime soon. The owner and operator of New Jersey-based Wow Sports Cards recently sold cards for thousands of dollars in the booming market. 
"I have sold two cards in the $80,000 range," says Zamloot. "And I just started collecting again about five years ago so think about that return on investment. The two cards I sold were a Luka Dončić rookie and a Shohei Ohtani autographed card that I opened up in packs back in 2018 and sold them three years later for almost $80,000 each." 
This isn't your grandpa's sports trading card industry, though. This new wave of popularity has been fueled by social media, as the boom in interest has picked up due in large part to live breaks, or when card shop owners let buyers claim trading card packs and then watch them get opened by the store owners on Instagram live. It's a therapeutic experience in the same vein of an oddly satisfying IG account where someone is peeling an orange. It's also incredibly riveting to watch unfold. The thrill of opening a pack and finding a rare card, that's driving this industry right now, is like gambling. If you hit big, you could suddenly be sitting on a six-figure investment. It's a lot like the stock market. Cards go up and down in value all the time based on a player's performance during a season, which only adds to the thrill of the hunt. 
"I have sold two cards in the $80,000 range. And I just started collecting again about five years ago, so think about that return on investment." – Phil Zamloot
"I have never been on any social media platform until I purchased the store five months ago and I am now on Instagram and have over 15,000 followers," says Zamloot. "Words can't explain what Instagram has done for the store and our live shows. Insane. You hit such a wide audience from all over the country and supplement the store sales as you can go live anytime you want. If I wanted to go live on Instagram three or four times a week you could make a very good living but it really depends on how good you are live and keeping it fun and entertaining." 
Social media is such a major game-changer for the card industry. Being able to claim a pack or a box from anywhere in the world really opens things up for consumers and business owners alike. No joke, you can get lost in a rabbit hole watching breaks go down for hours and hours. 
As with any industry that hits this level of interest, where cards are being sold for millions of dollars on a monthly basis, there are challenges. And like many people in the industry, Zamloot is concerned about Fanatics' recent agreements with the NFL, NBA, and MLB to become their exclusive license holder to make trading cards. In the case of Major League Baseball, this new deal will end a 70-year partnership they had with card maker Topps. 
"With Fanatics taking over the football and basketball license and a baseball license I am not sure what that means for the hobby shops and I hope they keep us onboard as resellers, but very hard to tell right now," says Zamloot. "I think there are so many new collectors in the past two years that this hobby will be strong for another three to five years, especially with the online breakers keeping it strong. Basically this is legalized gambling and as you know gambling is a huge industry and will keep the hobby strong for years to come."
If we know anything about the card industry, it's that it's resilient. It's booming. It's not going to go away, even if it changes. And if you're late to the party, now might be the time to get pick up some packs and start digging.