James Harden Says He Has Nothing to Prove in Philly, Responds to Free Throw Narratives
James Harden talks NBA championship hopes with the Philadelphia Sixers, the Brooklyn Nets stint, free throw narratives, and Body Armor campaign.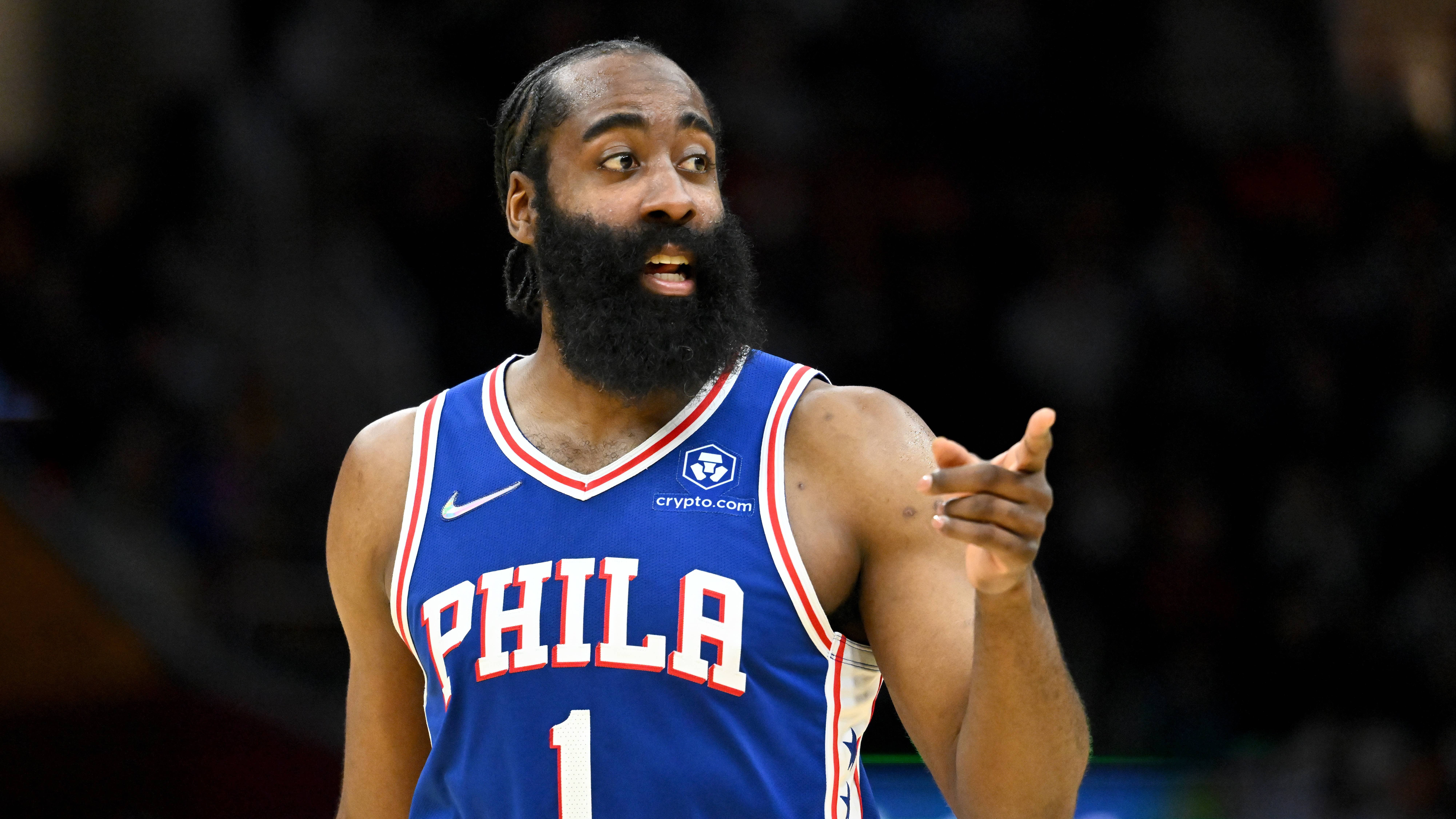 Getty
Image via Getty/James Miller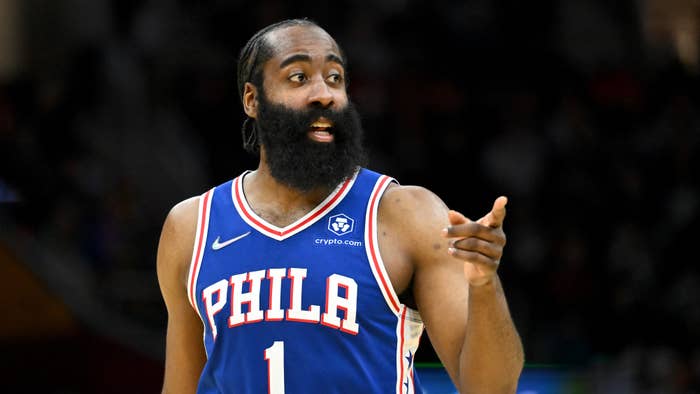 James Harden will without a doubt go down as one of the greatest scorers to ever touch a basketball. In addition to being selected as one of the NBA's top 75 greatest players of all-time, he passed the great Reggie Miller this season for third all-time in 3-pointers made.  Harden's legacy is stamped but there's one thing missing from his resume: a NBA championship. 
Harden isn't in unfamiliar territory this season. Entering the playoffs playing alongside a MVP caliber talent, a newly-formed powerhouse team that had minimal time to gel, some might say Harden was in a similar situation last season with the Brooklyn Nets after reportedly demanding the trade from the Rockets.  In search of his first title and with many narratives out there on his play of late, Harden told us he has nothing to prove entering this postseason with Philly. 
"I don't (have anything to prove)… I don't feel any pressure, I don't feel any of that," Harden says. "For me, it's going out there and playing my game, trying to help my team win."
Before he begins his first postseason we caught up with the 10-time NBA All-Star to discuss the title run in Philly, the Brooklyn Nets stint, the free throw narratives, and his partnership with Body Armor and its new "One More" campaign, featuring himself, Naomi Osaka, Mookie Betts, Trae Young, Sabrina Ionescu, Dustin Johnson, and Baker Mayfield.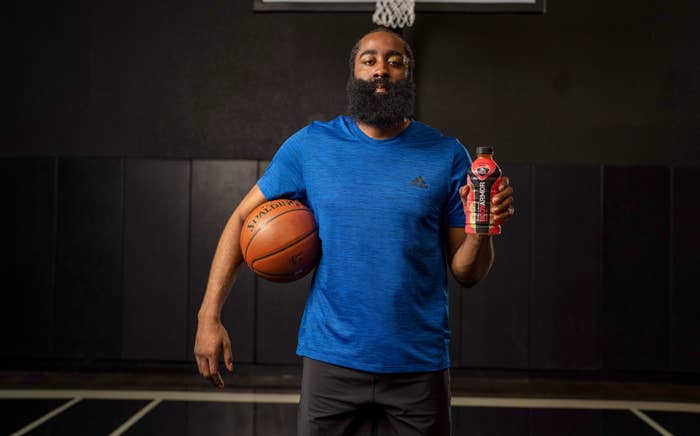 (This interview has been edited and condensed for clarity.)
What does that "One More" mantra mean to you?
It's simple man for me. My time that I spend perfecting my craft, whether it's one more rep in the weight room, one more rep in the gym just to make sure we get it right. To make sure we're always on top of our game. I feel like it's really on brand for Body Armor. From where we started from to where we are today is because of that campaign, that motto "One more" so it correlates. As far as all of our athletes in the campaign, I feel like they have the same mindset when its comes to the craft. 
I think you answered part of my next question but what's that been like to see what Body Armor has grown into from when you started it with Kobe?
That was the vision and the plan the entire time. To bring something special to the sports drink world. To bring something authentic and very healthy. From the jump, it was one of the reasons why I wanted to be a part of it, because of that. And we made it. We made it but we still have a long way to go. We still want to make sure that the world is able to experience it and be a part of this journey. 
What has been the best thing about this partnership over the years? 
The excitement and work ethic that each employee has put into this business. It doesn't work without each person coming into work everyday and believing we have the best sports drink to offer. We're going to do whatever it takes to get the world to be on board with that. Bean (Kobe) was one of the guys that started this entire thing as far as being a firm believer. It's great to see where we started from and where we are today. 
Switching to basketball for a little bit, this has been a new time for you obviously in Philly. How would you assess your time in Philly this far up to this point? 
My time has been great, man. I'm still learning my teammates and coaches and about the ins-and-outs. Everything has to be sped up quickly because the postseason is around the corner but for the most part, things are great. I just try to find ways to be the best version of myself I can be and bring a championship to Philly. That's the whole goal. With that being said, we got a lot of work to do but we're all very confident. 
There's been a lot of narratives out there lately with what has gone on the past couple years, do you feel like you have something to prove this postseason in Philly? 
No, I don't. I don't. For me personally, I always want to go out there and play well and contribute in whatever way I need to contribute but for me, it's going out there and playing my game, trying to help my team win. I don't feel any pressure, I don't feel any of that. 
So when you see people like Ty Lue comment that you wouldn't be a Top 10 scorer without free throws, do you just laugh at stuff like that? 
I don't even pay attention to it. Free throws are a part of the game. You look at who leads the league, Joel and Giannis, what about if you take away their free throws? I don't understand what that comment meant. Free throws are a part of the game. It's on the defense to have discipline and not foul. That's what coaches should be teaching their players. For me I don't pay attention to it, I just try to go out there and make an impact on the game in a positive way every night. 
Let's talk Brooklyn for a second, how would you sum up your short stint in Brooklyn? 
Uh, it was a lot of ups and downs. I appreciate the Nets and the city for what they've done for me in that year and a half. This is a business and for me, I think my happiness is the most important thing so I had to make the best decision for myself and for my family. But yea, I appreciated the time in Brooklyn. 
Do the "what if everyone was healthy" thoughts linger in your head? 
Yea I think everybody thinks that. Everybody thinks about 'what if, what if, what if' but in reality, things don't work off what if. 
Speaking of Joel, there were some Kobe-Shaq comparisons before you guys played a game. Shaq didn't take them too well but what do you think your ceiling is as a duo?
We can become very special. Me and Joel are definitely growing a relationship on and off the court so we just got to continue to build on that and great things will happen for us. We're not Shaq and Kobe. We're our own version, we're our own players. People always try to find ways to compare players. We're totally different players. 
We know you want that first title, but is there anything else you're looking to accomplish still in your career?
I don't think I'm chasing anything. The work I put in into this game, I'm just trying to set myself up to compete for a championship from here on out for the rest of my career. As far as individual stats, nah I'm not chasing anything.