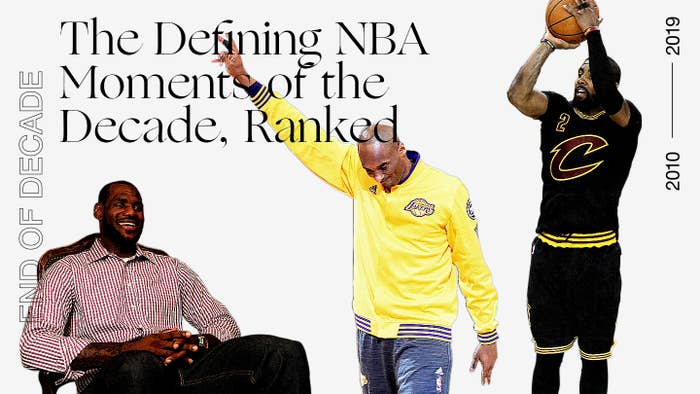 The NBA shaped the last 10 years in sports. The league delivered some of the most memorable on-court sports moments of the decade, from LeBron James and Kyrie Irving leading the Cleveland Cavaliers back from a 3-1 deficit against the 73-9 Golden State Warriors to Ray Allen's series-saving shot against the Spurs and Kobe Bryant's final game. Not only that, but the league set trends and created moments off the court. The thrill of free agency has consumed fans to the point that players are getting their planes tracked through the month of July.
The NBA is bigger than ever, and you can really look at this decade as the moment it transformed into the favorite sport of the internet age. NBA Twitter was not only born in the '10s but developed into the monster it is today. Fans are able to access the game like never before, and the league has returned the favor with countless moments that will live on forever.
These moments have not only meant so much for the actual NBA, but for the culture at large. The league is healthier than ever and primed for even greater success than it saw the past 10 years. While so much has happened over the past 10 years, the Complex Sports team took on the task of ranking the 10 moments from the past 10 years that really defined the decade in the NBA.
When going through the moments of the past decade we really tried to pick out the most impactful situations that changed the course of the league. Thus, you'll notice that we included a mix of both individual plays, series, and even overall trends. The ranking wasn't easy, nor was it taken lightly. These are the defining NBA moments, ranked. 
10.
Linsanity Takes Over NYC (2012)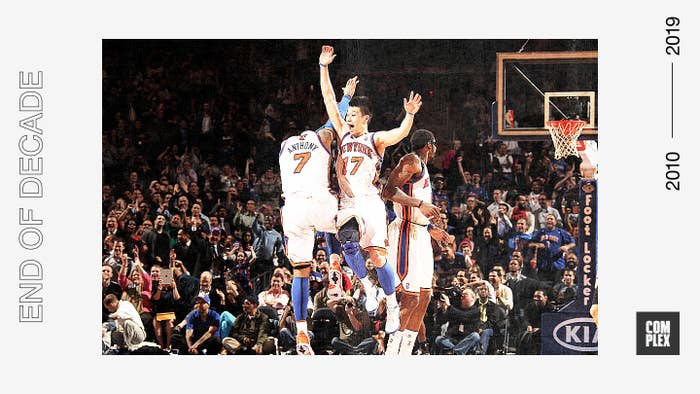 9.
Donald Sterling Ousted as Clippers Owner (2014)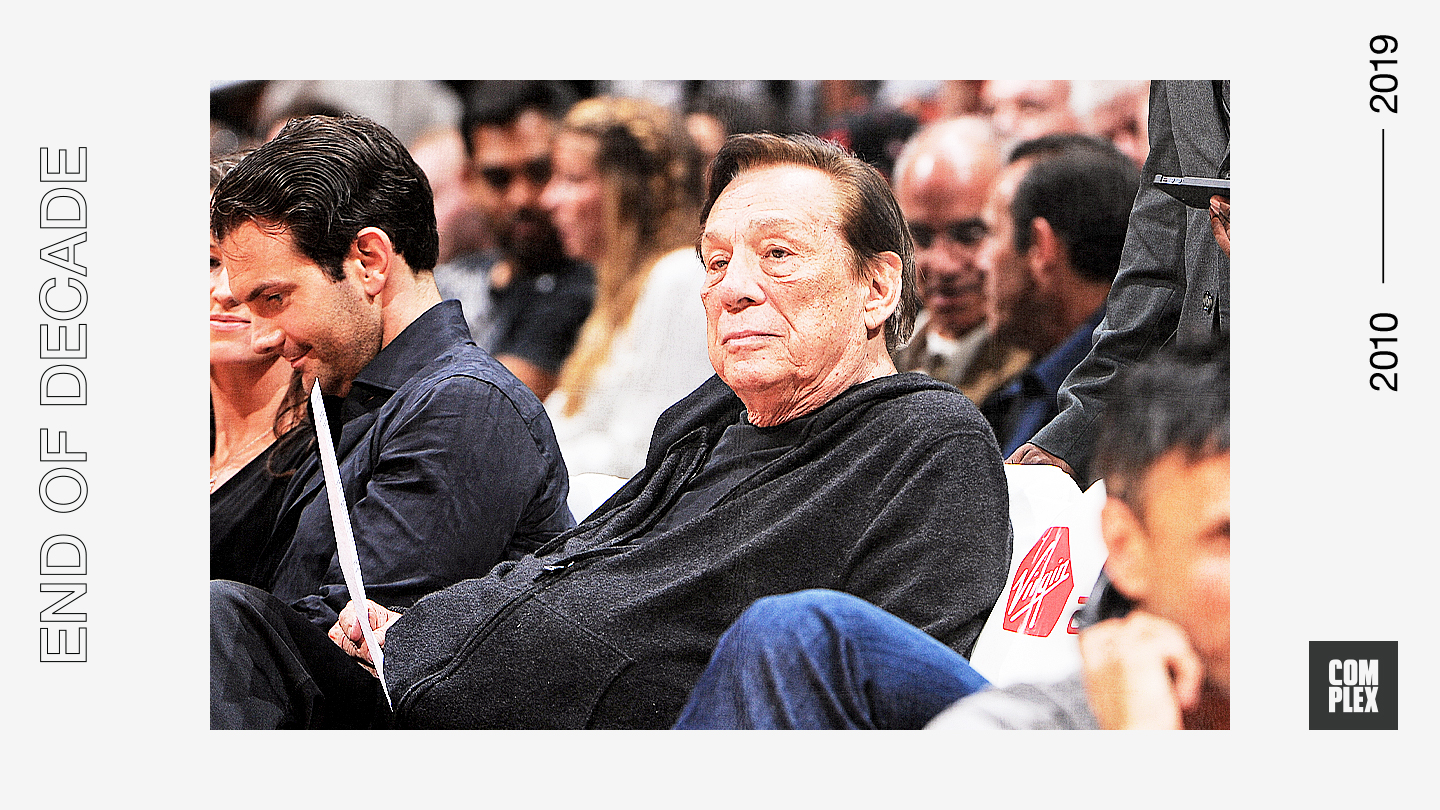 8.
Derrick Rose Tears His ACL (2012)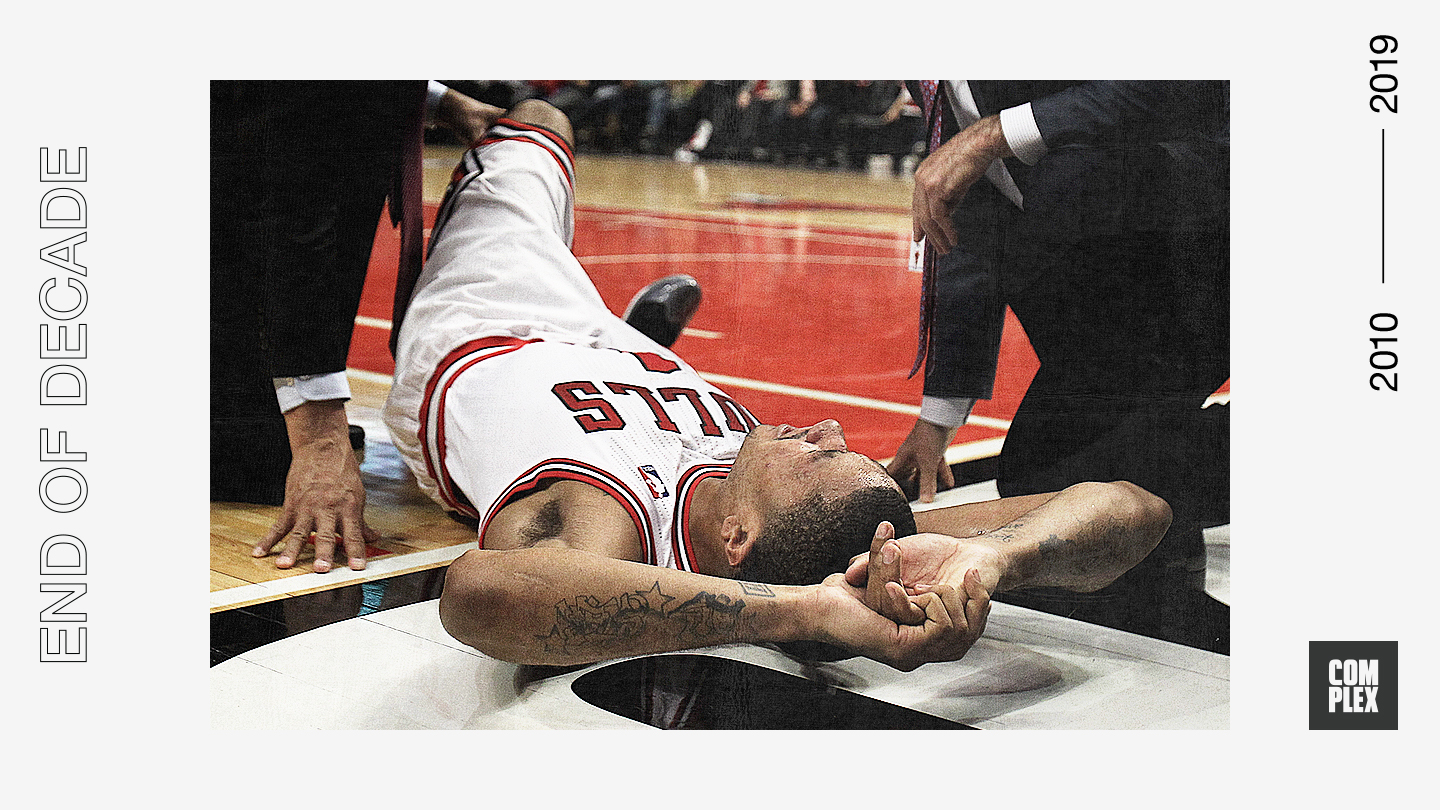 7.
Ray Allen's Game 6 Shot (2013)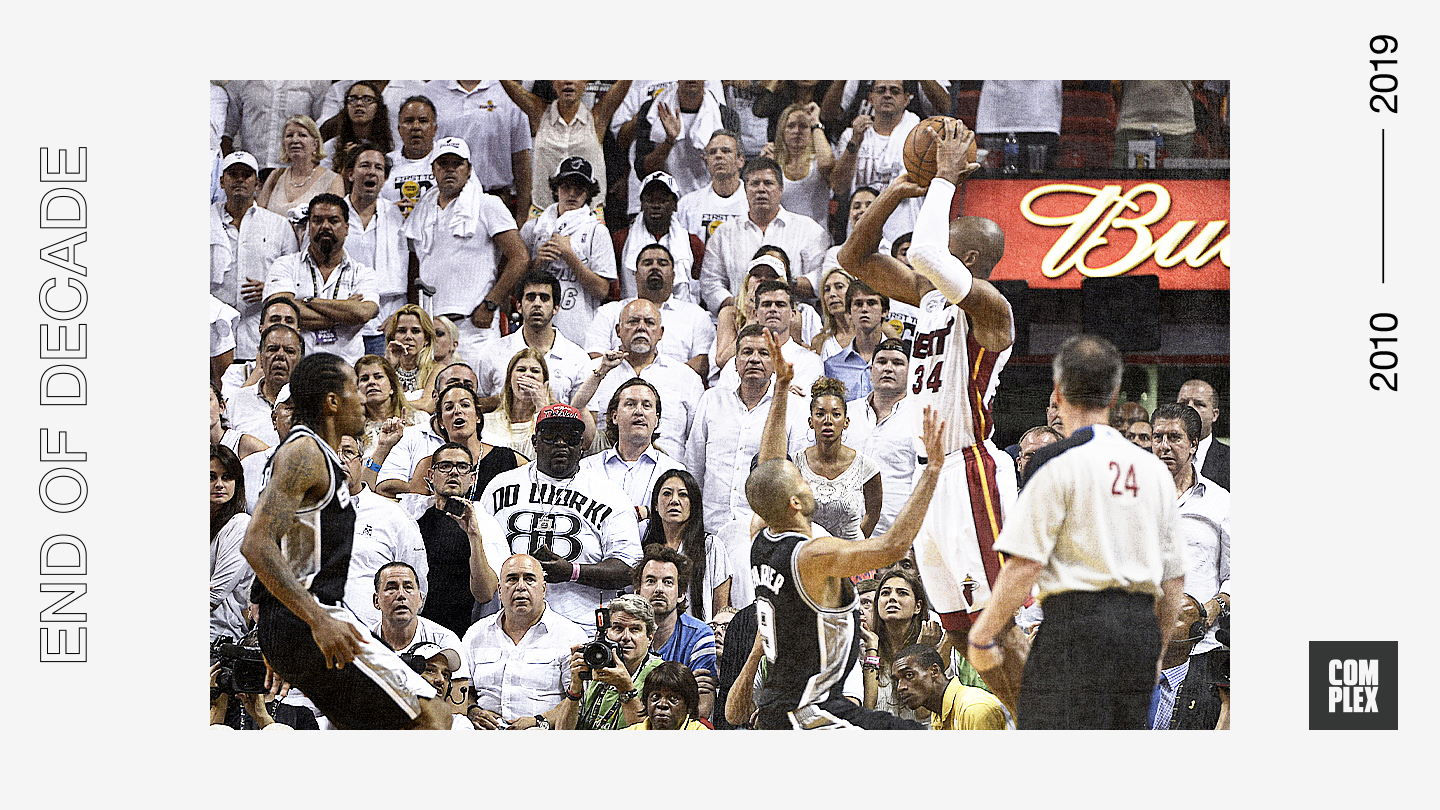 6.
The 3-Point Revolution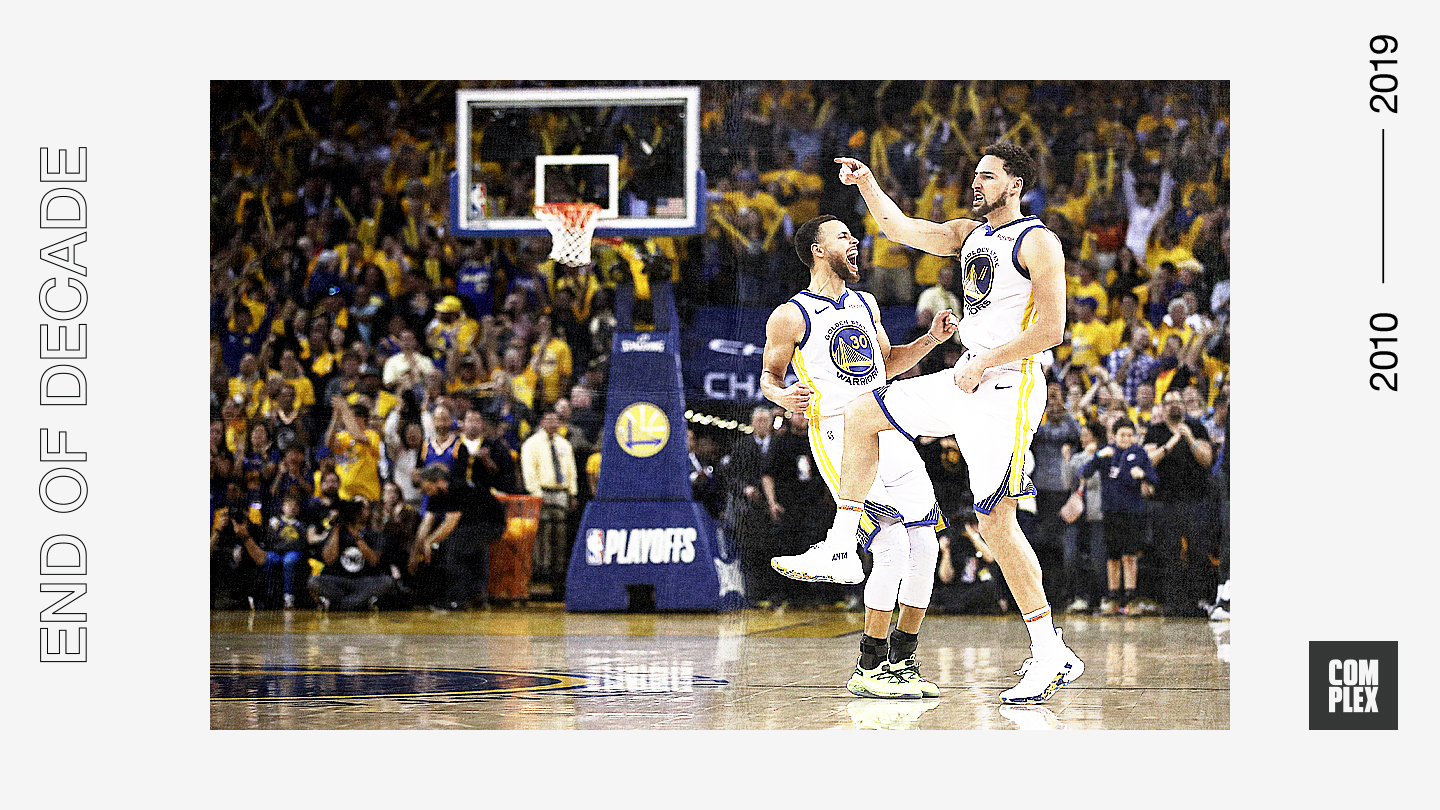 5.
The Summer of 2019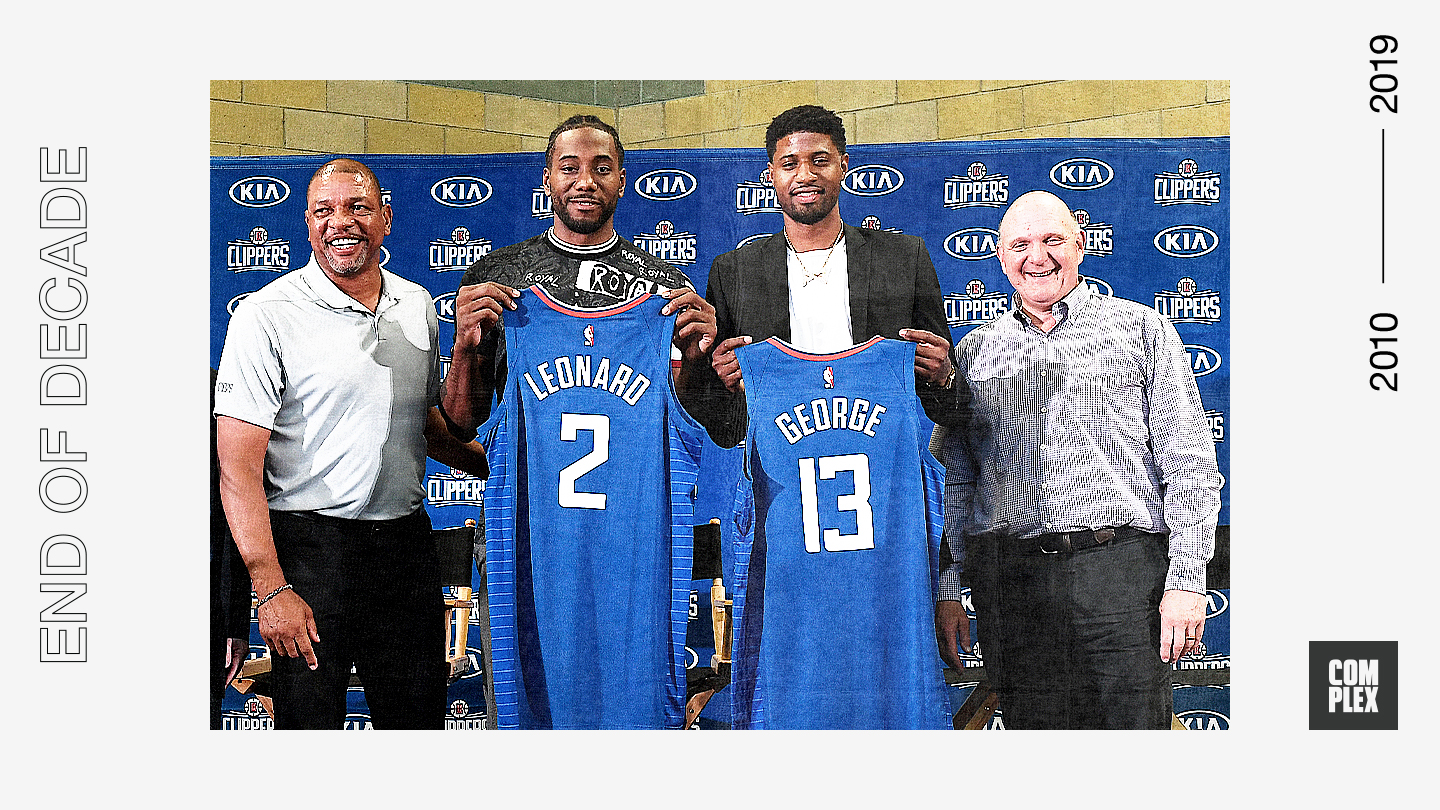 4.
Kobe Bryant's Final Game (2016)
3.
Cavs' 3-1 Comeback Against the 73-9 Warriors (2016)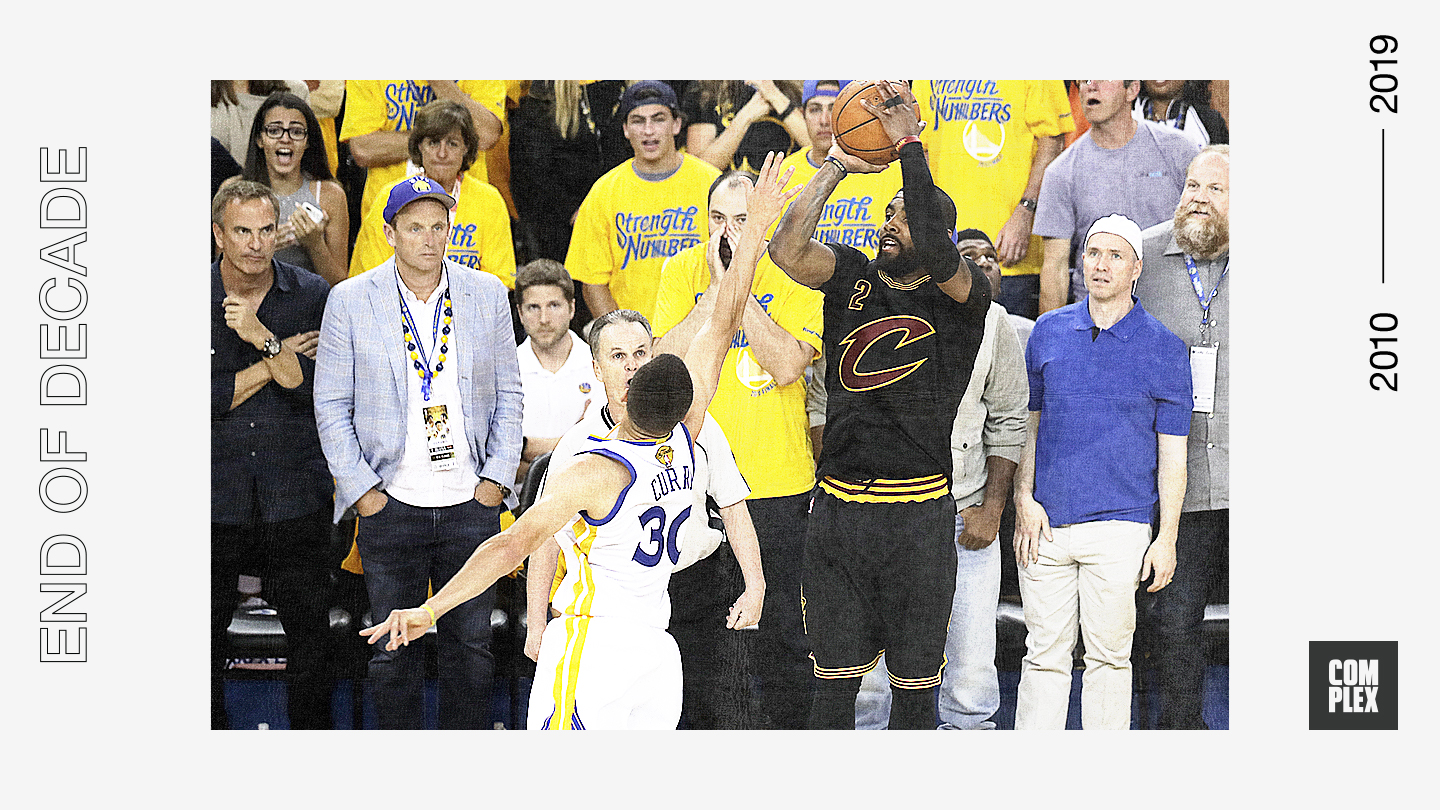 2.
Kevin Durant Joins the Golden State Warriors (2016)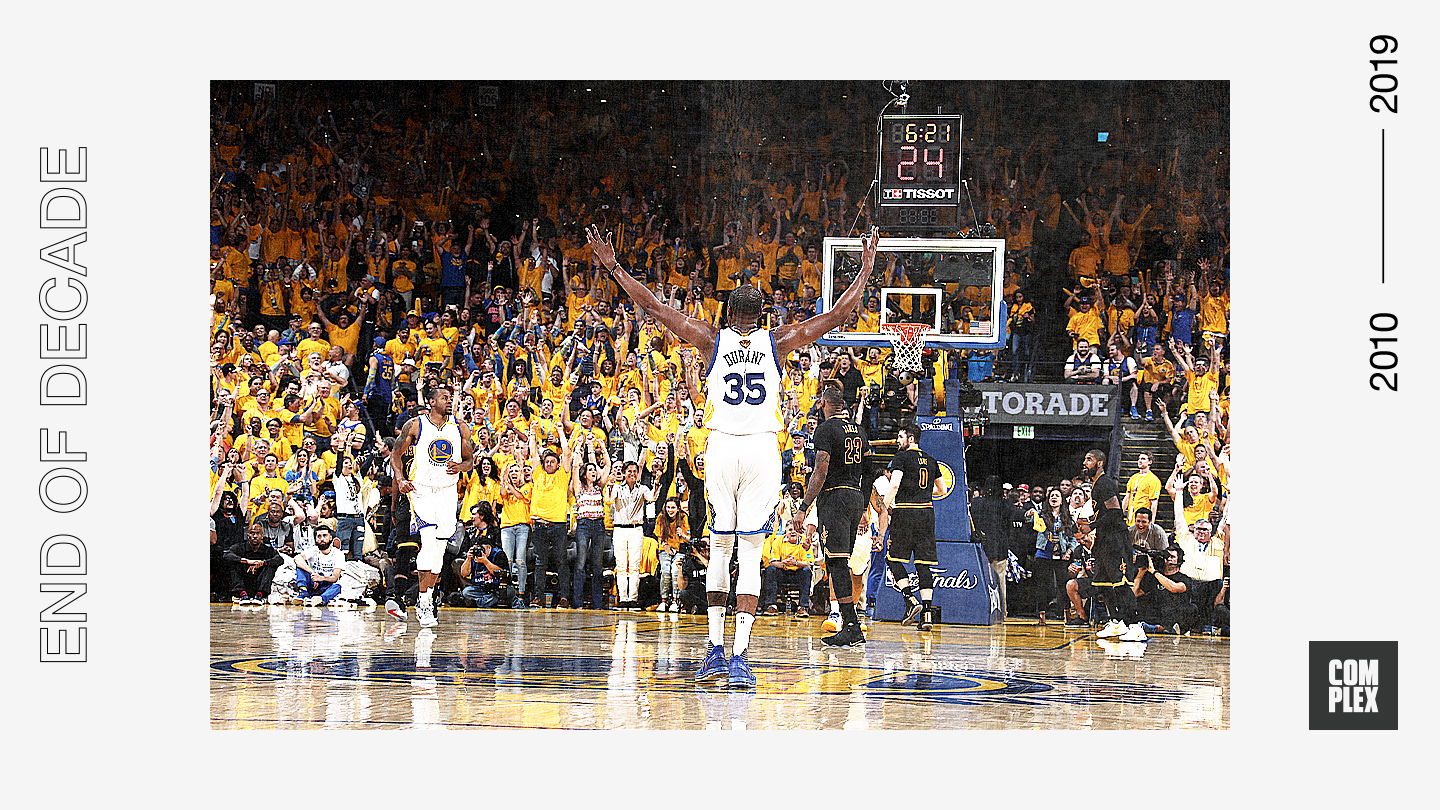 1.
The Decision (2010)