OSU Linebacker K'Vaughan Pope Walks Off Mid-Game and Immediately Tweets 'F*cc Ohio State,' Sparking Memes and Jokes
After heated words were exchanged on the sideline at Ohio State vs. Akron, senior linebacker K'Vaughan Pope headed to the locker room to tweet about his team.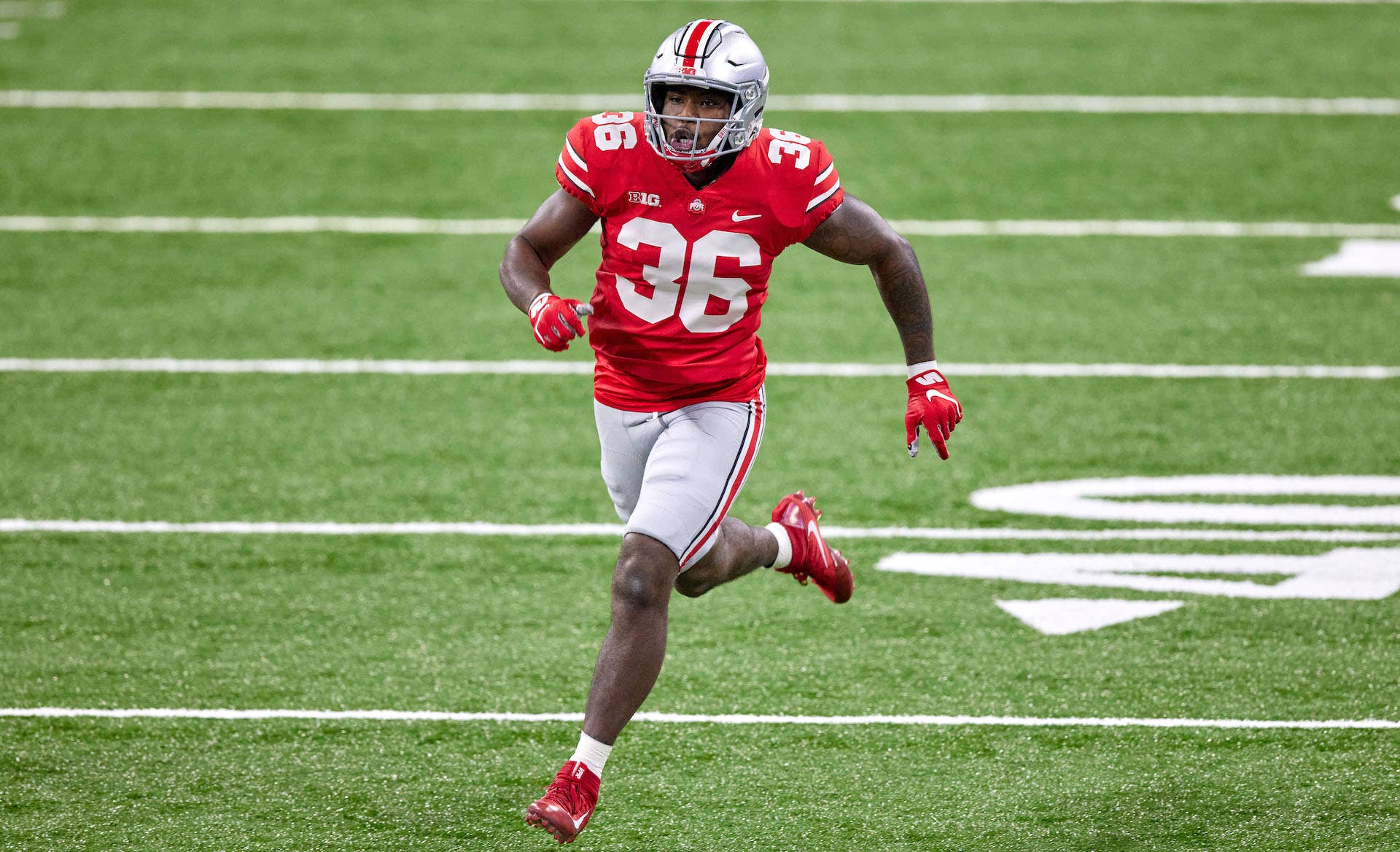 Getty
Image via Getty/Robin Alam/Icon Sportswire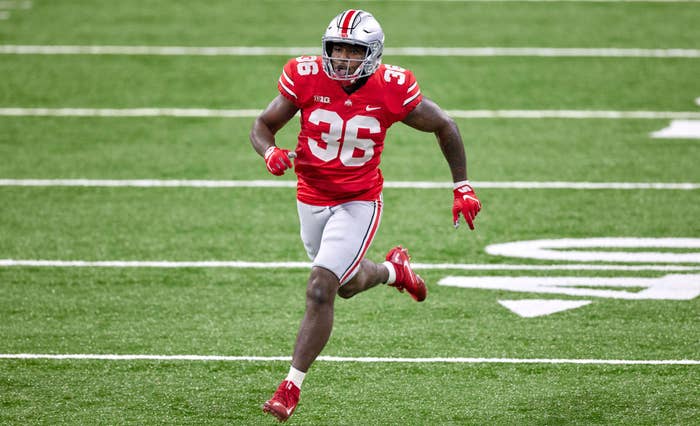 Ohio State senior K'Vaughan Pope had an eventful game on Saturday.
After being waved off by a teammate while attempting a substitution in the second quarter against Akron, the linebacker walked away from the sideline suddenly.
A "visibly frustrated" Pope attempted, the Athletic wrote, to "leave the field on his own before being chased down by director of player development C.J. Barnett." Pope removed his helmet and "appeared to have a heated verbal exchange," per Eleven Warriors, with Buckeyes linebackers coach Al Washington, as well as trading words with head coach Ryan Day.
Though players including captain Kamryn Babb tried to defuse the situation, Pope chucked his gloves into the crowd and was evidently told by OSU's GM for football operations Brian Voltolini to walk away. Before Pope could get his jersey off, Barnett intervened and walked him to the locker room.
Pope went straight to Twitter, writing, "fucc Ohio State."

The post was quickly deleted, but not before it racked up at least a few hundred retweets and likes.
A follow-up tweet read simply, "good lucc to my teammates."
The OSU Buckeyes took down the Akron Zips 59-7.
Reporter Austin Ward noted in his coverage, "There have already been several not-so-subtle hints on social media dating back to spring practice that Pope was not happy with his role and could also depart Ohio State at some point, but it certainly wasn't a situation that was expected to play out in the middle of game in front of a huge crowd at the Horseshoe."
Pope was later released from the team. He also took to Twitter to issue an apology.
"Last night I let my emotions get the best of me," Pope wrote. "For that I want to apologize to my teammates, coaches and Buckeye Nation. I made a mistake and know that I need to be better and do better. I'm going to take this time to reflect and work on my mental well-being."
Pope's actions hardly went unnoticed, immediately spawning memes and reactions on Twitter: