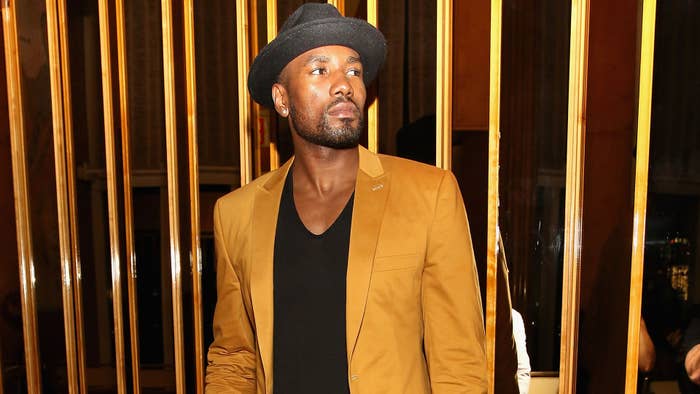 From playing basketball at the highest level to providing fashion advice and even doing some cooking—although the reviews on the quality of the food are mixed at best—Serge Ibaka knows talent when he sees it. What's even more special about the Toronto Raptors centre, though, is that his generosity finds a way to supersede his abundant talent.
After using his social media platform to get past a restless 14-day quarantine period, Ibaka announced on April 6 that he would be using Instagram Live to host a talent show for anyone 18 or older to showcase whatever their particular talent may be and compete for $20,000, which the Serge Ibaka Foundation will donate to the winner's city or region to help cope with the devastation COVID-19 has caused. The individual winner will receive a signed Ibaka Raptors jersey.
On the first episode of the show, former Raptors star DeMar DeRozan joined the IG Live broadcast and was so inspired by Ibaka's benevolence that he decided to match Ibaka's donation and doubled the total prize money to $40,000. There have been other surprise appearances by special guests as well, including actress and comedian Tiffany Haddish.
Friday afternoon, Ibaka's show hit it big by taking over the NBA's official Instagram Live as part of the #NBATogetherLive program. NBA Together is the league-wide, global community outreach and social engagement campaign to support, engage, educate, and inspire the world. Special guests were set to include DeRozan and actress/singer Keke Palmer, but technical difficulties resulted in only Palmer making a brief appearance.
Understanding the show must go on, Ibaka did his best to continue connecting with those looking to showcase their talents. Heading into Friday, 15 of the 32 spots up for grabs had been filled, and despite the difficulties, a few more were able to make the cut.
The majority of the contestants were from Toronto, showcasing the bond the Raptors have created with their city and fanbase.