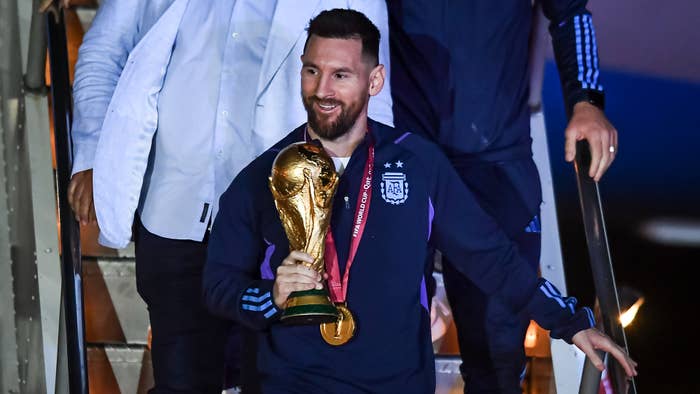 There's a new most-liked Instagram post in town and it's all thanks to FIFA World Cup Qatar 2022 proceedings.
As of Tuesday, the title changeover had been made official: Lionel Messi of Argentina's victory-celebrating post on Instagram, as seen below, is now the most-liked in the social media platform's history. At the time of this writing, the Lusail Stadium-tagged post in question was set to soon start bumping up against 61 million likes.
The previous record holder, of course, was the Kylie Jenner-besting egg of 2019, which now stands at more than 56 million likes. By Tuesday morning, Guinness World Records had recognized the feat by updating its own most-liked image post on Instagram listing, further noting that Messi (at the time) also boasted the third most-followed account on the platform.
Worth noting is that Messi actually has multiple Instagram posts that now rank among the top 10 most-liked, including the three seen below in order of their (current) popularity.
When reached for comment by Complex on Tuesday, a Meta spokesperson pointed to an Instagram Stories update from Mark Zuckerberg in which Messi's record was acknowledged.
In somewhat related Messi-focused photo news, this week also saw the widespread roasting of Salt Bae in connection with how he went about procuring a selection of World Cup pics, including one with the football star himself. For a sampling of said roasting, consult this.