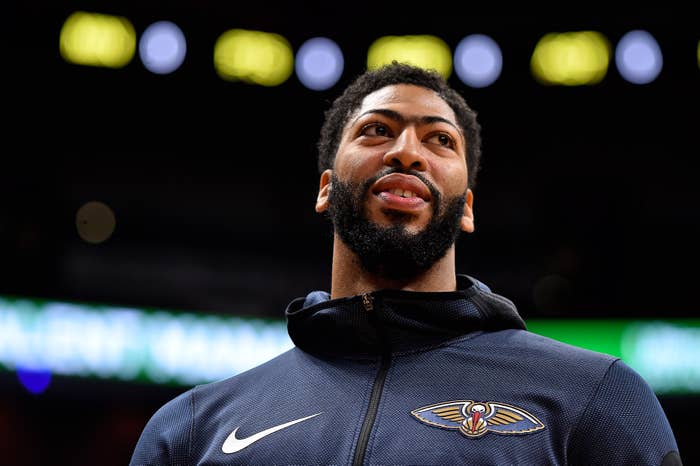 Forget the Warriors pursuit of a third straight title. The real drama of this season is the build up to a wild summer of free agency. Know this, all rumors begin and end with Anthony Davis.
Will Klutch Sports bring their new client, AD, to the Lakers to pair with their top client, LeBron James? Are the Celtics on a quest to complete the master plan of adding Davis as their franchise cornerstone? Will another dark horse emerge to swing a deal for AD? In the end, it's entirely possible he takes the supermax and stays with New Orleans.
After Davis, sizeable intrigue is a little less juicy—but still fun to speculate. Sure, New York and LA seem destined to land superstars this summer—like Kawhi Leonard or Kevin Durant—but talking doomsday scenarios about how the Warriors dynasty stirs up NBA fans like few other topics these days. The only question is how much should you we really care about these reports and rumors that make for great barbershop fodder. So while we're halfway through the season, it's a good time to take a look around the NBA landscape and survey which rumors are the ones we really should be paying attention to.
An AD Trade Comes Down to Jayson Tatum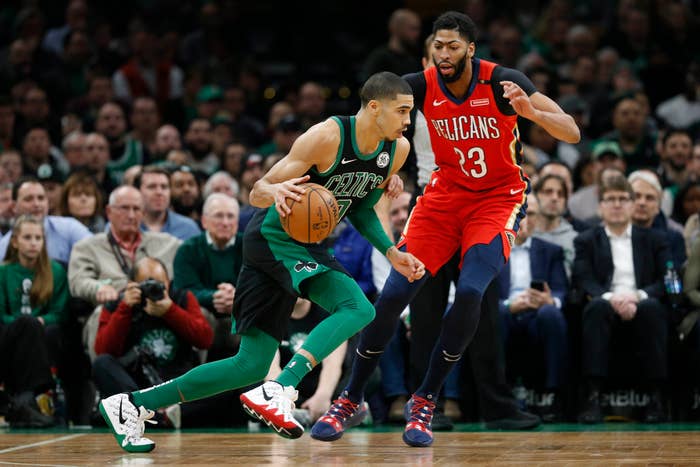 Since deconstructing their Big Three, the Celtics have been stockpiling assets for big splash after big splash. With Anthony Davis's availability a reality, Boston appears ready to cash in their chips. For the Pelicans to send AD to Beantown, they want the best of the Celtics young talent.
While Jaylen Brown and Terry Rozier are floated out there, Jayson Tatum is the real prize. Using this to their advantage, New Orleans can play serious interest from the Lakers against the Celtics. Consider it another page in the rivalry, but if it takes Tatum to land Davis and box out LA in the process, Danny Ainge may just be quicker to pull the trigger.
A Kyrie for AD Swap?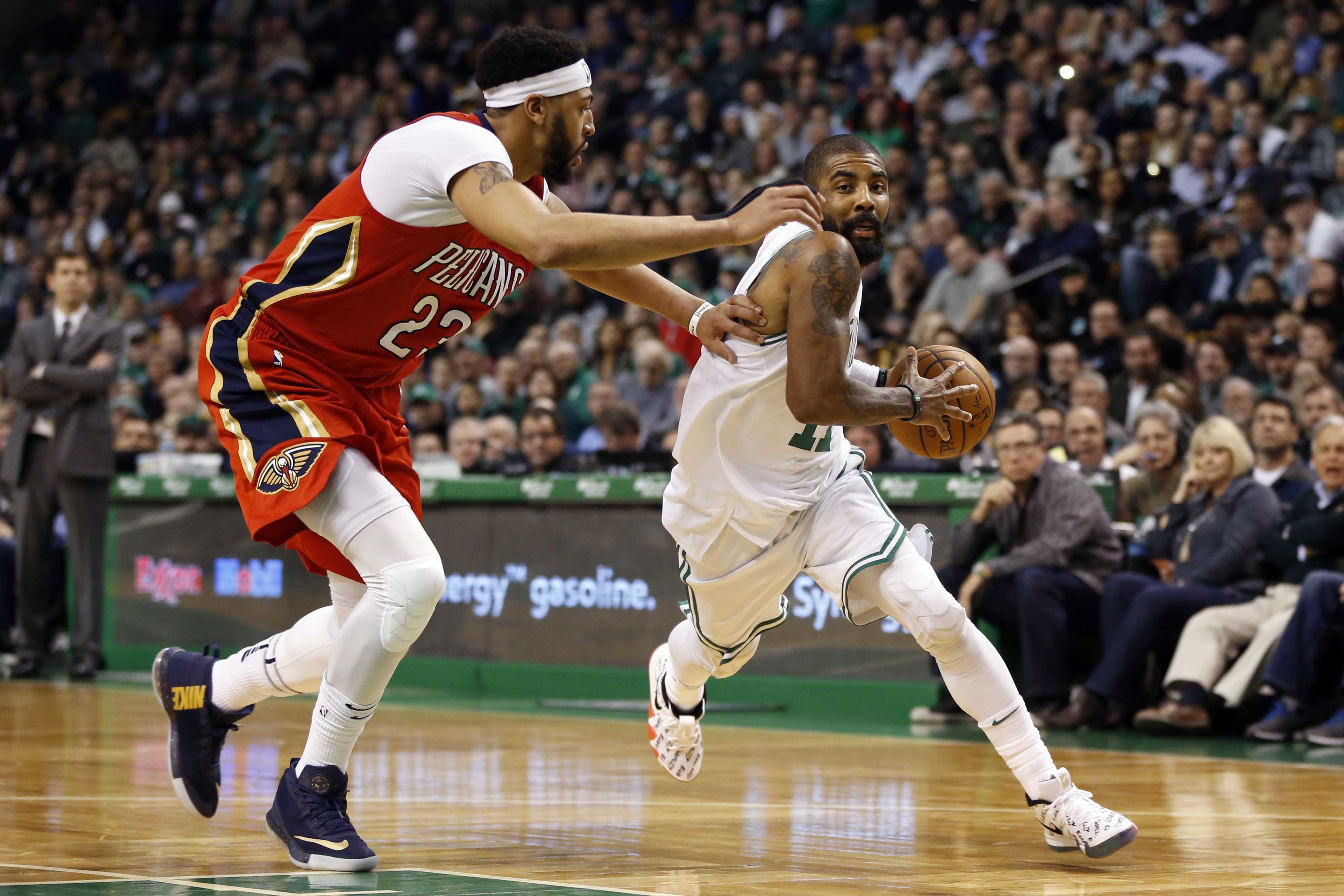 Dennis Smith Jr. Is Headed Out of Dallas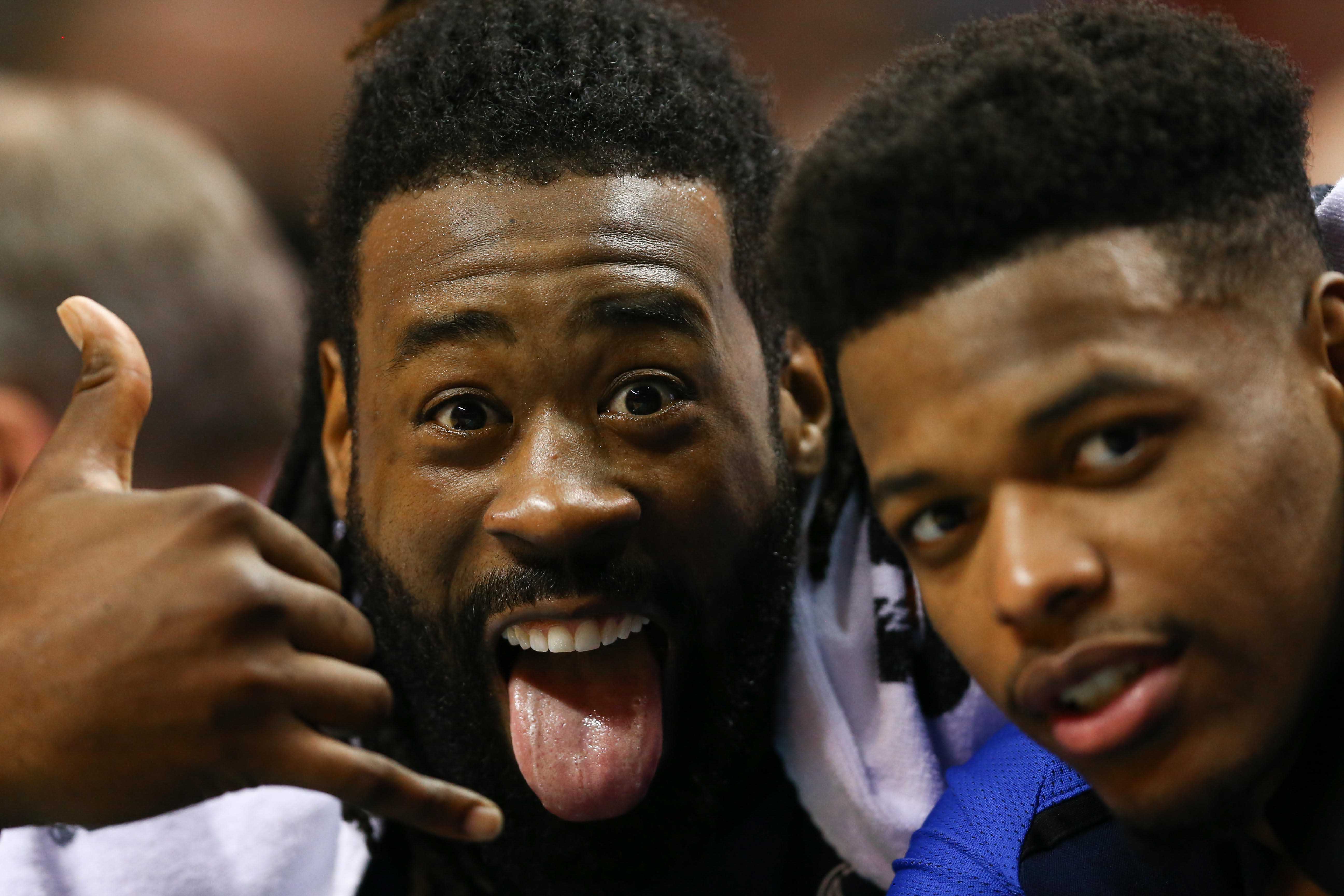 While the flat-out loaded free agent class of 2019 awaits, this season's trade deadline will likely be less eventful. One move being floated is to break up the young, dynamic duo in the Dallas Mavericks backcourt. When Luka Doncic immediately emerged as the supreme playmaker he was touted as, Dennis Smith Jr. proved to be a moveable asset.
Despite Smith's tremendous athleticism and brilliant finishing ability, he still needs time to develop. Doncic's presence changes Smith's role, moving him off the ball. The reality is, the Mavs are better off flipping him for pieces they can utilize right now with their rookie that has them in the playoff hunt.
Melo to the...Lakers?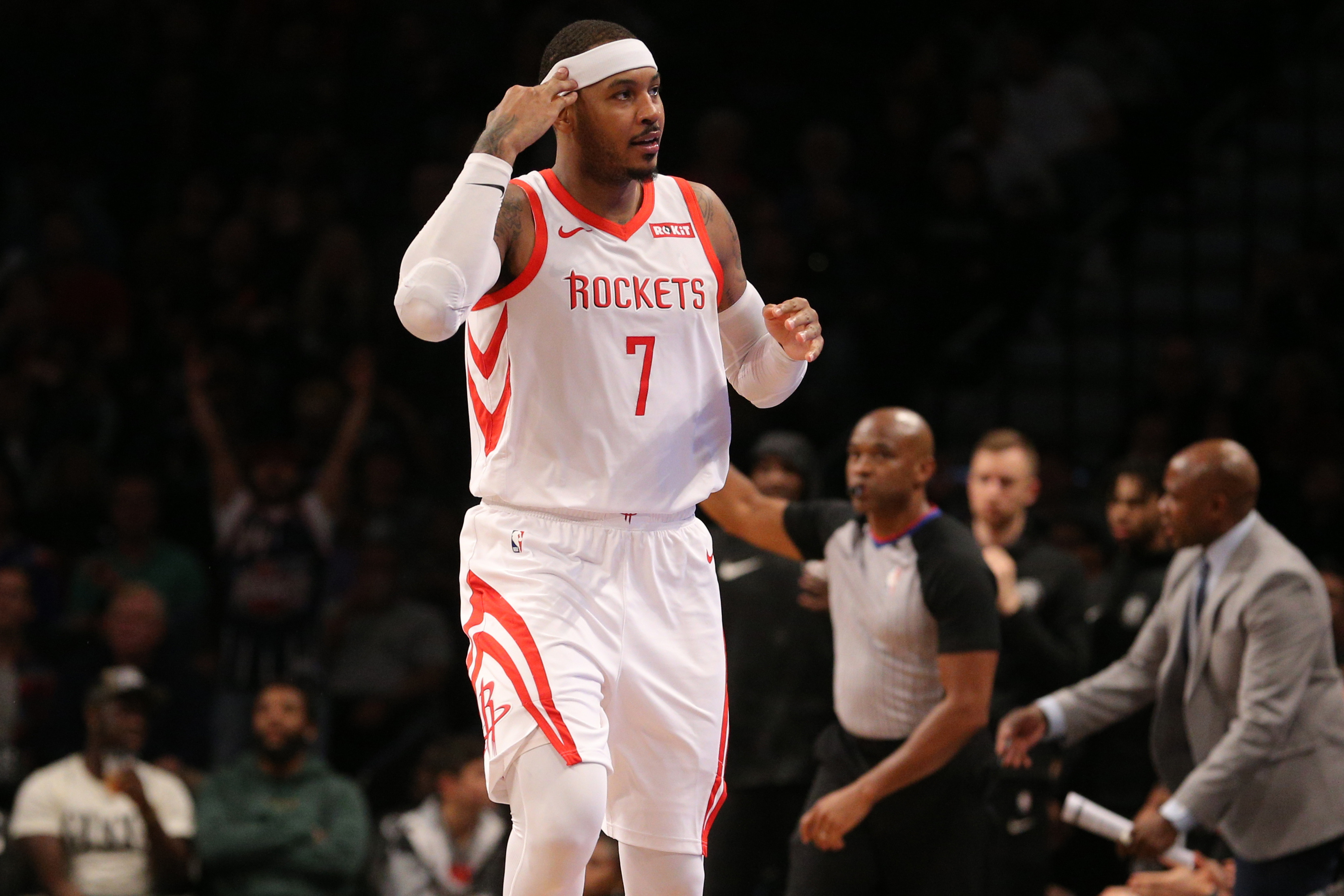 Fire Sale in Atlanta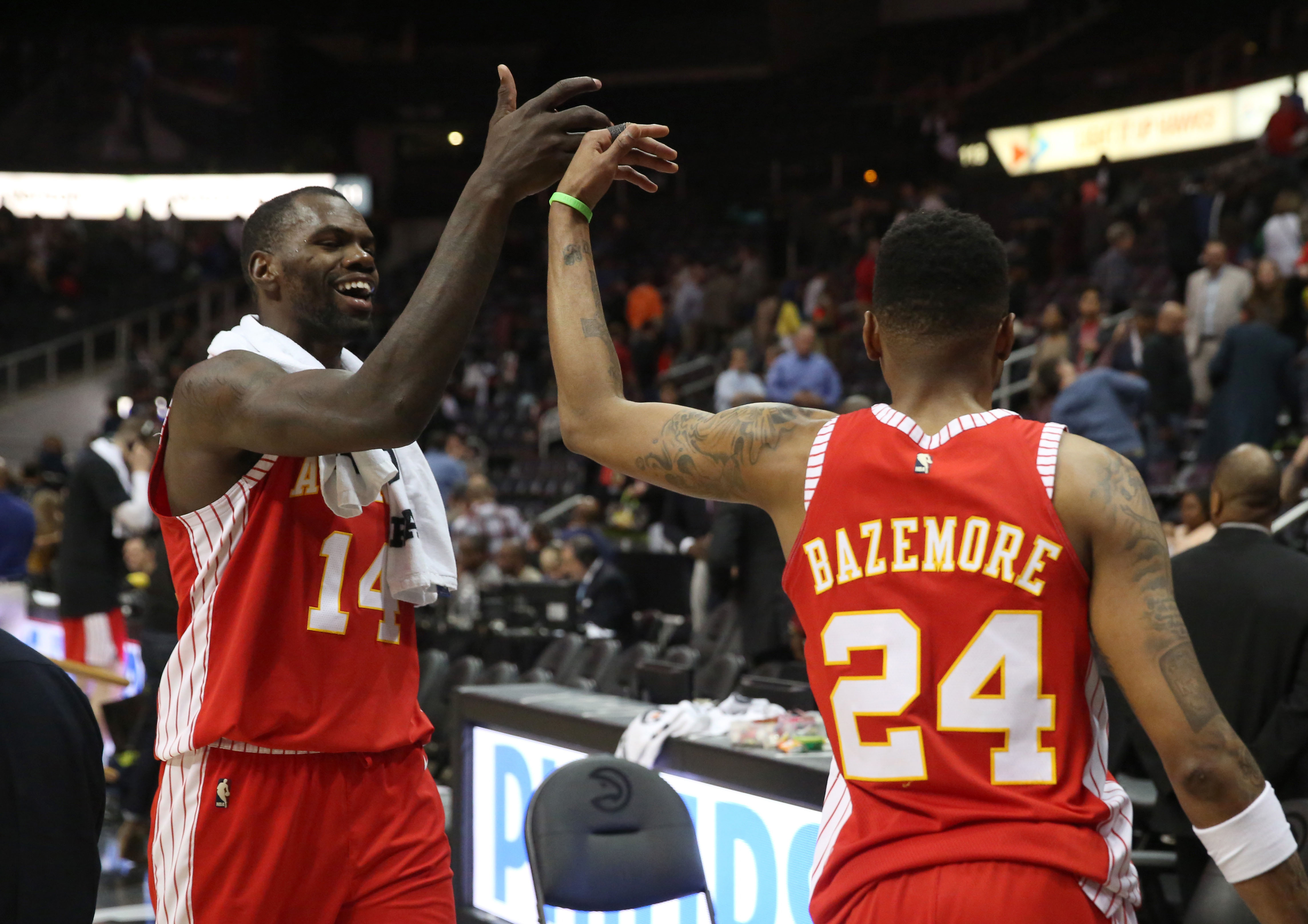 Sure they don't have big names to get excited for, but the Hawks have some nice pieces that can make another team better. Despite the lack of sex appeal, players like Dewayne Dedmon, Kent Bazemore, and Jeremy Lin offer experience for teams looking to add playoff depth.
Does your team need wing defense? How's your point guard depth? Who doesn't want to add a stretch big. Expect the Hawks to be sellers. Plus, this wouldn't be the first time.



The Hawks are known to have made the veteran point guard Lin, big man Dewayne Dedmon and swingman Kent Bazemore available in advance of the Feb. 7 trade deadline in search of more draft picks.


— Marc Stein (@TheSteinLine) January 15, 2019
With the playoffs not in the cards, the Hawks are right to build around their young assets of Trae Young, John Collins and the emerging Kevin Huerter. Meanwhile coveted players Zion Williamson and R.J. Barrett offer further motivation for the Hawks to continue their commitment to full rebuild mode.
Porzingis to the Spurs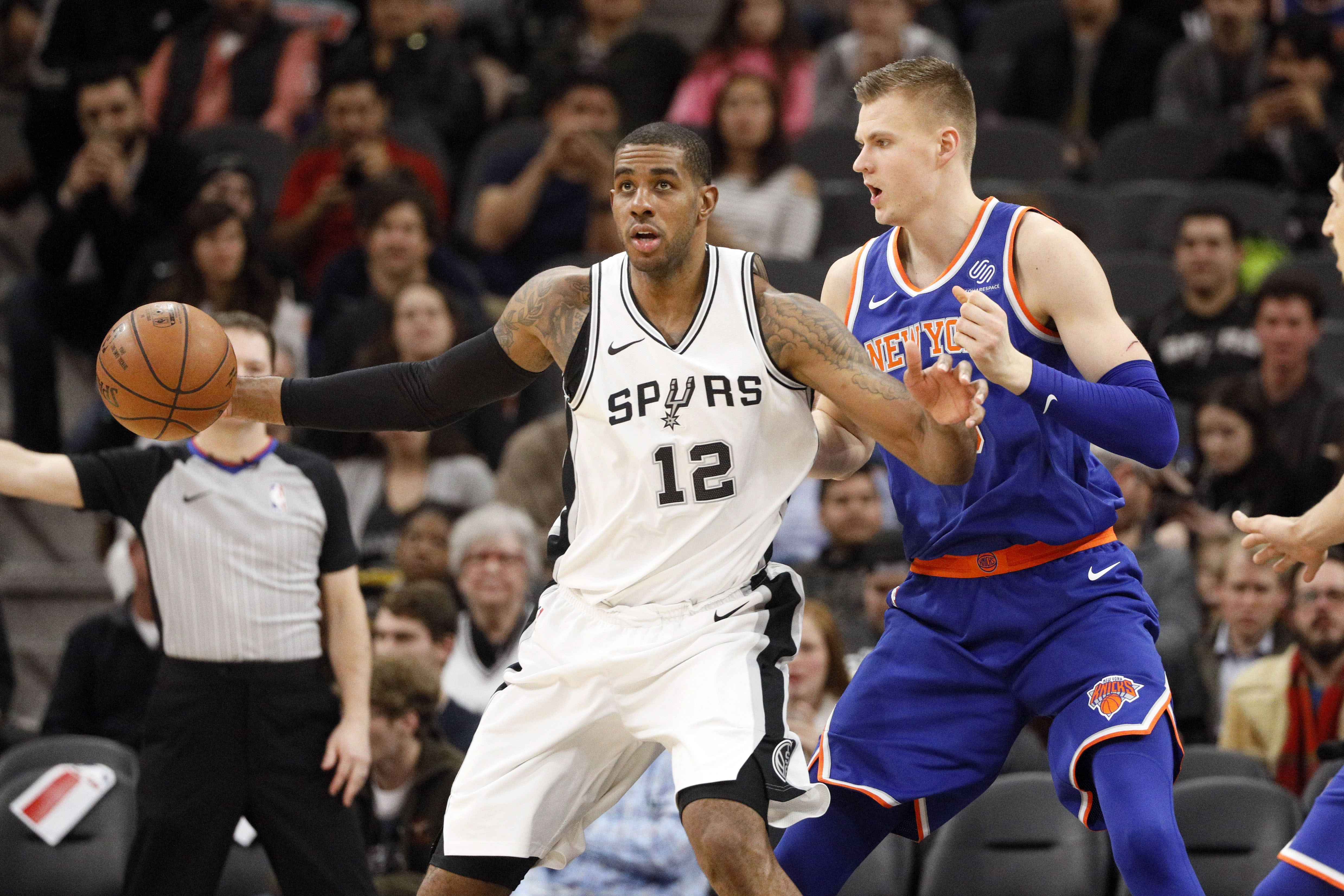 Boggie Re-Ups With the Warriors