Alexi Lalas is soccer in America. With this long red hair and beard, he represented the image of an American rockstar to the rest of the world in the 1994 World Cup. His generation, with their denim jerseys, helped build a generation that's slowly becoming obsessed with soccer in the States. He's also one of the biggest critics of the current U.S. Men's National Team, who's on the verge of missing out on the 2018 World Cup in Russia.
Today's political climate has also made the U.S.'s road to the World Cup in Russia more interesting. They're set to play Panama tonight, and the one thing everyone's wondering, besides if they'll win, is if any players will take a knee during the National Anthem.
We spoke to Lalas, who will cover the World Cup on FOX, about the U.S.'s chances tonight, whether players are going to stand during the National Anthem, and if Christian Pulisic can be America's Messi.
Does the U.S. beat Panama tonight?
I think they win. They're the better team and they're playing against inferior competition. And they're coming off of a very bad week. I have faith, it's not blind faith, but it's a belief that the talent will win out. The attitude that they approach the game with will be too much for the Panama team.
Do they make it to the World Cup in Russia in 2018?
Let's be honest, the CONCACAF teams have gotten better. Of course there's also been U.S. and Mexico, but Costa Rica, Panama, and Honduras aren't what they used to be. I think it is, in a good way, more competitive. But I think we should qualify every time.
You went on a rant, calling out the whole U.S. Men's National Team. Did anyone contact you after?
I think it was an emotional, passionate reaction. It was a reminder to everyone of the stakes and responsibility that we have. Yes, it's personal to me. I understand the good that the World Cup can do. To be in this position where there's doubt isn't a good place to be in. It's a simple reminder to everyone. Some of them needed it. Some of them probably didn't.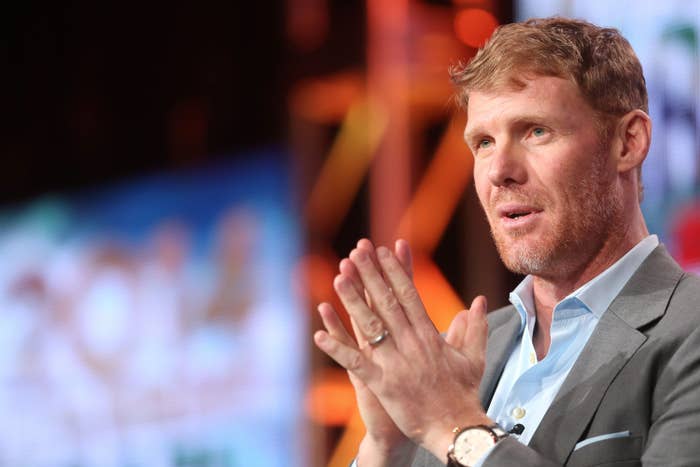 What happens to soccer in the U.S. if the USMNT doesn't make the World Cup?
There's this thought out there in order for the U.S. to progress as a soccer-playing nation, we need to play in the World Cup and have these moments. I completely disagree. We don't need a mirror held up to understand the problems we have and who we are and who we aren't. We face them and know them everyday. If we didn't make the World Cup, there would be hand-wringing and introspection and the U.S. would come back stronger.
What happens to the MLS if the U.S. doesn't make the World Cup?
It will have effects that are immediate and long term. It's not a good look for a country that can't afford to waste opportunities. When it comes to MLS, for people who want to bash American soccer, it will be a touchstone for them on what the problems are. MLS wouldn't go away. Soccer culture wouldn't go away. But it would be a hell of a body blow.
Will any players take a knee for the National Anthem before the Panama match?
First off, from a rules and regulations standpoint, the U.S. Soccer Federation has come out and said that it's a requirement of the players to stand for the National Anthem. That is something I support. I do see a difference between a National Team moment and a club team moment. I would still stand regardless. But when we're talking about the National Team, where you're representing your country, you're in the uniform of your country against other countries. We didn't see anyone this past weekend in MLS do it, and I think it would be surprising to me if anyone did it in the game here in the upcoming weeks.
Why do you think soccer becomes such a nationalistic, not in political terms, sport?
The moment you get to put on the jersey of your country and represent that country, it's emotional and a privileged place to be. And you're representing a country that, at least I believe, is the greatest country in the world. With incredible flaws: both the good, the bad, and the ugly. You're representing it with a unity, but for those 90 minutes you're running around and representing something that's a whole lot bigger than itself. When I see those players stand with their hands over their hearts and sing, whether it's or U.S. players or it's Italian goalkeeper Gianluigi Buffon singing from the top of his lungs, and see the pride and emotion that comes along with it. From a personal perspective, you're fulfilling a lifelong dream and there's an air of responsibility that comes along with it.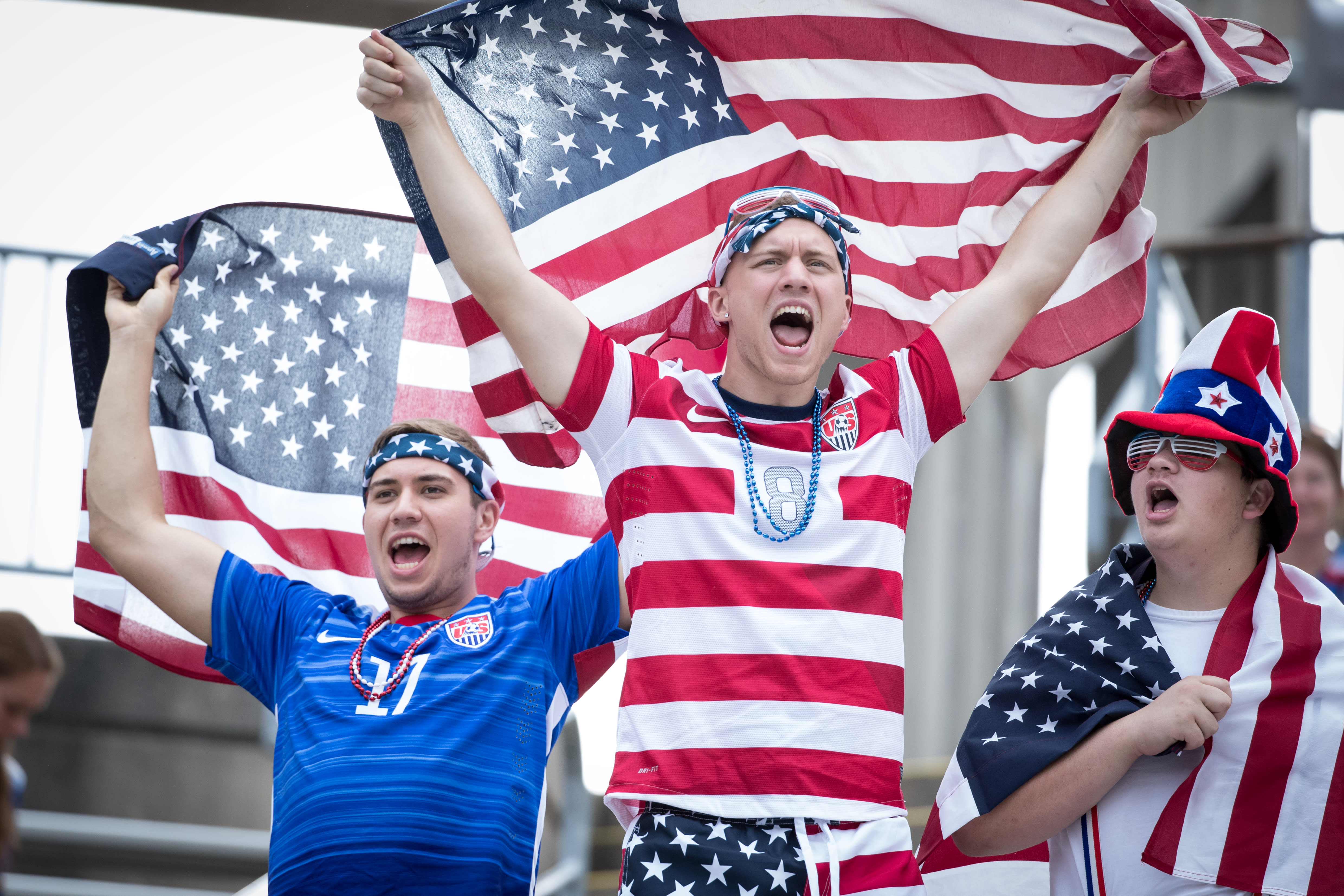 A U.S. soccer kit for the World Cup leaked online. What do you think of them?
If it is true, they're awesome. The more American, the better. Look, you're talking to a guy who ran around in faux denim with stars and stripes in 1994. We've gone away from the stars and stripes, and there have been to many of blah-ness. I like that there's an American-ness that pops out immediately, if those jerseys are true, they're different and unique.
You called out Christian Pulisic. Is he the real deal?
I think he's worth the attention. He's living up to the hype so far. We're not gonna break him by expecting more hyping him up. He's wise beyond his year with his play and how he's reacted to the attention. We should should, also, because when he's playing with the USMNT, he's not playing with Borussia Dortmund. Same with Messi, he's different when he's playing with Barcelona versus how he plays with Argentina. You have to make that transition, it's not always easy. We should expect, because of his individual ability, for him to help the team. We can't expect for him to do it all on his own. But we should expect to be a game-changer like he is with Dortmund.
People have been comparing Christian Pulisic to Lionel Messi and Crisitano Ronaldo. Is that fair?
I don't think it's ridiculous. People have said for years, 'When are we going to have our own Messi or Ronaldo?' Well, at some point, you have to anoint that and do that compare and contrast. We know Christian is a different player than those two people. What's interesting to me, is that Christian Pulisic has transitioned from a great American player to a great player who happens to be American. So the attention just isn't from Americans right now. It's from everybody. He's a good, quality player who had anyone would like to have on their roster.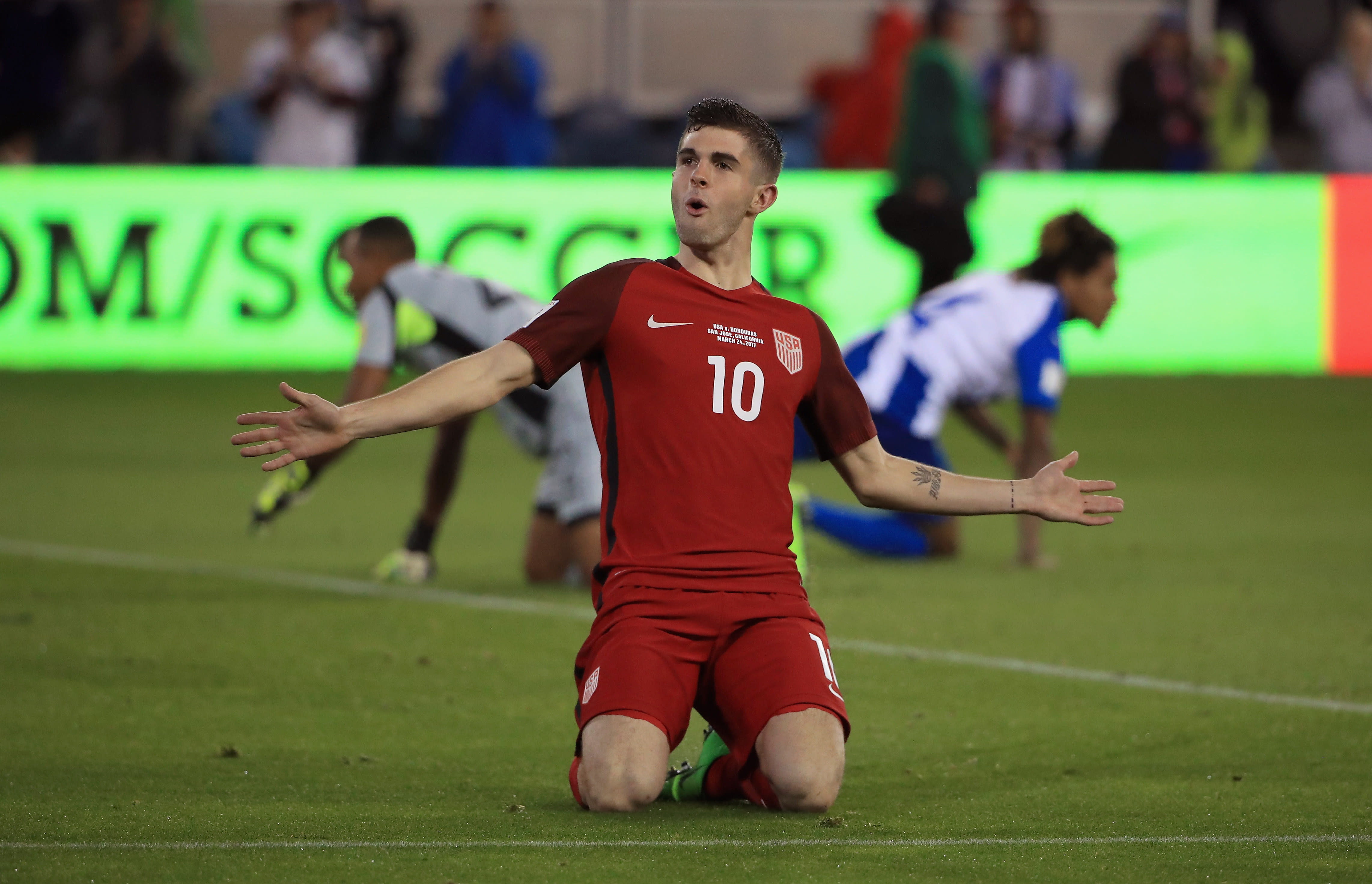 Will he be different than Freddy Adu?
I can't guarantee that. Freddy Adu was a great talent. Talent alone doesn't sustain, you need timing. Christian Pulisic is in this position because of some very great timing. He had great talent and wonderful timing. A guy sees you playing that was going to see someone else play. A coach just takes a liking to you. A coach gets fired. And somebody else comes in. It's not just about talent. How you travel through those different things is up to you. Freddy is on different terms and didn't live up to that hype, there's nothing that says Christian is going to continue on this trajectory. Things happen on and off the field. We can't say that if he's like this at 19, at 29 he'll be like this. Soccer doesn't work that way and life doesn't work that way.
The NASL recently sued the MLS for violating anti-trust laws. People have called the MLS a Ponzi scheme. Is this fair?
For the past 20+ years, we've had a professional soccer league that's employed thousands of people that's become part of the sports landscape in North America and has become the most successful professional in our history. Is it perfect? As far as the lawsuit, the law will decide. The outcome in the past has fallen on MLS's side. I challenge people to build a better mousetrap. If you can do it better, do it. It's not that MLS can't improve or there's not merit here and there when it comes to the lawsuit or the criticism that the MLS comes in.
So are you for or against promotion/relegation?
I have no problem with promotion/relegation. I enjoy promotion/relegation. I've been in promotion/relegation battles. But I don't need promotion/relegation to enjoy my soccer. And often times we like to tell people to spend their money, I challenge people to sit and tell an owner of an MLS team who already came into a risky proposition, and part of that risk was mitigated by the fact there was no promotion/relegation, and tell them why they have to accept additional risk on an already risky proposition. From a business standpoint, that doesn't make any sense. If you're saying that's what fundamentally changes everything, you have to believe as an owner that will change your product. If that's the pathway to the promised land, I will support it 100 percent.