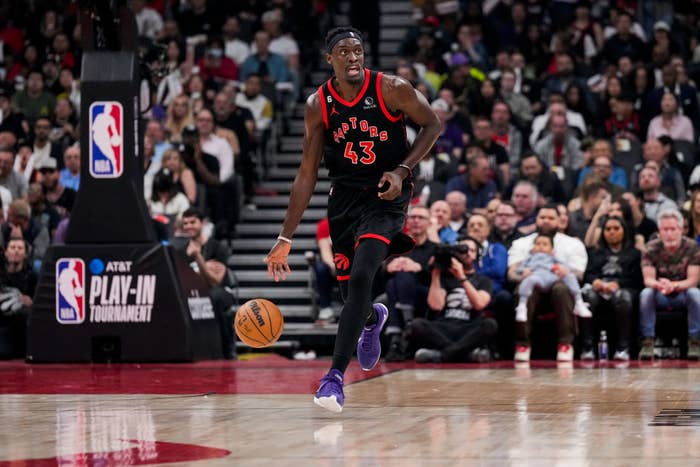 After losing Fred VanVleet to the Houston Rockets, more changes to the Toronto Raptors could be looming.
According to Michael Grange of Sportsnet, Pascal Siakam could be the next Raptor to leave before the start of the next season.
"There is persistent speculation that Pascal Siakam — the team's leading scorer, second-most prolific playmaker and ultimate home-grown success story — could be traded before the regular season starts and perhaps much sooner as the NBA's transaction market simmers," Grange wrote.
The Raptors' look has drastically changed since the season concluded in June. With a brand new coaching staff, a new point guard, and trade rumours constantly circulating, it's possible that the team goes through a substantial retool.
Other Raptors players have seen their names pop up in trade rumours. O.G. Anunoby has been linked with several teams including the New York Knicks.
"They're not the easiest team to deal with, I'll just say that," one insider told Grange.
The article also reports that Siakam and VanVleet had voiced their frustrations with the team's younger players, which they did not appreciate.
If Siakam does indeed get traded, the Raptors would likely build around Scottie Barnes and Aununoby as they try to lower their payroll and build a contender for years to come.
While Barnes didn't exactly struggle in his sophomore season, he didn't break out either, likely due to a deep starting roster that was prioritized over him. Barnes spoke to Complex Canada about the tumultuous season and the changes made to the team over the offseason.
There's still plenty of offseason left and with other big names, like Damian Lillard, also on the chopping block, more trades should occur sooner than later.