The Craziest Rumors Heading Into the 2021 WWE Royal Rumble
Before one of the WWE's marquee pay-per-views goes down, here are all the crazy rumors rumbling around the internet in a preview of the 2021 Royal Rumble.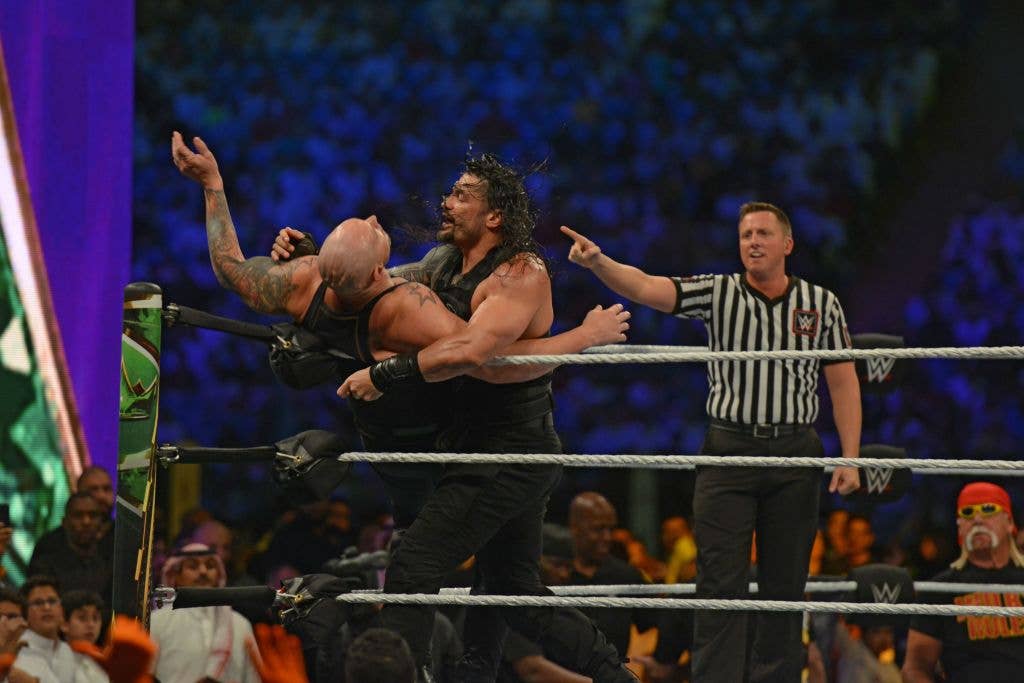 Getty
Roman Reigns (R) fights against Baron Corbin during the World Wrestling Entertainment (WWE) Crown Jewel pay-per-view in Riyadh on October 31, 2019. (Photo by Fayez Nureldine / AFP) (Photo by FAYEZ NURELDINE/AFP via Getty Images)
We're a week away from the 2021 WWE Royal Rumble—the first brick on the "Road to Wrestlemania." For casual fans who may have stopped watching for a few months or years, the Rumble is a great way to get caught up on storylines and roster changes. The titular event features, by necessity, nearly the entire men's and women's rosters.
Thirty competitors enter the Rumble and are eliminated (over the top rope, with both feet touching the floor) until one remains. That winner goes on to a title match at Wrestlemania 37. From a story perspective, it's the opportunity of a lifetime. From a backstage perspective, it's a show of faith by management--that Vince McMahon sees the chosen winner as the marketable face of his company.
This year, Wrestlemania 37 will happen in front of a live, socially distanced audience--the first time the company has hosted ticketed fans since the pandemic started. That, along with the recent announcement that the WWE Network is merging with Peacock, makes Sunday's stakes extremely high. Here are the craziest rumors leading into the 2021 Royal Rumble, along with bookies' last-minute predictions.
Here is the card for the 2021 Royal Rumble PPV, subject to change. The PPV is scheduled to begin Sunday at 7 p.m. EST, live on the WWE Network.
2021 Men's Royal Rumble

2021 Women's Royal Rumble

WWE Universal Championship Match

Roman Reigns (c) vs. Kevin Owens (Last Man Standing Match)

WWE Championship Match 

Drew McIntyre (c) vs. Goldberg

WWE Women's Tag Team Championship Match

Charlotte Flair & Asuka (c) vs. Shayna Baszler & Nia Jax
A Rumble is only as good as its finish. The 2014 and 2015 Rumbles are considered two of the worst thanks to their telegraphed endings and unpopular booking. So there should be some cause for concern that WWE is discussing a "scary finish" for the 2021 Rumble.
It appears that WWE is seriously considering an unexpected result for Sunday's show. What could it be? If we look at "scary" as a sort of blind item hint, perhaps it's a reference to Bray Wyatt's "The Fiend" returning, and possibly winning the Rumble. It could also be a reference to a part-timer coming in to steal the show. Maybe Goldberg? Or Shane McMahon? Let's hope we're lucky, cooler heads prevail, and we never have to find out.
Return of Rowdy Rousey?
There are going to be less surprise entrants at this year's Rumble. Edge already revealed that he would be participating this year. On Saturday's upcoming episode of WWE Backstage, WWE will reveal the No. 30 entrant for the men's Rumble match, and the Nos. 1 and 2 entrants for the women's match. Thus far, WWE has announced 18 men's entrants in all; on the women's side, WWE has announced 12 entrants.
The reasoning for these announcements is pragmatic. WWE hopes that the reveal of big names ahead of time will prompt lapsed fans and casual fans to tune in. It's a good short-term strategy, but with such a massive, full-time roster, it happens at the expense of younger talents who deserve their own moment to shine.
Legends Parade?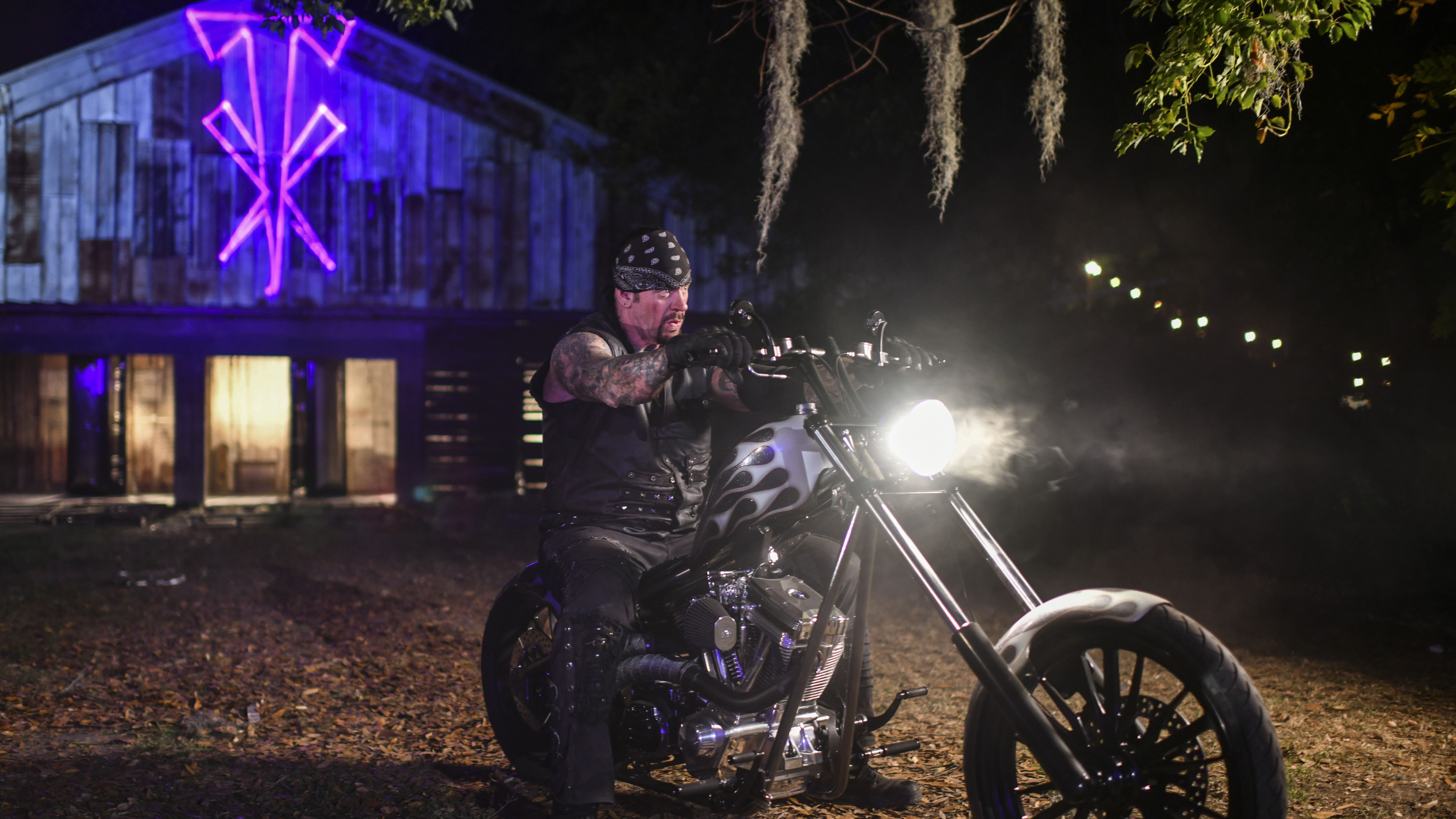 The betting odds for the 2021 Royal Rumble change frequently. As of Wednesday morning, Daniel Bryan is the most heavily favored to win the event. And on the women's side, Bianca Belair is favored to be the fourth female Rumble winner in history. Below are the latest odds for all the major matches: 
Men's Rumble

Daniel Bryan +125

Keith Lee +400

Big E +750

Brock Lesnar +700

Edge +1000 
Women's Rumble

Bianca Belair +180

Alexa Bliss +300

Rhea Ripley +375

Ronda Rousey +1600

Bayley +1000 
WWE Universal Championship

Roman Reigns -900

Kevin Owens +500
WWE Championship

Drew McIntyre -300

Goldberg +200