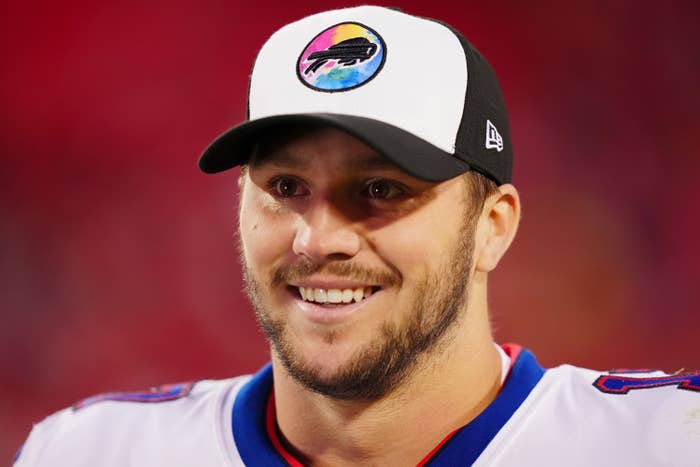 When it comes to the elite quarterbacks in the NFL, you can't make a list without including Josh Allen's name. Over the past three seasons, he has thrown for at least 35 touchdowns and 4,000 yards each year, with the Buffalo Bills reaching the AFC Championship Game and the Divisional Round twice.
Now, that hard work and elevation amongst his peers has landed Allen on the cover of Madden 24, joining an elite group of players and icons that have come before him.
"It's definitely a surreal feeling, especially when you mention some of the guys on that list." Allen says. "Especially being on the cover after John Madden himself. It's humbling,"
And though this is just another feather in the cap of Allen's growing legend in western New York, he realizes that the ultimate goal for the city of Buffalo is bringing home a Lombardi trophy.
Allen sat down with Complex Sports to discuss gracing the cover of Madden, Super Bowl or bust expectations, Deandre Hopkins and much more.
This interview has been condensed and edited for clarity.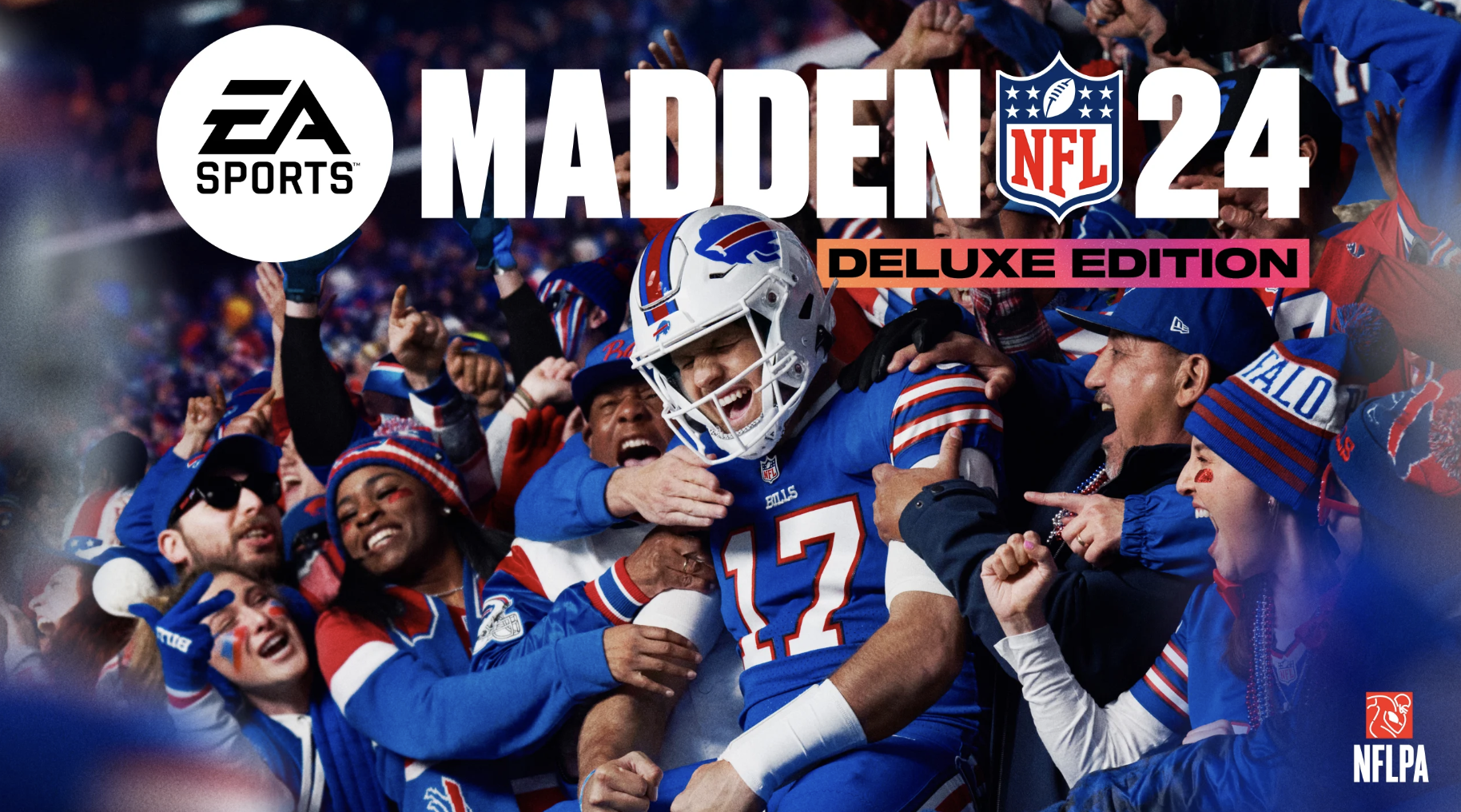 You've been announced as the cover athlete for Madden this year, how does it feel to be latest cover of the game and follow in the footsteps of so many iconic and legendary players?
It's definitely a surreal feeling, especially when you mention some of the guys on that list. Especially being on the cover after John Madden himself. It's humbling, and I feel so honored and I can't thank the Madden team enough. Role models like Tom Brady, Drew Brees, of course Pat [Mahomes] and Lamar [Jackson] have been on the cover. To follow in these guys footsteps, and do something that not many guys get to do is amazing. As a kid, getting to the NFL was my only goal, I played so much Madden growing up, it's really how I learned the game of football. Playing with my dad, my brother, all of my friends growing up. Lots of fights starting over the game, trying to pause the game while somebody was kicking a game-winning field goal. There's a lot of memories I can bring up. Now to be on the cover of Madden, it's a dream come true.
What does it mean not just for yourself, but for the city of Buffalo? They have never had a player from the franchise be on the cover of the game, what do you think this means for the city and the Bills?
They are going to absolutely love it. It's something for Bills Mafia to celebrate, finally someone from Buffalo getting on the cover. I think they are going to be pumped up about it. They are going to absolutely love it, they really are.
You mentioned how you used the game to learn how to play football growing up. Were you always a quarterback growing up or were there other positions you played and the game helped you learn those positions specifically?
I grew up, I was always a quarterback. My first peewee year was as a running back for the entire year, but flag football, before that I was a quarterback and I really wanted to play quarterback. So the next year I started throwing the ball around the coach was like, alright, you're going to be a quarterback. But yeah, even in the games in mini games on Madden, like, you know, timing windows kind of when would throw the ball to, to throw into the receiver and trying to get it through the rings and some of the blocking schemes that they had and reading defenses and stuff like that. And, more so like penalties and just like the little nuances of football. Like not many people still understand football to a tee and I definitely think that I did learn playing Madden. I think it's such a realistic experience, and as a kid you kind of take in as much information as you can process. And I played the game so much that I was able to process quite a bit of it.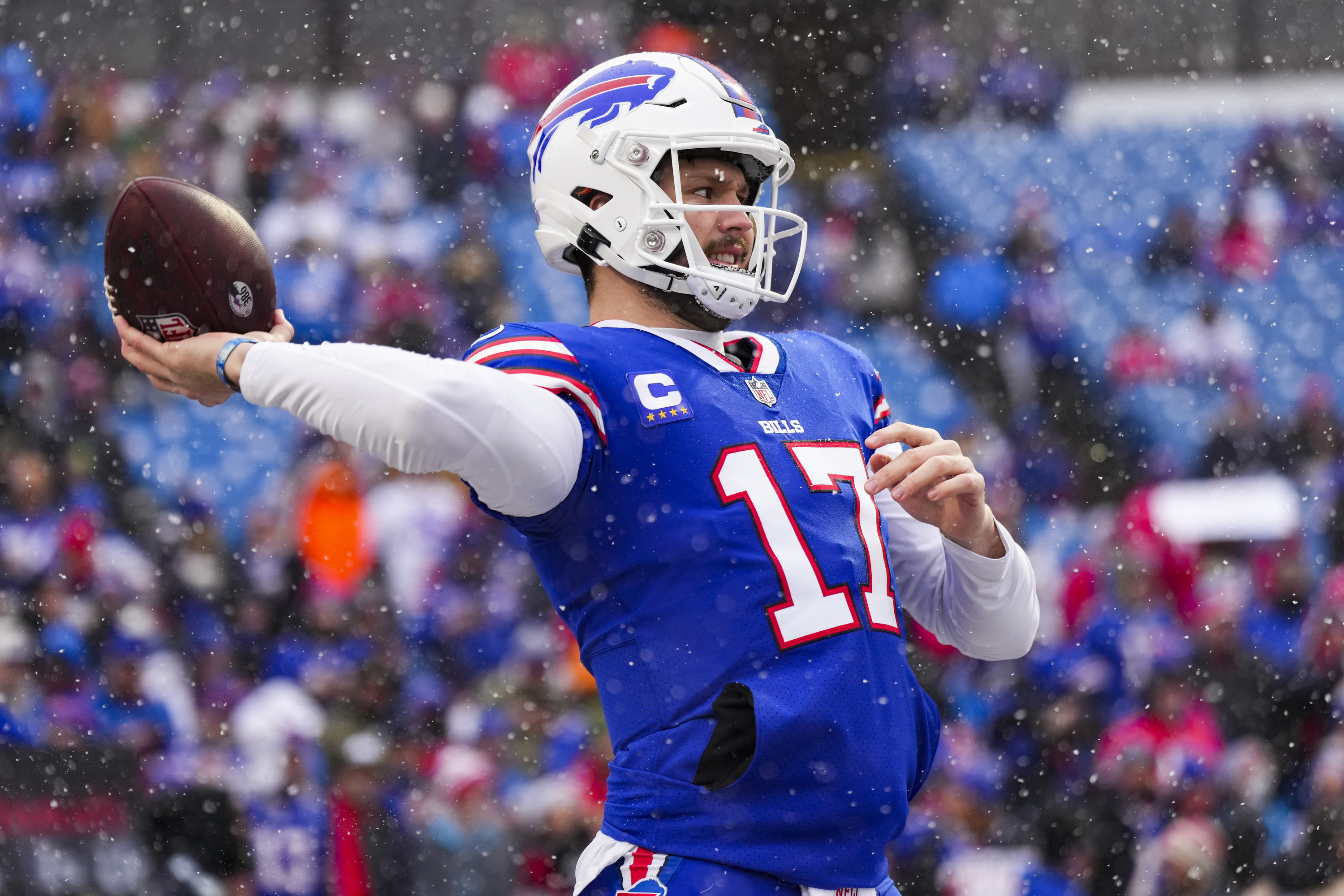 For the Bills, you've won the division the last three years. What do you think it's going to take for you all moving forward this coming season to get over the hump? You've been one of the elite teams in NFL over the last three seasons, what do you think it's going to take for you guys to actually reach the Super Bowl?
It's hard to hard to win in this league and we're working tirelessly to find a way to get it done. There's a lot of factors that go into it, but at the end of the day, we gotta get it done. We've learned a lot of valuable lessons over the last couple years and we're anxious to go out there and utilize that experience, and put it towards winning the Super Bowl and bringing a Lombardi trophy back here to Buffalo in western New York. Just in terms of being accountable and putting our best stuff out there when we're playing good teams, especially in the playoffs. And I don't wanna lose the fact that we did have a good gear last year, 13-3. It wasn't great and it wasn't perfect by any means. There's a lot of ups and downs and at the end of the day, we didn't get the job done. So that's why it feels like a failure. And every year that I'm here, that's going to be our mindset. Every year that Coach McDermot is here, playoffs are our standard. But make no mistake about it, it's Super Bowl or robust and that's how we feel and, that's what we're working towards every single day.
It seems like for the first time and maybe in a long time, all three teams in the state of New York have the expectation to be good and win this year. Is there an energy that you feel when you leave outside of even Buffalo or just go outside that you feel like the whole state, it's like a football state at this point in New York? What does it feel like right now being in the midst of that?
I'm going to say it, I have to say it. Are there three teams in New York?
They both play in Jersey, I guess, so you could say the Giants and the Jet both play in Jersey.
Yeah, it is cool. And I know the whole state, I I know basically east of Syracuse is probably all Giants and Jet fans. I think Bills Mafia's got a nice little group over there too. I know Western New York's excited. We're anxious to get the season underway. There's a lot of work to do before that, but we're looking forward to playing some football here.
Speaking of Bill's mafia, everybody knows this is one of the most passionate fan bases in the entire NFL. What is it like having the support of a city and a fan base that's that passionate about their team? What is it like to be able to play in front of that crowd eight games outta the year?
It's freaking awesome. They love football almost as much as I love football. And the energy, the buzz, the vibe that you get when you're here, even driving into to game day, right, the tailgates and the families and friends that are just bonding over throwing the football and hanging out by a fire or cooking stuff up. They are so passionate about football and it's so awesome to play for a fan base that cares as much as they do. They hurt when we hurt. They celebrate when we celebrate. It's such a, such a cool vibe and it's a very different and unique experience I think than um, maybe any other fan base in football, maybe in all sports combined.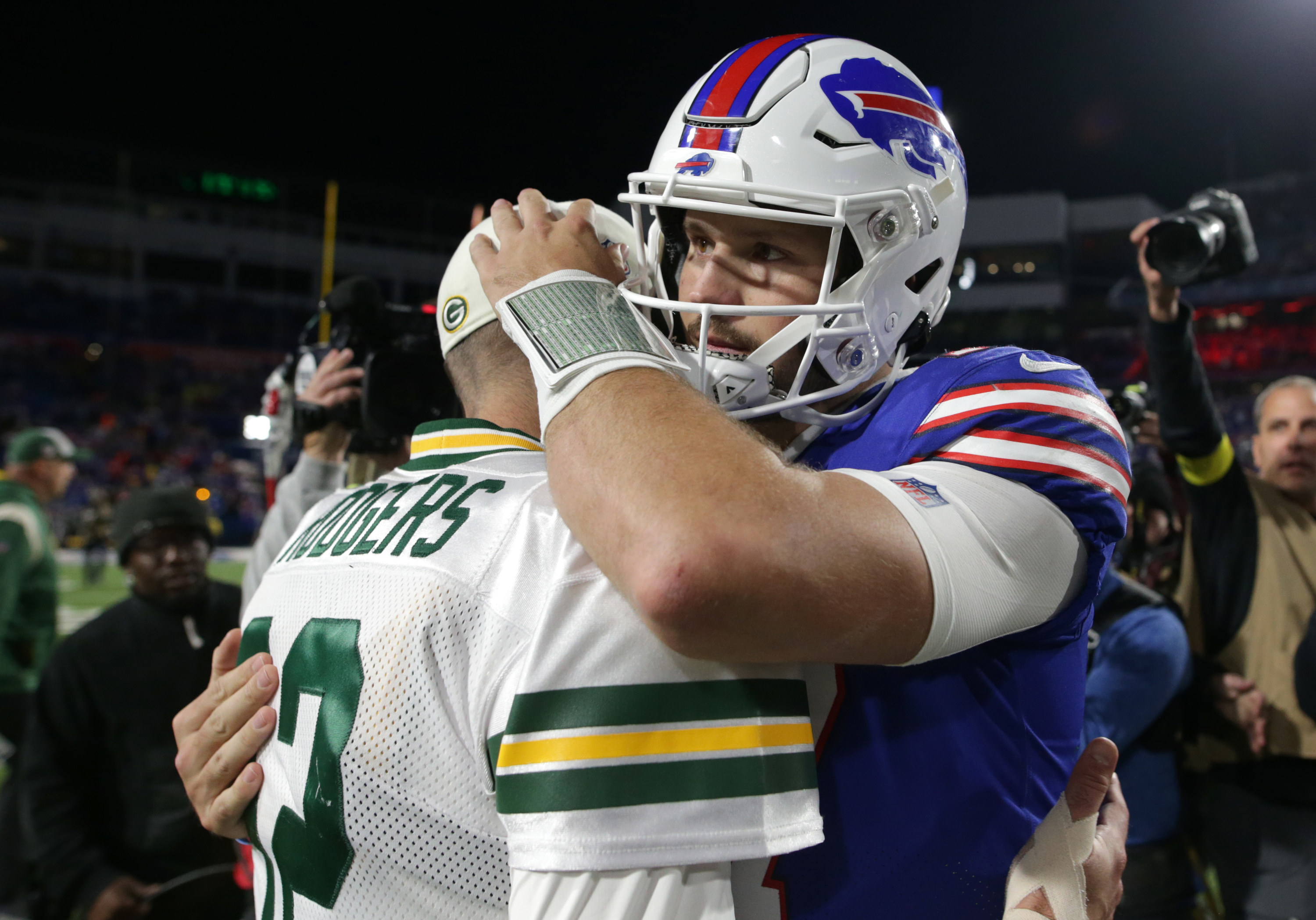 You, yourself, you've developed into one of the elite quarterbacks in the NFL over the last three years. You've, you've reached the conversation where people mention you amongst the best of the best. You've been able to play in a division against Tom Brady before. Now you have Aaron Rogers coming into the division as well. Do you ever take a step back and really think about how these were guys that you grew up watching and now you have the opportunity to be playing them twice a year?
Very rarely do I do that and it is so weird. I saw Aaron not too long ago and just to kind of be able to sit there and talk with them and just hang out. I texted him I was like, "dude, this is, this is still surreal to me." I grew up such a big fan and to have a relationship with him and Tom, like you said, it doesn't hit my brain all that well to be honest, because I was in junior college not too long ago. I feel like I'm still that same guy and that same kid and I'm just a kid that loves playing football. It's my favorite thing to do and I'm going to try to do it for as long as I can do it.
You just spoke on, you were just in junior college not that long ago. Your path from junior college, to first round pick to the cover of Madden. Like you said, it's surreal, but how does it really feel when you realize you've really accomplished everything you dreamt of probably at one point and now it's here?
I don't know if I'm fully going to believe it until I actually have like the hard copy with my face and picture. It's such a cool moment. I've told my family obviously they're basically the only ones I know or that know about it and to just to share that moment with them, that was really cool too. They were all pumped again, because Madden was such a big thing in my household with me and my brother and my dad and all my friends that would come over. So, um, definitely a surreal feeling.
Did you have a favorite cover of Madden when you were growing up? Was there a specific one or specific cover athlete that you just really like gravitated to the most?
Marshall Faulk. Madden 2003.
There have been talks of Deandre Hopkins potentially wanting to join Buffalo, or is there mutual interest? Have you had a chance to talk to him at all and would that be something you and Stefon Diggs will welcome? That's another All-Pro level wide receiver to join him and Gabriel Davis, who is really, really good as well?
I think it's a situation where anytime there's an All-Pro receiver out there, you want that guy on your team. He's only going to make your team better. Obviously if it fits, it fits. If it doesn't, it wasn't meant to be and I know there's some business that goes in on it too. But as a quarterback myself, I would never be opposed to adding more weapons. Especially a guy at his caliber he has done it at such a high level for such a long time that you'd be crazy to not want him on your team. So again, that part isn't up to me. It's up to the front office and Deandre himself. But I'm not gonna say no to that guy.