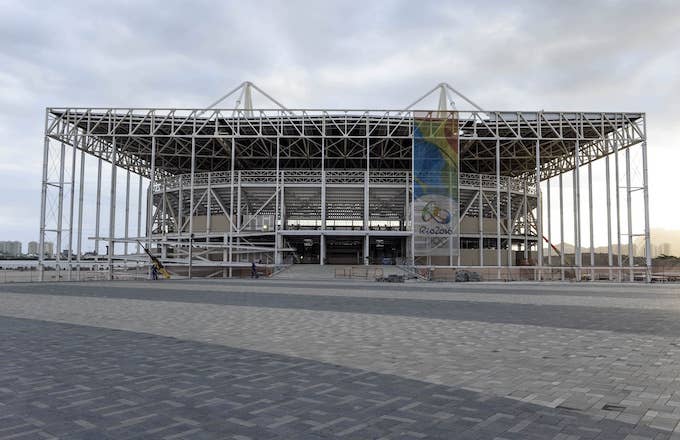 As if the concerns over the Zika virus weren't enough, Rio de Janeiro acting state governor Francisco Dornelles has declared a "state of public calamity" with the Summer Olympics less than two months away. While mayor Eduardo Paes assured the public on Twitter that these actions wouldn't delay the Games or "the promises assumed by the city of Rio," the decree claims to seek funds in an effort to prevent "a total collapse in public security, health, education, transport and environmental management." 
Despite Paes' assurance that the Olympics would proceed, it appears that they couldn't have come at a worse time for Rio. As Reuters​ reports, a decline in global oil prices over the last two years has greatly impacted their public revenue. This led to their request for federal funds to address the security and health services required during the Games. 
"The financial pinch resulted in a 30-percent cut in the state's security budget—just as Rio has seen a jump in homicides and assaults in recent months, raising concerns about safety ahead of the Olympics," reports Reuters. The state is also in the midst of their worst recession since the 1930s, and as a result, the government has responded by cutting costs in other areas. That has reportedly included delayed pension and income payments, as well as closing "some schools and hospitals."
Per Reuters, Rio is expected to face a budget deficit "of over 19 billion reais ($5.56 billion) this year." 
Send all complaints, compliments, and tips to sportstips@complex.com.