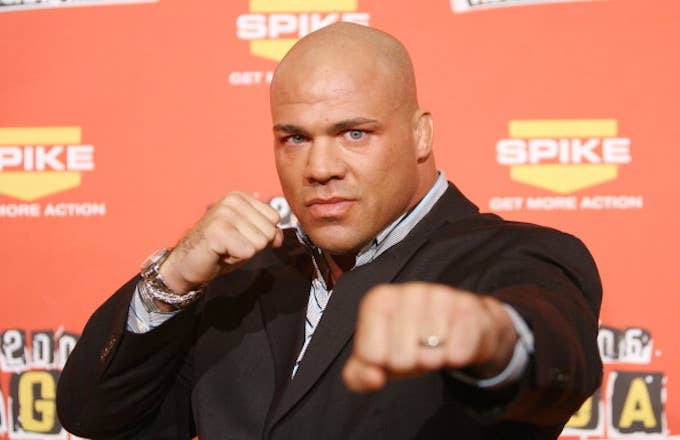 Oh, it's true, it's damn true. Kurt Angle will be inducted into the WWE Hall of Fame Class of 2017, prior to WrestleMania 33 in late March. On Monday, Angle received a phone call from Paul "Triple H" Levesque, informing him of his Hall of Fame induction. 
"I was shocked. I've been out of WWE for a long time and out of touch with them so I didn't really expect this," Angle told ESPN.com. "It's a huge honor. This is the only Hall of Fame that I'm not in and probably [the one] I want to be in the most. This is the one that means the most for me. I had a lot of fun entertaining the fans for seven years with WWE, and I'm glad that my hard work paid off."
Two years after winning a gold medal in freestyle wrestling at the 1996 Summer Olympics, Angle joined the WWE, where he would become a six-time world champion. In 2006, Angle parted ways with the WWE and joined TNA where he competed for the next decade. When thinking back to his sudden departure from the WWE, the 48-year-old doesn't have anything negative to say about the company. "It was one of those things where when I left WWE, it wasn't on bad terms," Angle said. "It was just that I couldn't do anything for them anymore because I was banged up and they couldn't do anything more for me."
Over the last 10 years, Angle reveals that he hasn't maintained a relationship with either WWE executive Triple H or chairman Vince McMahon, which made their decision to induct him into the Hall of Fame all the more shocking. Still, Kurt is happy to come back home.