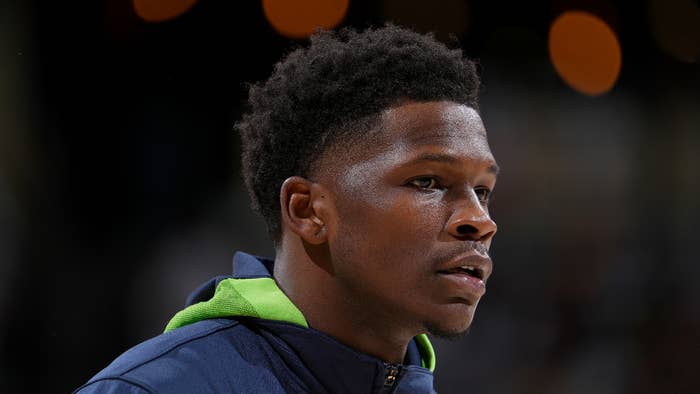 Anthony Edwards was cited for third-degree assault Tuesday in connection to an incident following the conclusion of Game 5 between the Minnesota Timberwolves and Denver Nuggets in the 2023 NBA Playoffs. 
After missing a game-tying three-pointer as time expired Tuesday night, Edwards ran off the court, appearing to briefly grab and let go of a folding chair on his way to the locker room. According to ESPN, Denver police spokesperson Jay Casillas said two Ball Arena employees were struck by the thrown chair. The women's injuries are not believed to be serious. 
A different angle of the incident also surfaced: 
A law enforcement official tells Jake Shapiro of Denver Sports 104.3 The Fan that one security guard was struck in the back before the chair hit the other employee. 
"We are aware of the alleged incident regarding Anthony Edwards following Game 5 in Denver and are in the process of gathering more information," the Timberwolves said in a statement. "We have no further comment at this moment."
Edwards faces up to 18 months in jail if convicted. He could also receive a $1,000 fine.
The incident occurred after the Timberwolves were eliminated from the playoffs with a 112-109 loss to the Nuggets Tuesday night.