Brooklyn Nets Reportedly 'Unwilling' to Offer Kyrie Irving Long-Term Contract Extension
The Nets are reportedly unwilling to commit to a long-term contract extension for Kyrie Irving as they question their future with the guard.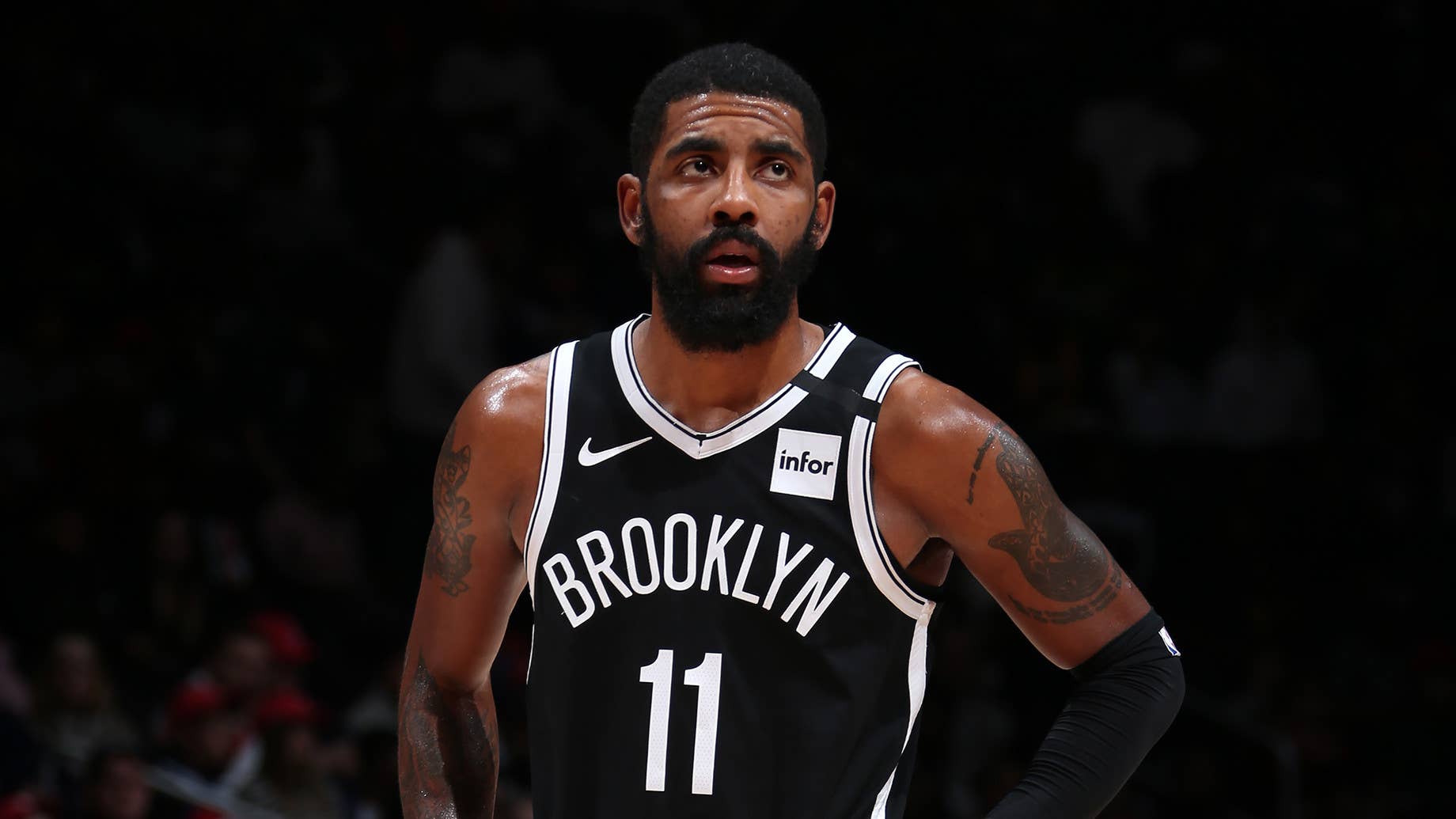 Getty
Image via Getty/Ned Dishman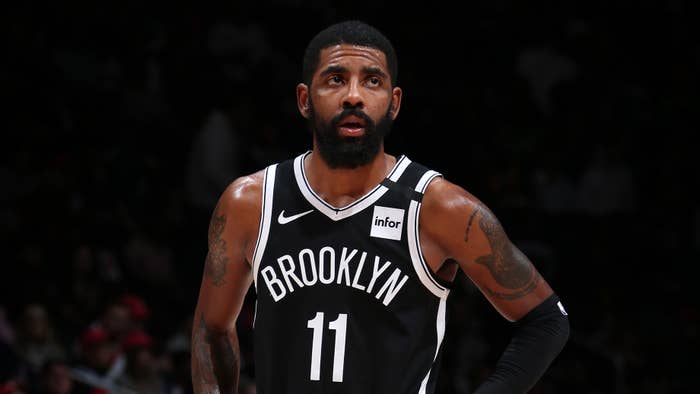 Tension between Kyrie Irving and the Nets continues as new reports suggest the organization is unwilling to commit to a long-term contract extension for the guard.
As cited by the New York Daily News, sources familiar with the Nets' situation have said that because of Irving's history of unpredictable injuries and his vaccination status, they are unsure if they want to re-sign him to stay with the team for a considerable amount of time. Multiple sources have also said the Nets front office and Kevin Durant have not spoken since the Nets got swept by the Boston Celtics in the first round of the playoffs.
Since signing with the Nets in 2019, Durant has only played 44 games with Kyrie Irving. Before James Harden left for Philadelphia, he, KD, and Irving only played 16 games together. This spottiness is largely because of Kyrie's inability to play for most of the 2021-22 season due to his vaccination status.
Nets GM Sean Marks spoke to press earlier this month and explained that he and the organization are looking for players who are as committed to the team as they are to themselves.
"I think that's something we've been discussing, and will continue to debrief on and discuss throughout this offseason," Marks said. "It's honestly not just Kyrie...we have decisions to make on a variety of free agents throughout our roster. … We haven't had any of those discussions yet, so it would be unfair for me to comment on how it looks with us and Kyrie, because, to be quite frank, he has some decisions to make on his own."
Kyrie currently holds a $36.5 million player option for next season, though he's also eligible for an extension worth nearly $200 million if he chooses to opt out.