NFL Prospect Robert Nkemdiche Wants to Buy a Panther After He Gets Drafted
Can't see that backfiring.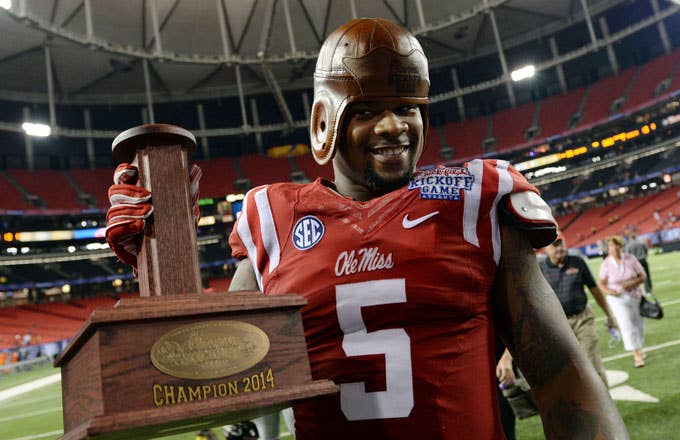 Image via USA TODAY Sports/John David Mercer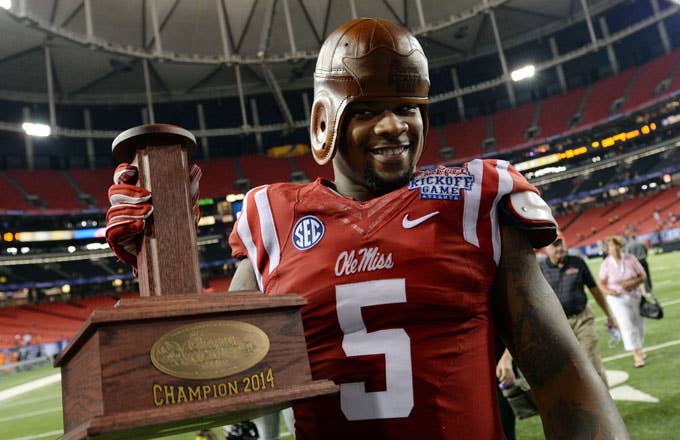 Three years ago Robert Nkedmiche was the top football recruit in the country, somehow scoring a 101 (??) on 247's final rankings. Now he's entering the NFL Draft, and would likely be a much higher pick than he's projected as if it weren't for him having some of those "character issues" that make franchises wet themselves. For example, back in December he fell out of a damn fourth-story window after allegedly smoking synthetic pot. That's generally the type of thing that makes up teams' minds for them.
However there is still time before next Thursday, when the Draft begins, and therefore there's still time to correct misperceptions. Hopefully anecdotes like this can convince NFL execs. they're sadly mistaken when it comes to questioning Nkemdiche's judgment.
The Ole Miss All-American revealed, as he was profiled for ESPN The Magazine, that he would like to use some of his rookie contract to buy a 200 lb. panther. When the interviewer correctly pointed out that that may or may not be completely bonkers, Nkemdiche responded "No, it's not. They're like cats." And, when asked what he'd do if a guest we're justifiably freaked out, he said "If someone comes over and is scared, I'll put the panther away."
Clearly falling out of a fourth-story window and surviving has made this dude think he's immortal. Then again there has been precedent established for this type of thing.
Send all complaints, compliments, and tips to sportstips@complex.com