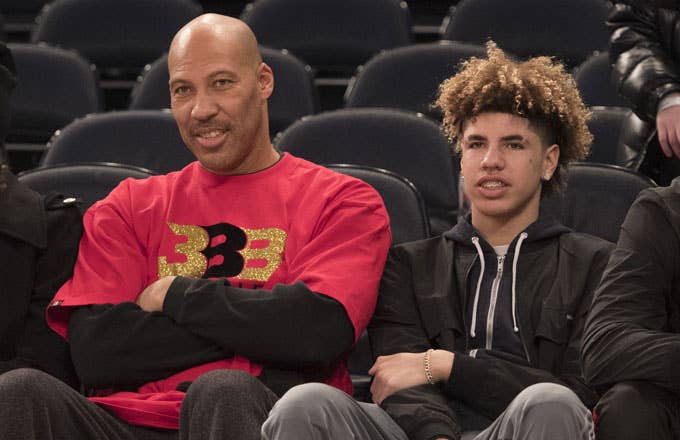 "I'm going to let you know the plan now, so everyone can just stop. In college, I already knew what they were about to do. 'We're going to investigate, we're not going to let him play until we let him play, LaVar. We're not going to let you do all that big-mouth talking and then we're going to hold him back and a whole year go by.' The G League: I'm not going to let no 28, 29-year-old dudes tee off on him. And try to make a name for himself, so he's definitely going overseas … Either Australia or China. One of the two."
As For the Win notes, the Australian National Basketball League can make $100,000 offers to "Next Star" prospects, in addition to giving them an apartment, car, and comping their travel.
As for China, despite the Ball family's history there, they can give out contracts over $1 million to elite players, though in this instance that label might be a serious stretch. They also have strict rules when it comes to foreign players, as each team can only have a maximum of two on their roster, and they can only get six combined quarters of playing time. Of course, though officially unconfirmed, this would appear to be an effort to keep LaMelo sharp-ish prior to him declaring for the 2020 NBA Draft. Just chalk it up to another bizarre decision for the Ball family, which shouldn't be real hard for you.