Kobe Bryant Explains Why He Doesn't Miss Basketball
Kobe Bryant was on 'Good Morning America' on Monday morning and, while there, he explained why he doesn't miss basketball.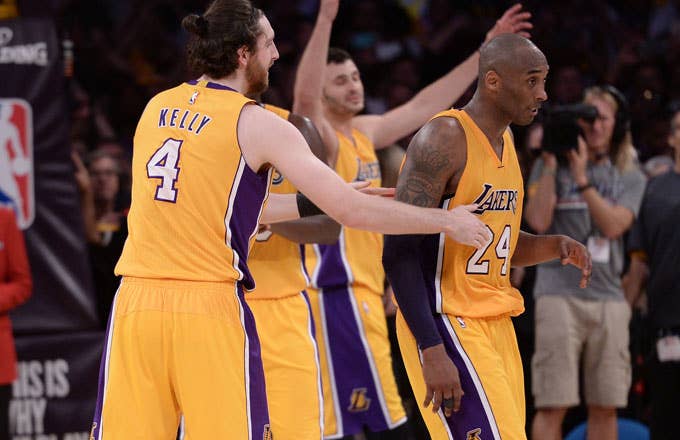 USA Today Sports
Image via USA Today Sports/Robert Hanashiro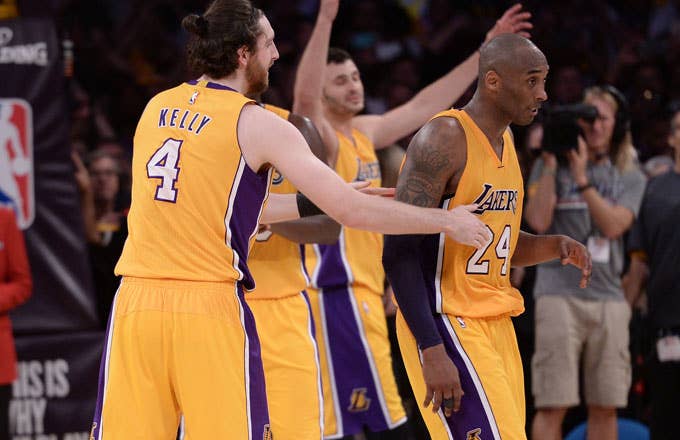 As an NBA fan, you might miss Kobe Bryant but, rest assured, Kobe Bryant does not miss you. The veteran who played two decades in the NBA admitted that, a little over a year since he jacked up 50 shots in his final game, he doesn't miss basketball. Bryant made his statements bright and early on Monday during the taping of Good Morning America.
"No, I don't. It's crazy," he said, when asked if he missed the sport. "I started playing when I was two. After playing for 20 years in the league, what I have now is -- everything I've learned from the game, I carry with me to this day. The game has never truly left me. Physically, yes. But emotionally, and the things that I write, all stem from the game. So it's still a part of me."
He also stated that, to the guys still playing, you should realize that the end is coming someday. "It's very hard to let go of something that you've done for half your life. It's kind of become who you are. But it's a difference between doing what you do versus understanding that that is not who you are. Hopefully, other athletes can see that and understand that," he said.
Sage advice.
If you're wondering what he's up to now (and also even if you're not) his six-minute long animated short poem film "Dear Basketball" debuted at the Tribeca Film Festival in New York this past Saturday. The project had Kobe teaming up with animator Glen Keane (who has quite the resume) as well as composer John Williams (who has quite the resume).
"That's the beauty of creating things," he said about his collaborators. "You have the opportunity to work with people that want to create great things. And I couldn't have been more fortunate to come out in the first project and work with Glen Keane and John Williams."
Guess that's what playing 20 years in L.A. will do for you.