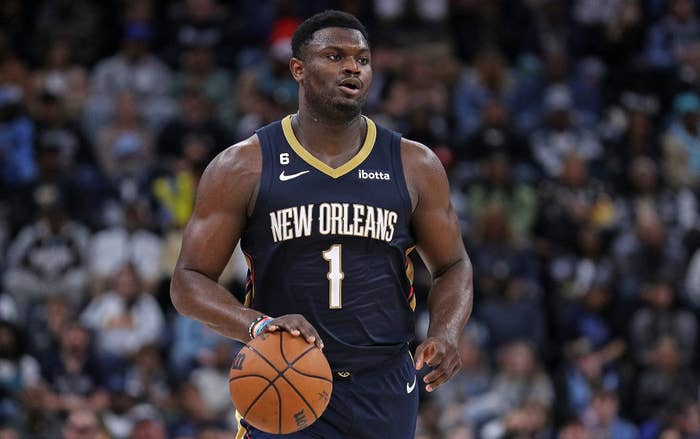 The latest chapter in Zion Williamson's messy situation with former adult film star Moriah Mills unfolded today, with the OnlyFans creator threatening to leak an alleged sex tape of the NBA All-Star.
Mills, who's been attacking the New Orleans Pelicans forward ever since he recently announced the pregnancy of his partner named Ahkeema, was suspended from Twitter after she threatened to release "sex tapes" of her and Zion.
"NBA I have sex tapes of me and Zion Williamson and he also has them on his trap phone. [NBA], [Pelicans] trade him now he doesn't deserve to be in New Orleans !!! Sex tapes dropping soon," Mills wrote on Twitter.
"You will lose all your endorsements if the sex tapes drop @Zionwilliamson !! You about to be traded and rank be lowered and replaced by trey on @PelicansNBA it's over for you !!! Fat bust," she added in another tweet.
The drama-filled relationship has been unfolded mostly by Mills on Twitter. She narrated her thoughts about them getting together throughout the month of June, saying they've been involved with each other for three years. When Zion and Ahkeema were expecting a baby, it was a "deal breaker." Mills is clearly heartbroken and continued to detail their interactions at length. Zion has yet to respond to Mills' accusations.