Jim Harbaugh and Wife Willing to Raise Baby If Michigan Players or Staff Experience Unplanned Pregnancy
Michigan's Jim Harbaugh reiterated his stance on abortion, saying he and his wife "will take that baby" if players or staff experience an unintended pregnancy.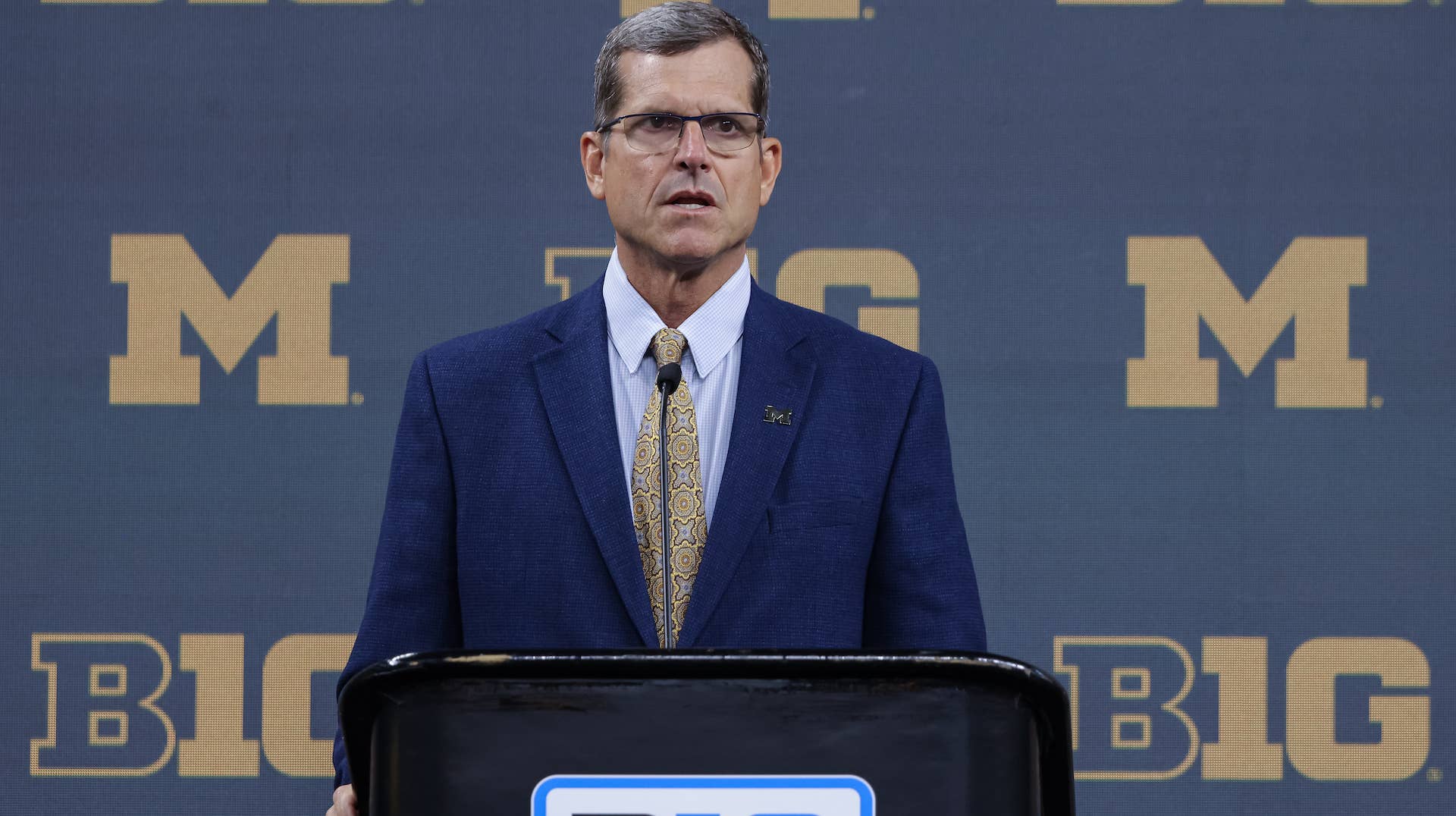 Getty
Photo by Michael Hickey/Getty Images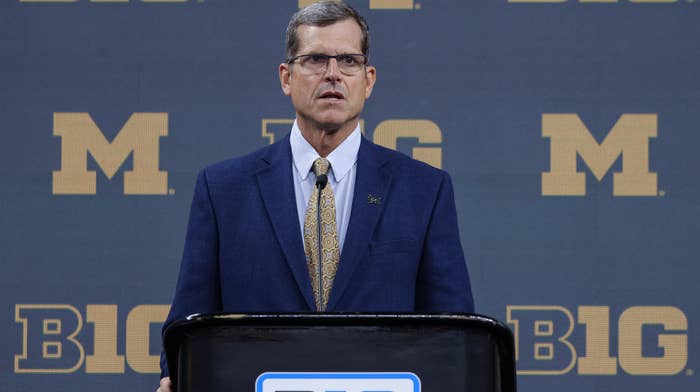 Wolverines football coach Jim Harbaugh reiterated his stance on abortion rights last week during an anti-choice fundraising event that took place in Plymouth, Michigan.
"I believe in having the courage to let the unborn be born," Harbaugh said at the Plymouth Right to Life event, per ESPN. "I love life. I believe in having a loving care and respect for life and death. My faith and my science are what drive these beliefs in me."
On Monday, in a new wide-ranging interview with ESPN's Gene Wojciechowski, 58-year-old Harbaugh further discussed his beliefs, revealing he and his wife would help raise the baby of any Michigan player or staff member who has an unplanned pregnancy. 
"I've told [them] the same thing I tell my kids, boys, the girls, same thing I tell our players, our staff members," he explained. "I encourage them if they have a pregnancy that wasn't planned, to go through with it, go through with it. Let that unborn child be born, and if at that time, you don't feel like you can care for it, you don't have the means or the wherewithal, then Sarah and I will take that baby."
Harbaugh added, "Any player on our team, any female staff member or any staff member or anybody in our family or our extended family…that doesn't feel like after they have a baby they can take care of it, we got a big house. We'll raise that baby."
The Michigan coach went on to say he respects different viewpoints when it comes to abortion rights but that abortion is a direly serious subject.
"It's a life-or-death type of issue," he shared. "And I believe in, and I respect, people's views. But let's hear them. Let's discuss them because there's passion on both sides of this issue. So when you combine that with respect, that's when the best results come. … [I'm] just contributing to that conversation and that communication, which I think is really important, in my opinion."