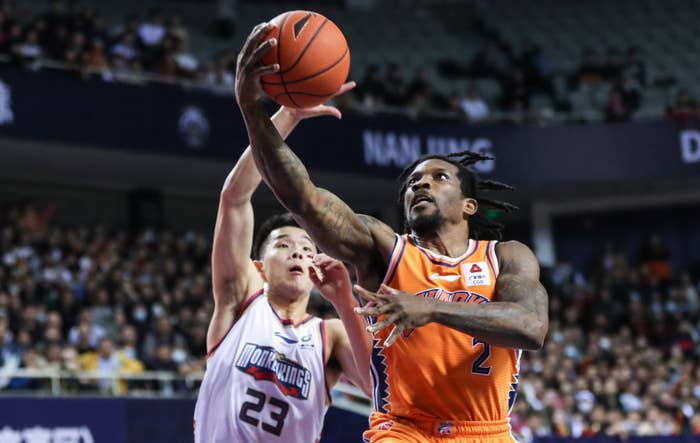 Two Chinese Basketball Association teams have been disqualified from the playoffs after a league investigation concluded that both clubs engaged in match-fixing. 
As reported by the South China Morning Post, the CBA on Monday announced that the Shanghai Sharks and Jiangsu Dragons have been kicked out of the playoffs. Additionally, both teams were fined more than $700,000, while Shanghai head coach Li Chunjiang and Jiangsu head coach Lil Nan have been banned from the CBA for three-to-five years. 
The CBA's investigation determined that the Sharks and Dragons were found guilty of "being negative in competition," with the former accused of "giving up" during Game 2 of its quarterfinal series. The news arrives as Sharks star Eric Bledsoe is currently serving a four-game suspension. 
The former NBA point guard hopped on Twitter on Monday to seemingly clear his name of any wrongdoing. In response to the below tweet, which mentions that his team was removed from the playoffs, Bledsoe replied, "I was suspended and couldn't play fam stop acting weird."
NBA Hall of Famer Yao Ming, who now serves as president of the CBA, spoke at a press conference Monday, calling the news "quite saddening."
"Both teams have a long history. Jiangsu has competed in the CBA since its inaugural year (1995). Many milestone figures have been produced in the two teams' history, especially some Basketball Hall of Famers. The more we talk about this, the more grief we will feel,"  Yao said.