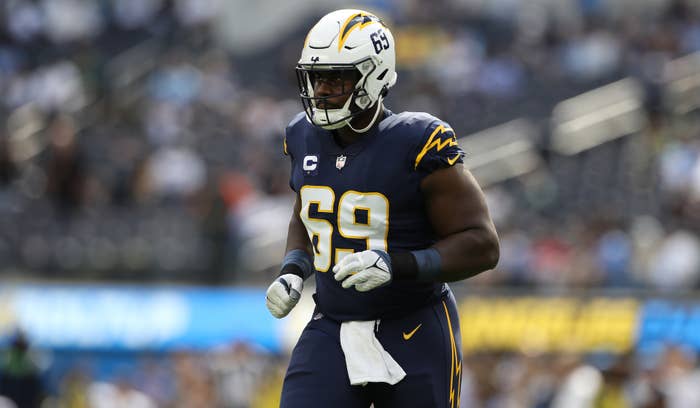 Los Angeles Chargers defensive lineman Sebastian Joseph-Day says he was sexually assaulted by TSA agents while going through security at a California airport.
Joseph-Day took to Twitter on Friday to shed light on the incident, which took place during a TSA pre-flight security check at John Wayne Airport in Santa Ana, California.
"I really just got sexually assaulted by TSA at @JohnWayneAir," he wrote. "After I asked the gentleman to please stop BC I'm uncomfortable and I feel that this part of the check is unnecessary (After he felt what was needed). Then they told me I was the problem after 3 TSA agents swarmed me."
Joseph-Day said the incident was "extremely unnecessary and dehumanizing," before the defensive lineman called out John Wayne Airport for giving him a hard time about attempting to file a complaint.
"I'm all for people doing their job well," he shared. "But it was extremely unnecessary and dehumanizing. I travel a lot, for personal and work reasons. I've never experienced anything like that."
He continued, "And when I do try to file a complaint they are making me jump through hoops to do so. I'm not sharing this on Twitter for sympathy. I'm sharing this so this group of gentleman and staff aren't allowed to do this ever again to another human being."
After winning a Super Bowl with the Los Angeles Rams in 2021, Joseph-Day signed a three-year, $24 million contract with the Chargers in March 2022. The 28-year-old lineman played in all 16 of the Chargers' games last year, finishing the season with 27 tackles and two sacks.