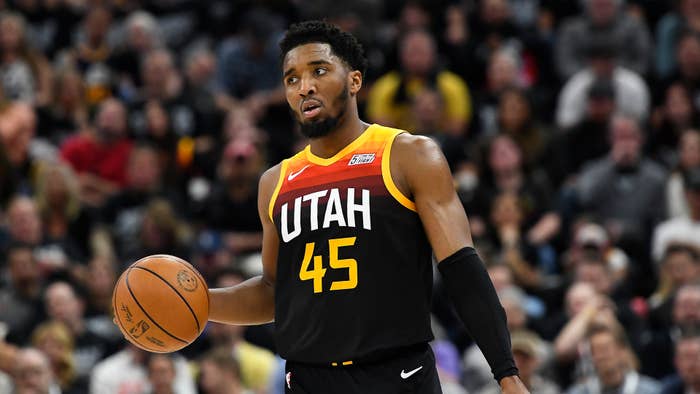 Three-time NBA All-Star Donovan Mitchell, who has been with the Utah Jazz since he was drafted in 2017, has been acquired by the Cleveland Cavaliers.
As first reported by ESPN's Adrian Wojnarowski, the Cavs will be sending Larri Markkanen, Ochai Agbaji, and Colin Sexton to the Jazz alongside three unprotected first-round picks, and two pick swaps. As part of the agreement, Sexton is expected to sign a $72 million, four-year guaranteed deal.
After the news was announced, Mitchell retweeted a comment from his new teammate Darius Garland to express his excitement.
The move has already provoked some reactions online, especially since many were under the assumption that Mitchell would likely be traded to the New York Knicks.
Mitchell was drafted by the Denver Nuggets in the 2017 NBA Draft, but was traded to the Utah Jazz ahead of the start of the season. He ended up signing a four-year rookie scale contract with the Jazz, and remained with the team until this year. During his time there, he made the NBA All-Rookie First Team in 2018 and was the NBA Slam Dunk Contest champion the same year. He was first made the All-Star lineup in 2020, and has been on the Western Conference team each year since.
Check out reactions to the trade below.