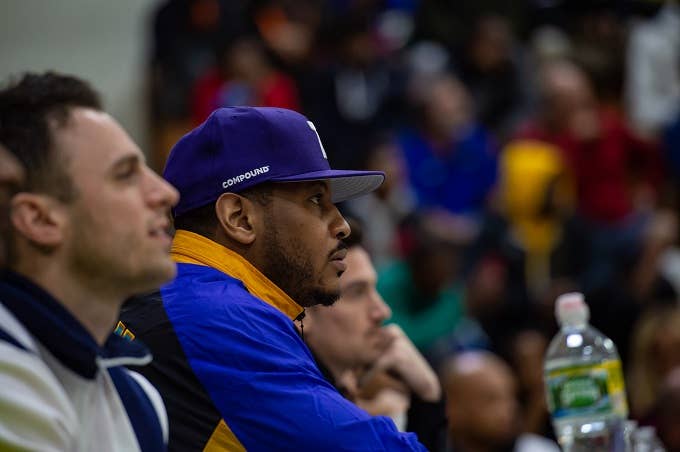 Carmelo Anthony really wants to return to playing basketball. The former All-Star was unceremoniously dumped by the Houston Rockets and has talked to anyone who will listen about his desperation to get back into the league. He won't be making his comeback bid with Team USA, however, as the team's managing director, Jerry Colangelo, said that he turned Anthony down.
Anthony is an all-time great in international play and holds many Team USA records. However, Colangelo thinks that the young and superstar-less team has room for an aging Anthony to mount his comeback.
"I love Carmelo," Colangelo said, according to Sports Illustrated. "He made a great contribution. He was a very good international player. But for where we are and what we're doing, that conceivably could have been a distraction. I understand why the request was made. He's trying to reestablish himself. I think that has to be done in the [NBA]."
Anthony said he's willing to humble himself and become a role player wherever he lands in a recent interview with First Take. Truly, Anthony feels like he still has basketball left to play.
"I've thought about this being my last year, but that was at the time I was really emotionally vulnerable," he told Stephen A. Smith. "Now, I feel like I can still play. I know that I can still play! My peers know that I can still play. I don't think it's about basketball anymore, I think it's about me as a person willing to accept certain roles on a basketball team. Am I willing to accept a certain role on a basketball team? Yes."
Unfortunately for Anthony, that role won't be found in international play.