Floyd Mayweather Bragged About How Rich He Is When Asked About #MeToo Movement
Seriously?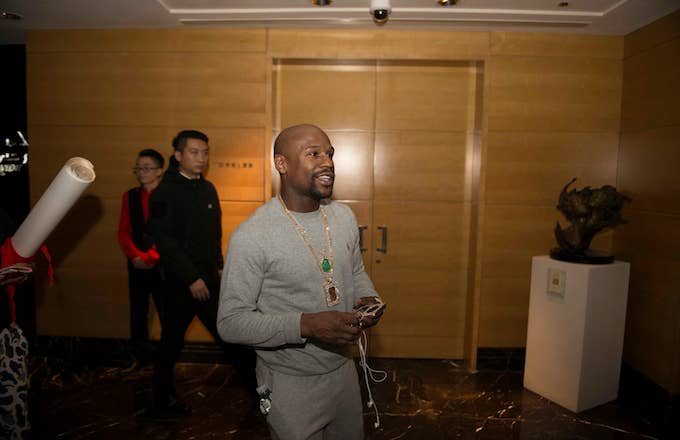 Getty
SHANGHAI, CHINA - DECEMBER 04: Former boxer Floyd Mayweather Jr. arrives at a hotel on December 4, 2017 in Shanghai, China. (Photo by VCG/VCG via Getty Images)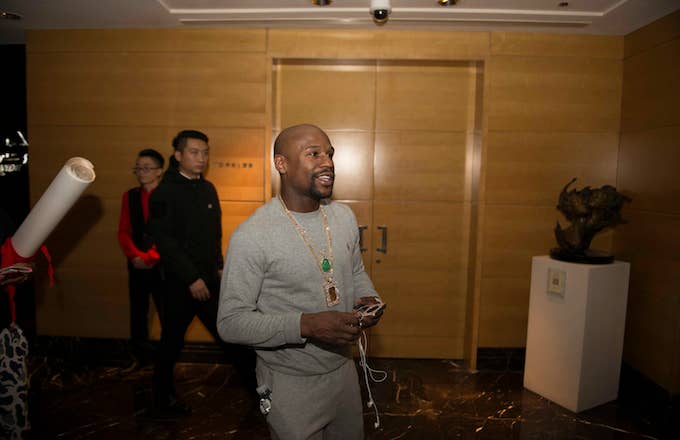 In a recent interview with Men's Health magazine, Floyd Mayweather cracked a few insensitive jokes at the expense of the #MeToo movement. When asked what he thought about it all, the boxer denied he knew of the movement's existence. Maybe he was thinking of Clipse's song "Mr. Me Too."
"When somebody is like, 'I got a Rolls Royce,' I be like 'me too,'" Mayweather said. "When somebody say they got a private jet, I say, 'Me too. I got two. Me too.'"
Mayweather is deservedly receiving backlash for his asinine comments, with many on Twitter pointing out that the semi-retired boxer is also a serial domestic abuser. Mayweather has been involved in multiple abuse cases. Perhaps he really didn't know about the movement, but it's more likely that he didn't really care to address a cause that works to shame his actions and the actions of men like him. "Well, I didn't know! My Me Too movement from the beginning was whenever somebody said what they have I'm like, "me too," Mayweather said.
When he finally got to the topic of sexual assault he had this illuminating nugget to offer: "I think that, you know, sexual harassment, I don't think it's cool at all."
You don't say, Floyd.