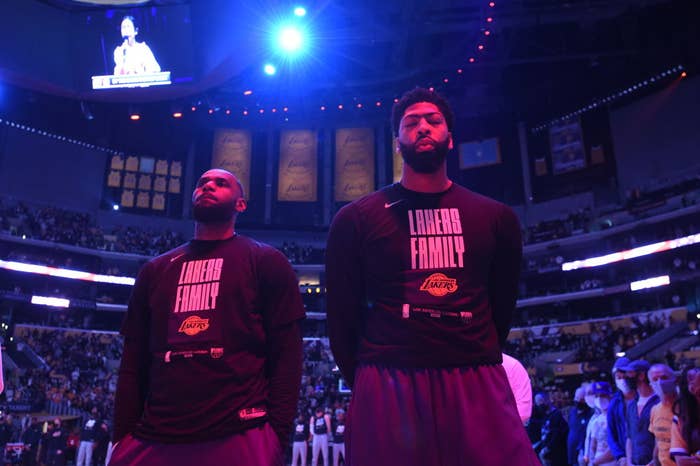 Age, the cliché goes, is only a number. But in basketball it kind of really matters.
That's why the Lakers, with all their free agency wheelings and dealings, are so fascinating and, frankly, polarizing. After completely revamping the roster following last season's first-round flameout, Los Angeles enters the 2021-22 campaign having added six new players 32 or older, an NBA offseason record, according to the Elias Sports Bureau. The names are flashy and the fit will be unique, but teams filled with grey beards, generally speaking, aren't built to last during a grueling 82-game season and a two-month march to the NBA Finals. The oldest team in NBA history, the 1997-98 Knicks with an average age of (31.76), only managed to win one game in the Eastern Conference semifinals. Then again, that team didn't have LeBron James on it. 
No squad in NBA history will start the season with a collective age older than these new-look Lakers (31.83, courtesy of Elias) and no team will have higher expectations (other than Brooklyn) after LA added Russell Westbrook, Wayne Ellington, Dwight Howard, Trevor Ariza, Kent Bazemore, and Carmelo Anthony, to name but a few of the new additions. Lakers fans better hope that James (who turns 37 in December) and Anthony, his banana boat buddy, can find the fountain of youth in a bottle of their favorite red wine because conventional wisdom says you can't win it all with a roster that ancient.
"I like when people talk about the age," Anthony told reporters earlier this week. "I think it gives a better story. I think people forget, at the end of the day, it's about basketball. You got to know how to play basketball. You got to have that experience. I think that's what we bring at this point and time. Our talent, our skill, but also our experience."
Talent, skill, and experience are important—the Lakers will have plenty of it. But health and availability are obviously no joke and the Lakers will serve as a fascinating experiment next season, all the while being heavy, heavy favorites to reach the NBA Finals out of the West.
One day after we ranked the Eastern Conference Nos. 1-15 post-free agency, it's time to order the other side. Not surprisingly, the new-look Lakers sit atop the conference thanks to its new big three and bevy of grizzled vets. But with notable injuries and heralded returns scattered amongst the rosters of the West's other serious contenders, here's our stab at ranking the conference a couple of months before the season starts.
1.
Lakers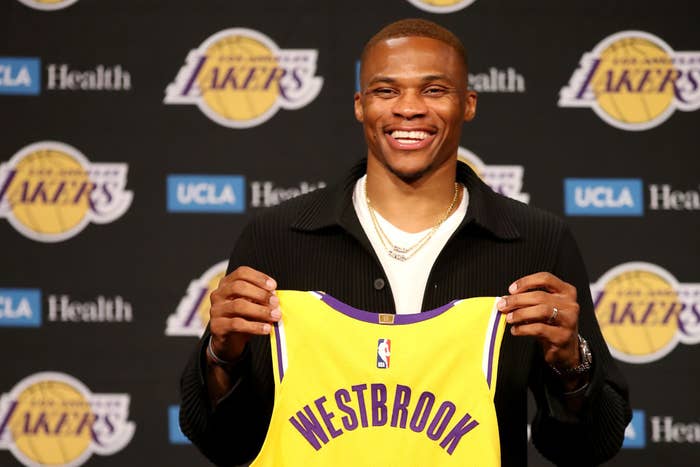 2020-21 Record: 42-30, 7th in West

Key Additions: Acquired Russell Westbrook, signed Wayne Ellington, Carmelo Anthony, Kendrick Nunn, Malik Monk, and Dwight Howard
I'm in the minority of NBA observers since I didn't like what the Lakers did in free agency, completely revamping the roster with olds, including the blockbuster trade for Russell Westbrook that will undoubtedly make the Lakers better in the regular season. The playoffs, on the other hand, could be a different story. Yes, LA did add shooters and some reliable veterans to help its new big three of LeBron James, Anthony Davis, and Westbrook meet expectations—which is an NBA title or bust. I just wonder about some of the fits, if the Lakers really have enough reliable threats from three, and whether this roster will hold up over the grind of 82 games plus the postseason.
2.
Suns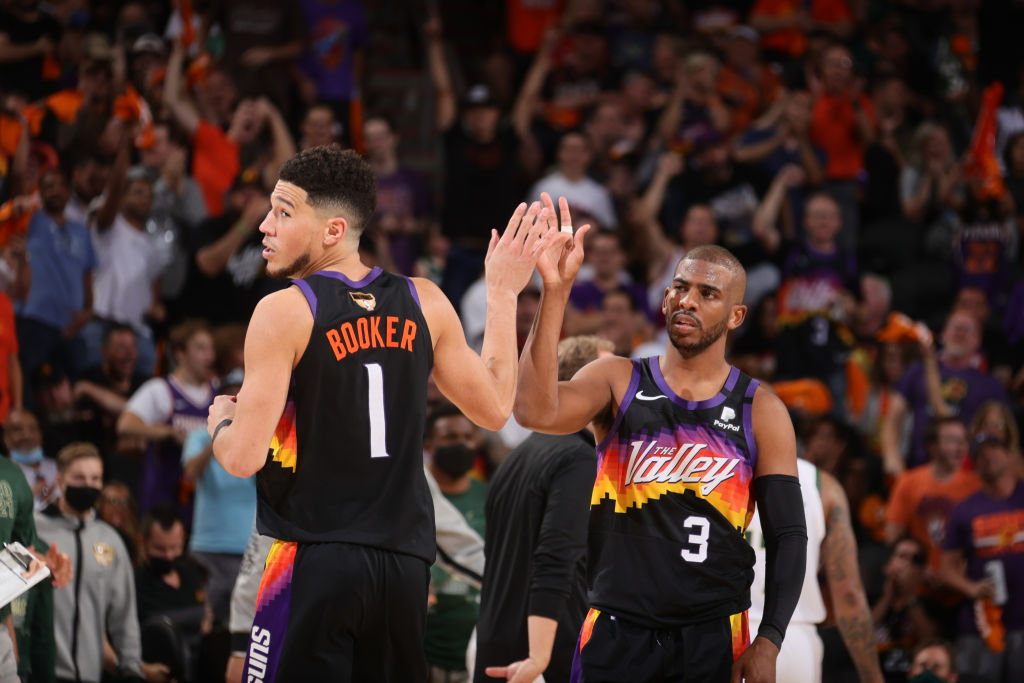 2020-21 Record: 51-21, 2nd in West

Key Additions: Signed JaVale McGee
Re-signed Chris Paul. Re-signed Cameron Payne. The Suns took care of their two most important free agents, plus added JaVale McGee for depth behind Deandre Ayton. This roster will look almost the same as last season's and that's absolutely not a bad thing since continuity propelled the Suns to heights the franchise hadn't experienced in almost 30 years. Between Paul, Ayton, and Devin Booker, Phoenix arguably has three of the top 35 players in the league and that will allow the Suns to once again to make another serious run at a second-straight Finals.
3.
Jazz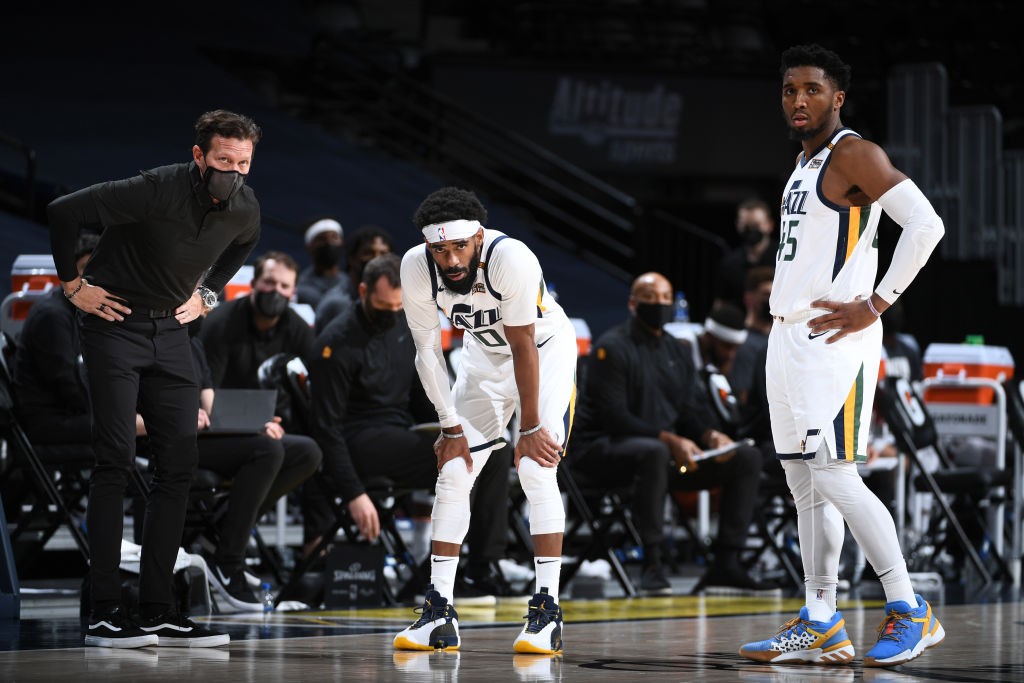 2020-21 Record: 52-20, 1st in West

Key Additions: Signed Rudy Gay, drafted Jared Butler
Expect the Jazz to rack up plenty of regular season wins since this team will look very similar to last year's version that ran out to the best record in the NBA. Re-signing Mike Conley Jr. was priority No. 1 and Utah took care of that quickly in free agency. Now can he stay healthy? Same goes for Donovan Mitchell. The two-time All-Star only played in 53 games last season and was compromised in the playoffs. Rudy Gay's a nice addition since the Jazz needed depth at forward.
4.
Warriors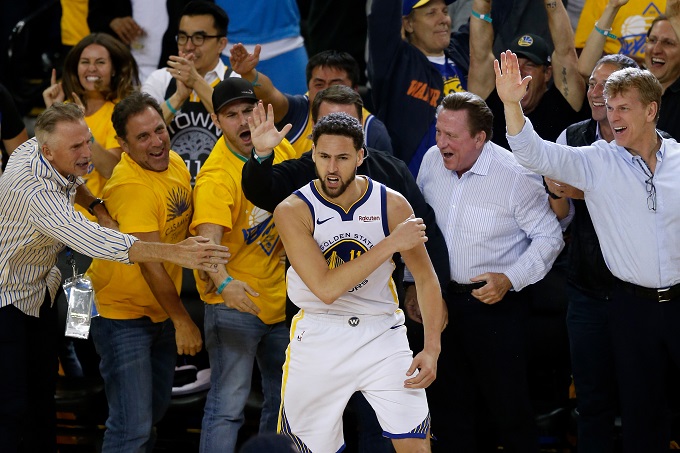 5.
Nuggets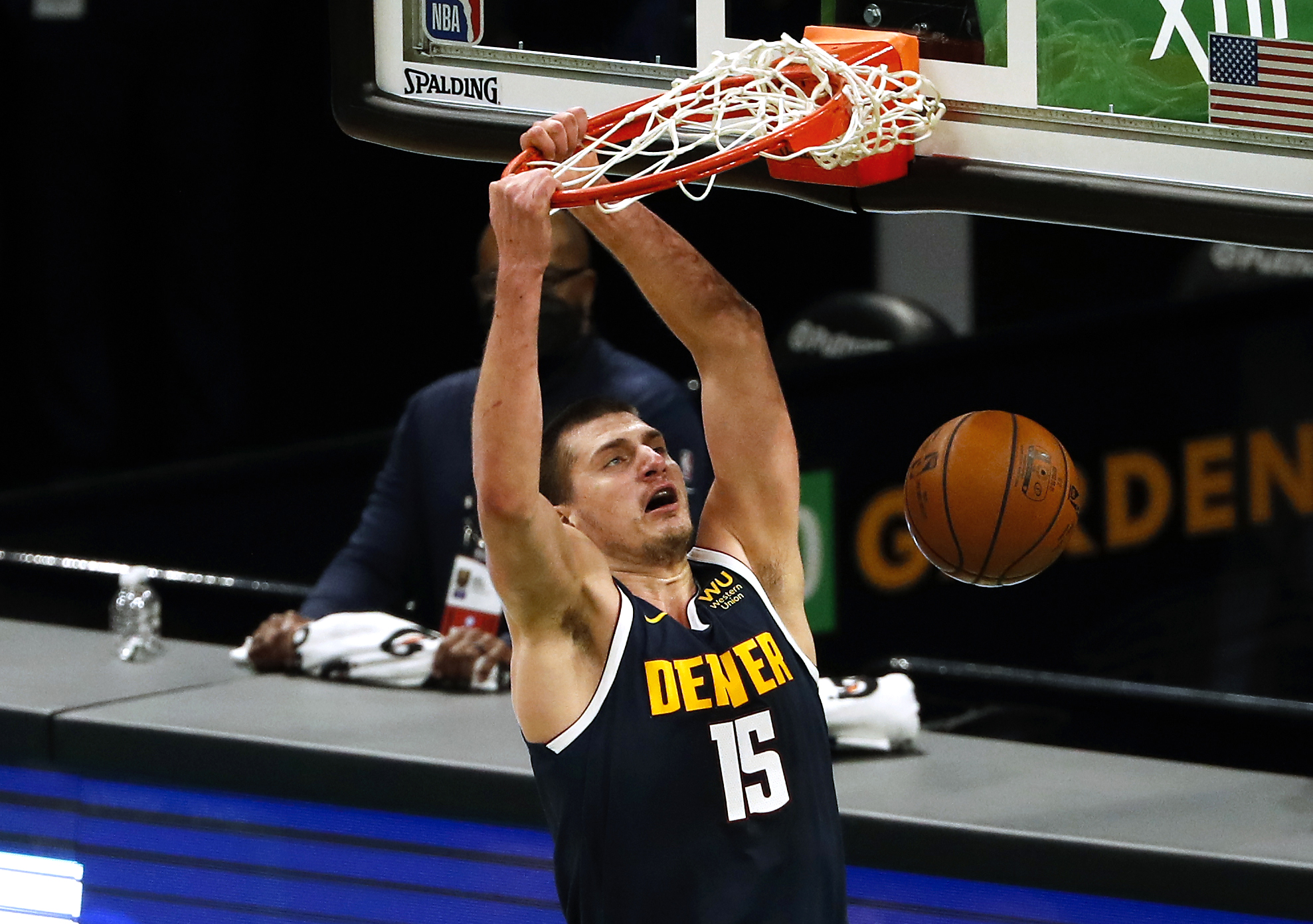 6.
Clippers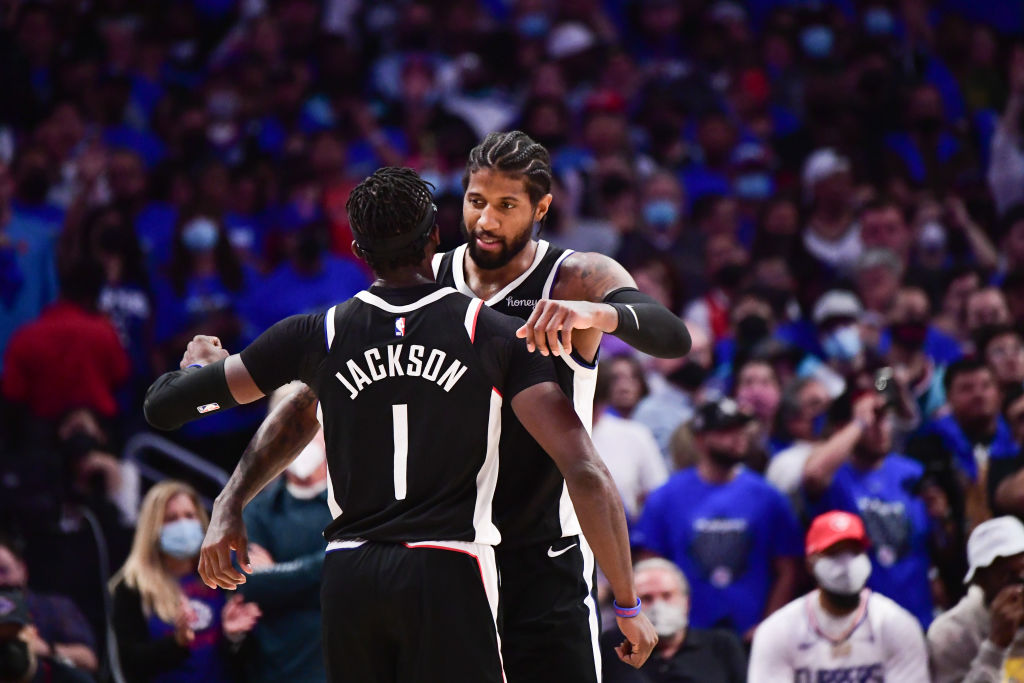 2020-21 Record: 47-25, 4th in West

Key Additions: Drafted Keon Johnson, signed Justise Winslow
The Clippers couldn't do anything noteworthy in free agency given their cap restrictions other than re-sign Reggie Jackson, Nicolas Batum, and, most fortuitously, Kawhi Leonard (still waiting on terms of the deal, however). Since the Klaw's going to most likely miss the 2021-22 season rehabbing that torn ACL, expecting LA to duplicate last year's fourth-place finish isn't fair. But the Clippers showed in the Western Conference finals that this squad can compete even when it doesn't have its best player. LA's roster continuity should help it in its quest to avoid the Play-In Tournament. Plus Paul George and Reggie Jackson should make for a potent enough scoring duo.
7.
Blazers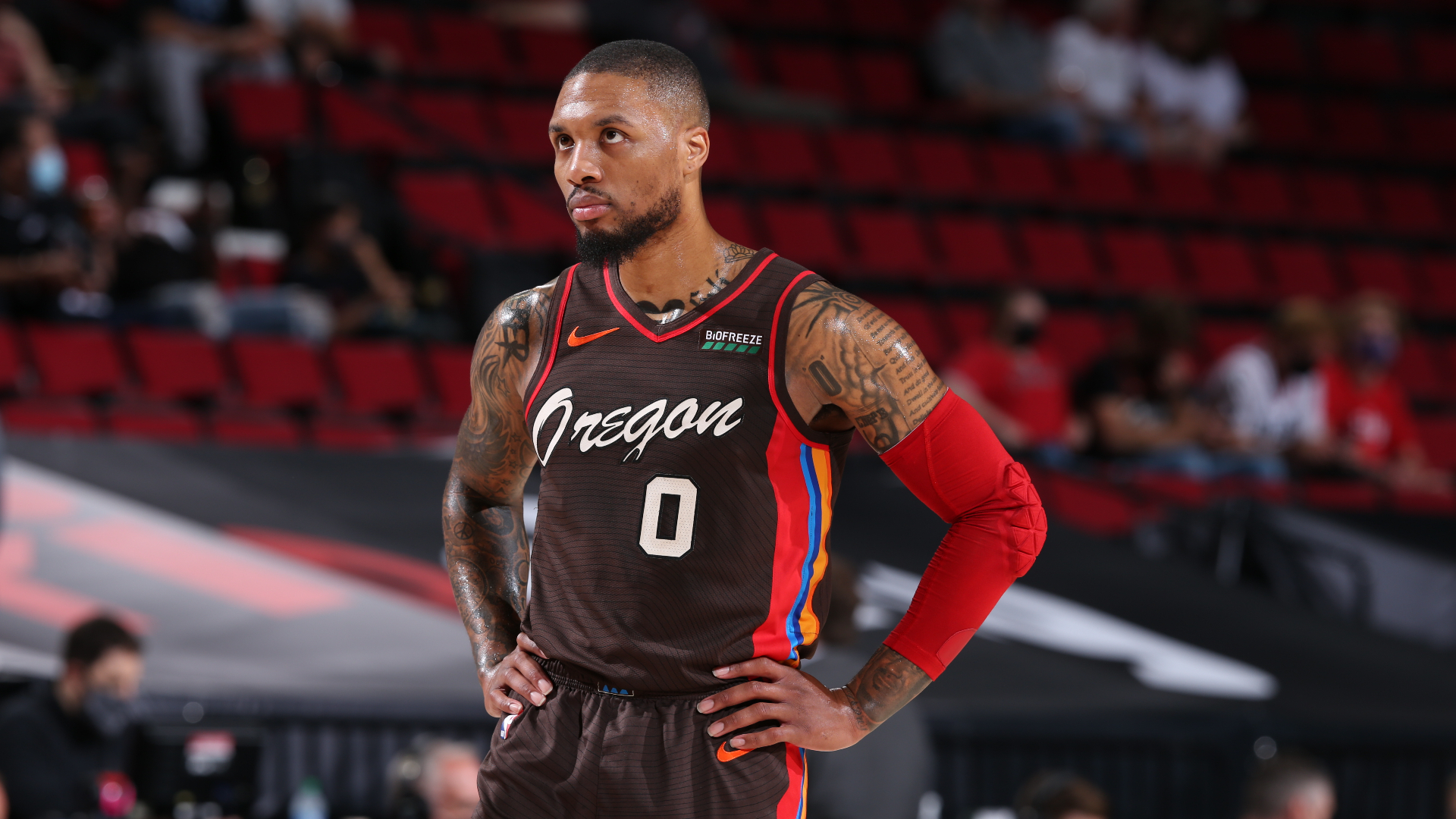 8.
Mavericks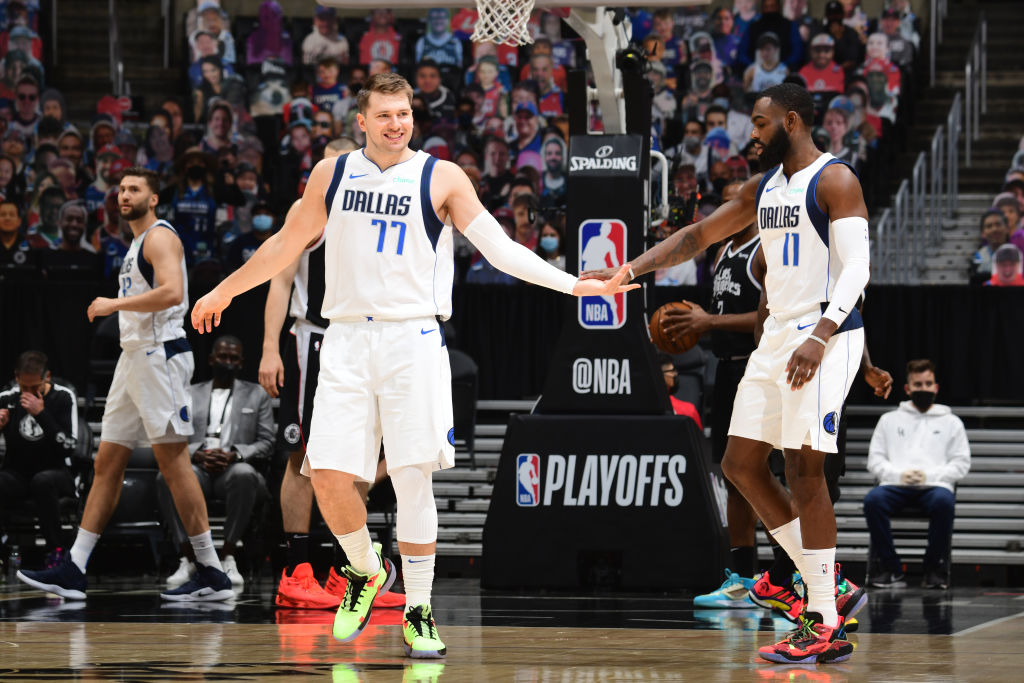 9.
Grizzlies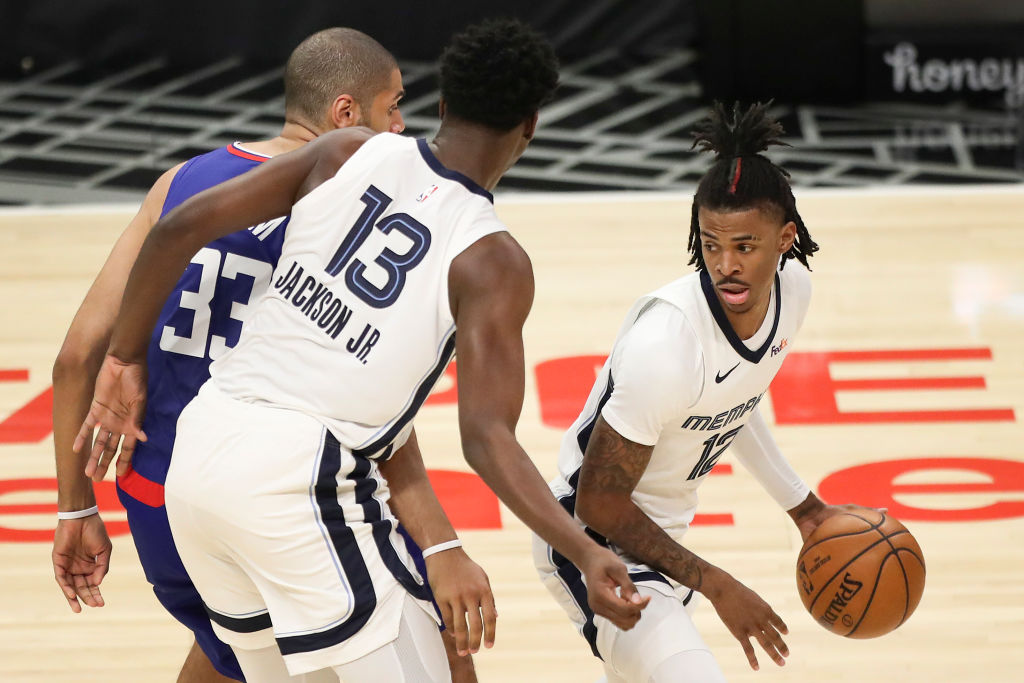 10.
Pelicans
11.
Kings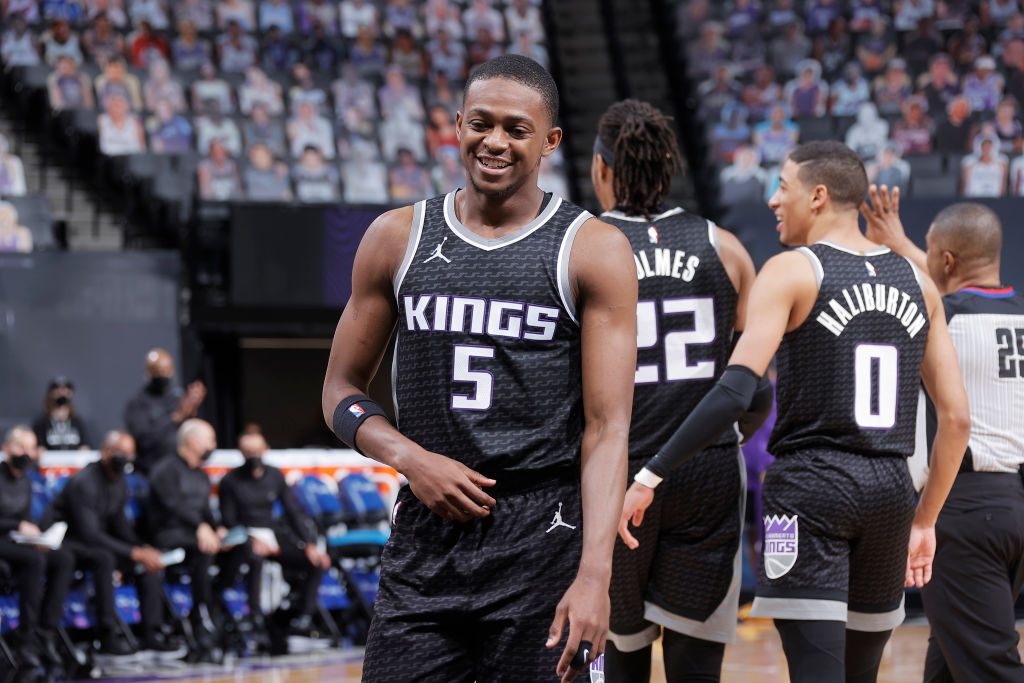 12.
Timberwolves
13.
Spurs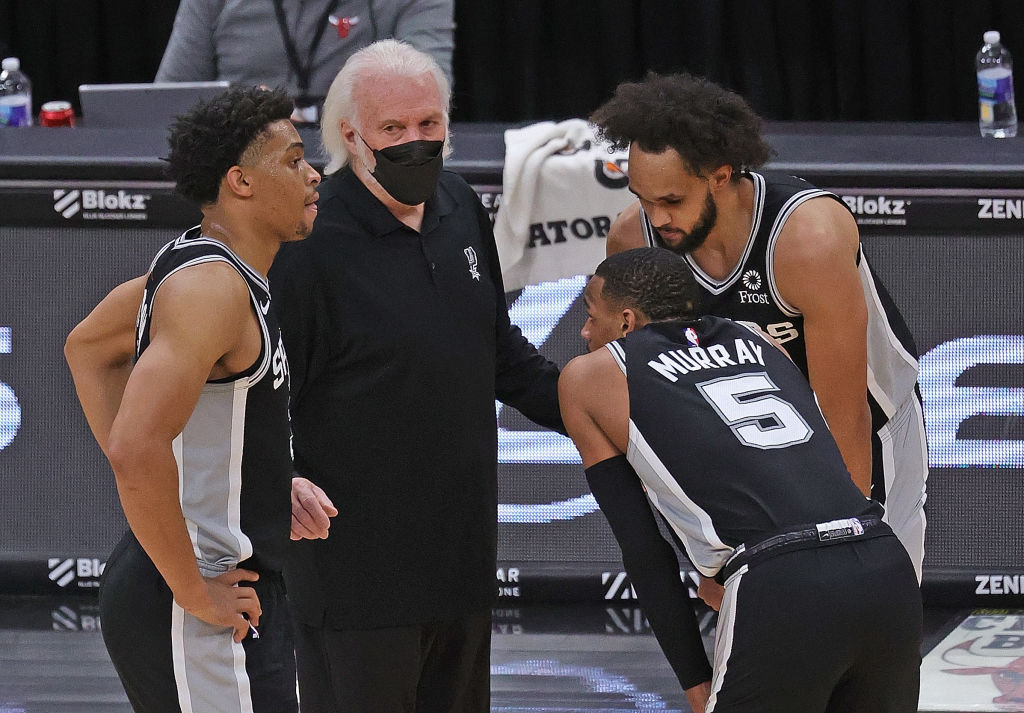 14.
Rockets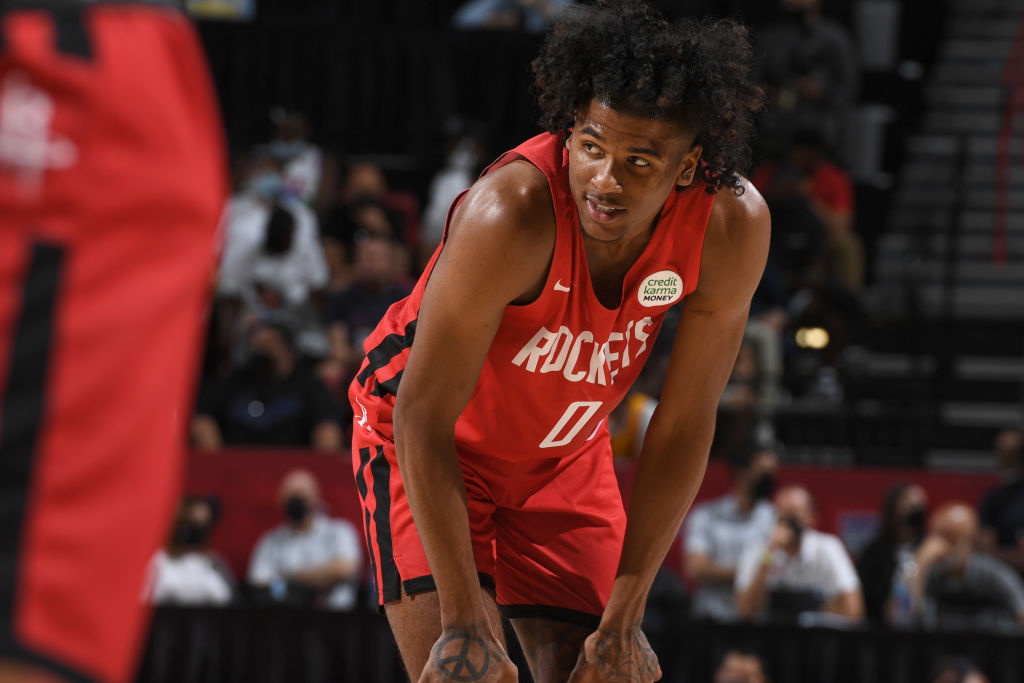 2020-21 Record: 17-55, 15th in West

Key Additions: Drafted Jalen Green, Alperen Sengun, Usman Garuba
The Rockets' rebuild is looking significantly better in Year 2 after Houston's haul in the draft. Besides Jalen Green, the Rockets were lucky to grab two highly rated big men as late as they did. Regardless, it's going to be another season of endless Ls for John Wall and company.
15.
Thunder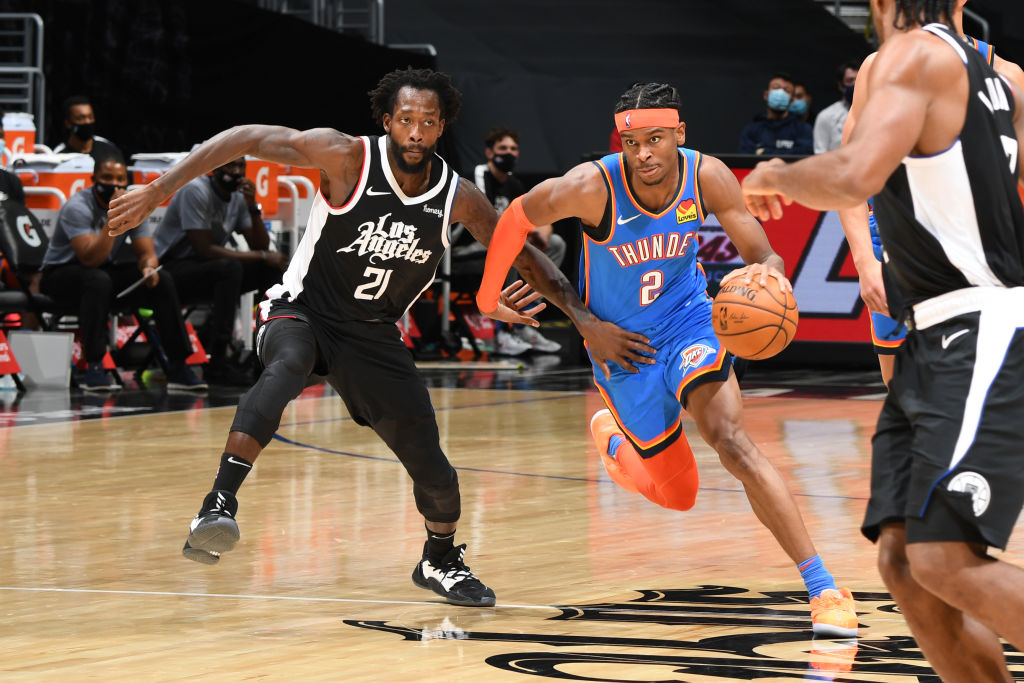 2020-21 Record: 22-50, 14th in West

Key Additions: Drafted Josh Giddey
Good for Shai Gilgeous-Alexander that ultra-talented point guard got paid via an extension (five years, $172 million). But he's playing on a roster, littered with guys with limited NBA experience, which will be lucky to sniff 22 wins.