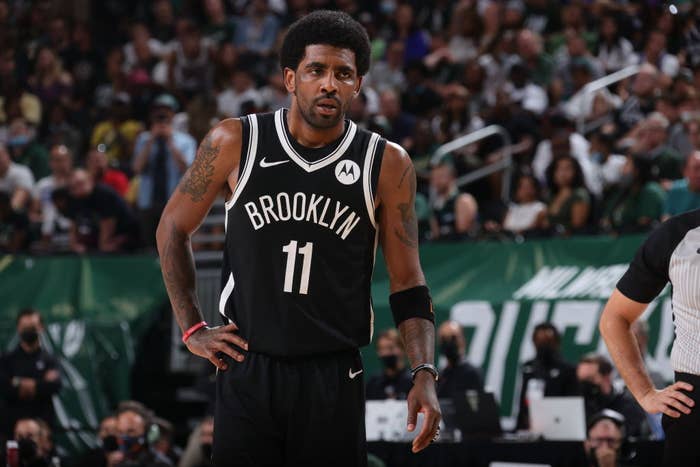 When do the games actually start to matter? 
The answer to that question, of course, is Tuesday. That's when the NBA regular-season mercifully tips, but I ask that up top because all the news emanating out of the Association during training camp and preseason the past few weeks has been Ben Simmons or Kyrie Irving related. And I've been exhausted by all of it. Yet only the whimsical Nets guard could knock Simmons-specific news down a peg—or five—after Brooklyn took the bold move Tuesday of telling its superstar to go home until he's eligible to play home games. 
Irving—despite pleading that he's not an anti-vaxxer and that he's just standing up for what he believes in and wants to be a voice for the voiceless—sounds like he's not going to take the vaccine anytime soon after he went on IG Live Wednesday and spewed a whole bunch of nothing. Seriously, listen to what he said and if you can make sense of it you deserve a Pulitzer. 
Until he decides to comply with the New York City mandate that he needs to be vaccinated in order to enter Barclays Center—like all his Nets teammates, coaches, and other staff have—he's not allowed to be around the team, a move that was made by Nets' general manager Sean Marks and franchise owner Joe Tsai. They should be applauded and praised for telling Irving to get lost until he's eligible to play because double-standards shouldn't be tolerated when there's a pandemic still going on and—on a slightly less serious level—the Nets are trying to win a championship and having a guy only half committed to the cause is a waste of everyone's time.  
It looks like Irving's standing firm and not budging on his no vaccine stance and that means everyone's going to speculate that Brooklyn could look to get rid of its problem child. Our pal from The Athletic, Shams Charania, who has been breaking a ton of the Irving news this week, told The Glue Guys podcast:"As far as teams being interested, I mean there's definitely already teams that would have a level of interest."
Noted. But let's also remember that a "level" of interest is different from a "keen" interest. Or "significant" interest. Or "heightened" interest. Or "fevered" interest. Christ, I have a level of interest in what it feels like to stand on top of the world, but I've read enough books about Mount Everest to know there's no fucking way I'm going anywhere near that place. 
Nets general manager Sean Marks was asked about the possibility of exploring trades for Irving on Tuesday and offered as much enlightenment as you could reasonably expect into the team's thinking given the crazy circumstances. 
"I don't know that I want to address the hypotheticals of what may happen in the future here," Marks said. "I think this is pretty raw, pretty fresh. I think we've got to let the dust settle. The hope is that we have Kyrie back. We'll welcome him back with open arms under a different set of circumstances. So we need to wait and see how that transpires."
Frankly, I have no idea why teams would give up any serious assets for Irving. We'll touch on the offensive genius's contractual situation shortly that factors into trade speculation—as it always does in the NBA. But just based on his erratic behavior in Cleveland, Boston, and now Brooklyn, why would anyone want to take on the headache that is Irving whose commitment to basketball appears suspect at best?  
Since you guys can't get enough wild and unsubstantiated trade speculation content, let's break down Irving's value and identify a few spots that—from an extremely elementary perspective and not based on serious leads or intel—could make for a landing spot. 
Know that there is no indication right now that the Nets are actively shopping Irving. No legitimate offers, or targets, have been leaked by any of your favorite insiders—in fact, many have clearly stated that trading Irving feels like an impossibility heading into the start of the season. It's a widely shared opinion of league observers and insiders that there isn't a market for Irving. So with all that in mind, a la George Costanza, if you wanna get nuts, let's get nuts.
What Will He Bring Back?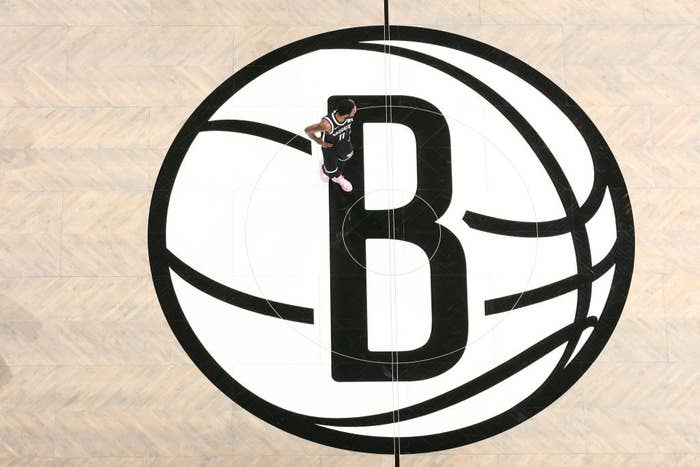 Where Could He Land?