Hornets' Miles Bridges Charged With Felony Domestic Violence and Child Abuse
Hornets forward Miles Bridges has been formally charged with one felony count of injuring a child's parent and two felony counts of child abuse.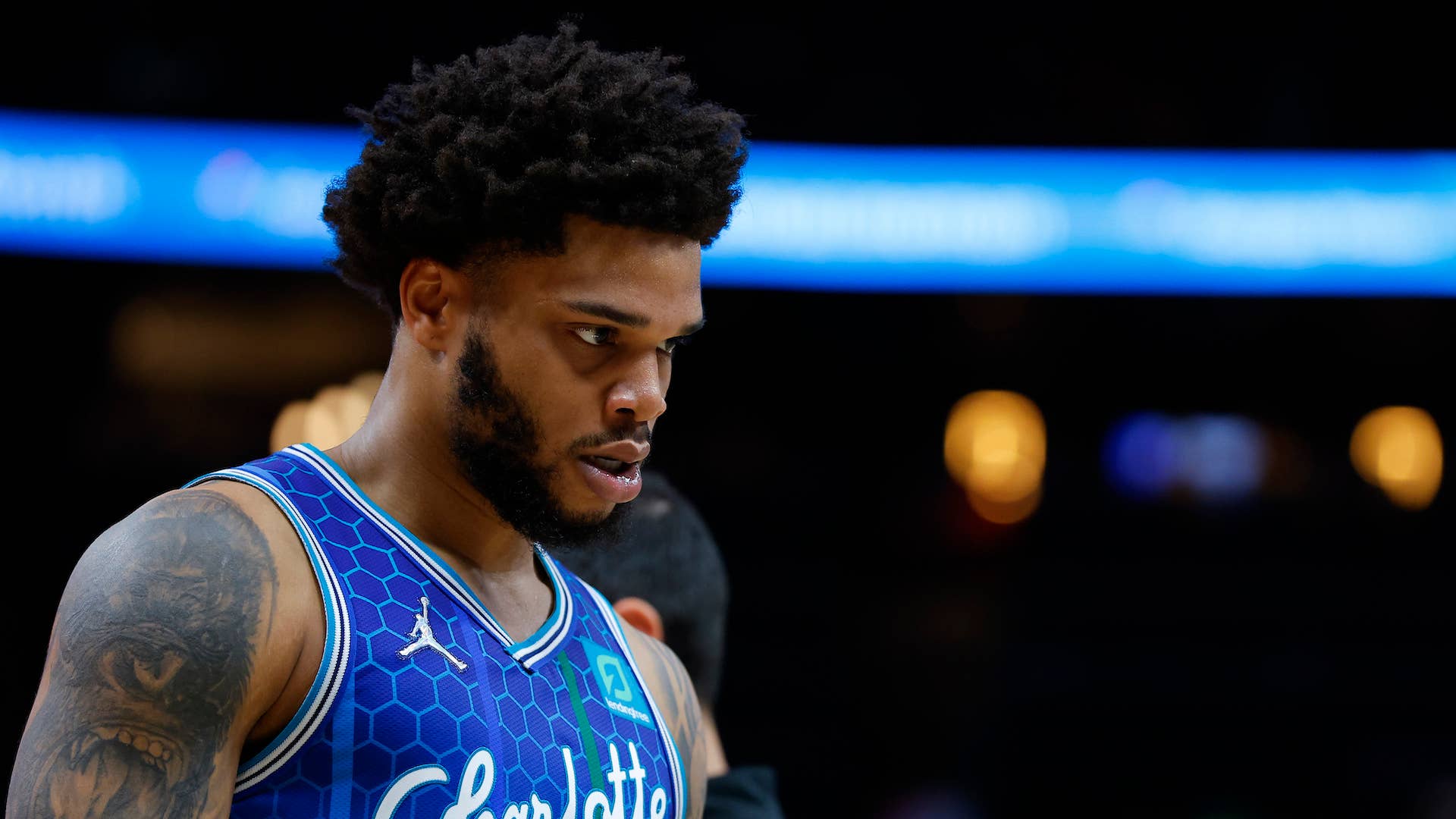 Getty
ATLANTA, GA - APRIL 13: Miles Bridges #0 of the Charlotte Hornets reacts during the second half against the Atlanta Hawks at State Farm Arena on April 13, 2022 in Atlanta, Georgia. NOTE TO USER: User expressly acknowledges and agrees that, by downloading and or using this photograph, User is consenting to the terms and conditions of the Getty Images License Agreement. (Photo by Todd Kirkland/Getty Images)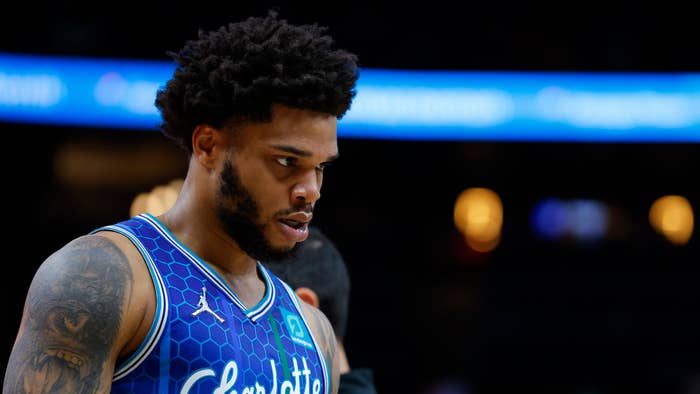 24-year-old Hornets restricted free agent Miles Bridges has been formally charged with "one felony count of injuring a child's parent and two felony counts of child abuse under circumstances or conditions likely to cause great bodily injury or death," the L.A. County District Attorney's Office said on Tuesday.
"Domestic violence creates physical, mental and emotional trauma that has a lasting impact on survivors," Los Angeles District Attorney Gascón said in a statement. "Children who witness family violence are especially vulnerable and the impact on them is immeasurable. Mr. Bridges will be held accountable for his actions and our Bureau of Victim Services will support the survivors through this difficult process."
Bridges is scheduled to be arraigned on Wednesday. 
The Hornets star was arrested in June and released after posting bond. Following his arrest, the Charlotte Hornets said that the organization was "in the process of gathering additional information."
In a post made to social media, Mychelle Johnson shared photos of injuries she claimed that Bridges caused. 
"I hate that it has come to this but I can't be silent anymore. I've allowed someone to destroy my home, abuse me in every way possible and traumatize our kids for life," Johnson wrote in the post, which has since been deleted. "I have nothing to prove to the world, but I won't allow anyone who could do something so horrible to have no remorse and paint a picture of something I'm not. I won't allow the people around him to continue to silence me and continue to lie to protect this person."
Johnson and Bridges share two children together.