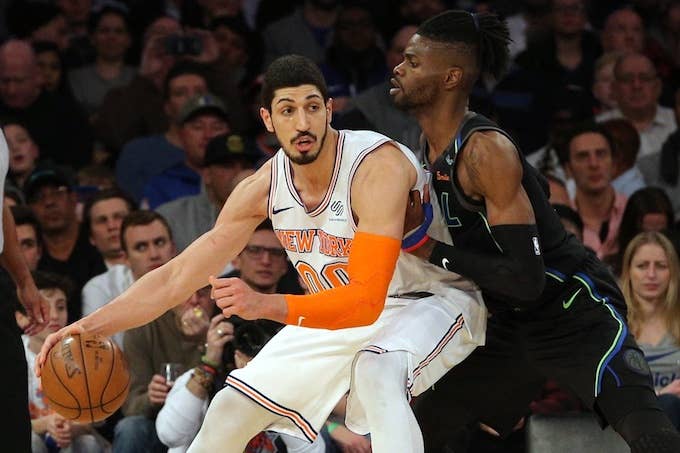 Russell Westbrook and Enes Kanter were teammates in Oklahoma City for 1.5 seasons, and during that time Kanter marveled at Russ' unmatched competitiveness. Just how competitive is Westbrook? Once, he chastised Kanter for merely saying "hi" to an unidentified Golden State Warriors player.
Kanter shared that story during an appearance on The Herd with Colin Cowherd.
Kanter learned his lesson—he knew not to say hi to a rival again.
"I was on the bench sitting down, and I had been in the league for seven years now, and some of the players come and say hi to me, and I was scared to even look at them 'cause if Westbrook catches me saying hi to them, he's going to cuss at me," Kanter said.
Westbrook's competitiveness didn't cause any problems with Kanter, though. Kanter raved about the 2016-17 MVP.
"I love Westbrook," Kanter said. "I actually texted him today...he is maybe the best teammate—I'm not talking about player, I'm talking about teammate—I've ever played with."
Oklahoma City traded Kanter, Doug McDermott, and a 2018 second-round pick to the Knicks for Carmelo Anthony in Sep. 2017. After one season, the Thunder parted ways with Melo. Kanter has one year left on his deal with the Knicks.