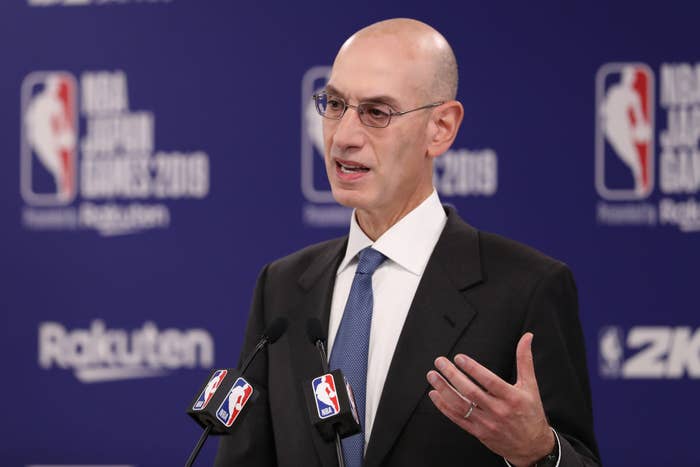 When it comes to international expansion, the NBA has been far ahead of its domestic rivals for years. Ever since David Stern took the reins as commissioner in 1984, the league has focused on eclipsing the boundaries of the United States, with a specific emphasis placed on China. 
Given all the potential consumers and revenue, the world's most populous country has been at the center of the league's expansion strategy.
Through TV deals hearkening back to the heyday of Lakers-Celtics, a collaborative relationship with the Chinese Basketball Association, yearly preseason games, and—of course—the arrival of Yao Ming in the league in 2002, the NBA has succeeded in capturing the attention of Chinese sports fans.
Basketball is now the most popular sport among Chinese youth and the NBA is the country's most popular sports league. Shortly before becoming Chinese president in 2012, Xi Jinping caught a Lakers game and cheered on Kobe in Los Angeles. Floor seats for Thursday night's Lakers-Nets preseason game in Shanghai were recently being sold for upward of $2,500. Some of the league's former and current stars—like Kobe Bryant and James Harden—have become heroes to the passionate Chinese hoops fans.
It's an understatement to say the NBA is big in China.
However, the strength of that robust relationship is in peril this fall. There is big money—we're talking billions with a B—on the line for the NBA. And, in an interesting twist, the league that was most beloved in China, given its history with Yao, is at the center of the tumult.
The issue now dominating the sports news cycle originated when Houston general manager Daryl Morey and the Rockets arrived in Hong Kong on Friday for their preseason series with the Raptors, the first game of which took place Wednesday in Tokyo. Shortly after they touched down in Asia, the analytically minded GM—who has friends in the area—expressed his support on Twitter for Hong Kong protestors and their resistance against the Chinese government (more on that situation in a bit).
Morey seemingly believed he was just advocating for civil rights—as a guy who works for a league that touts political free speech as one of its core values, nonetheless. He probably thought this was more of a sure thing than The Beard drilling an open three. Morey had no idea what would ensue.
Since his tweet taking the side of the protestors, everything has spiraled, with the executive apologizing, numerous business relationships falling apart, and the league's relationship with China suddenly looking shaky. He may have had no idea what he was doing, but the outspoken GM seems to have placed the league, and his team, in an impossible position. The NBA is now trying to appease its Chinese fans while staying true to its ideology, and it's unclear whether both goals can be accomplished (more on that, too, in a bit).
Given the drama, we thought this would be an opportune moment to recap how the NBA has gotten into hot water with a country and market it values so highly. 
2019: Political Tension in China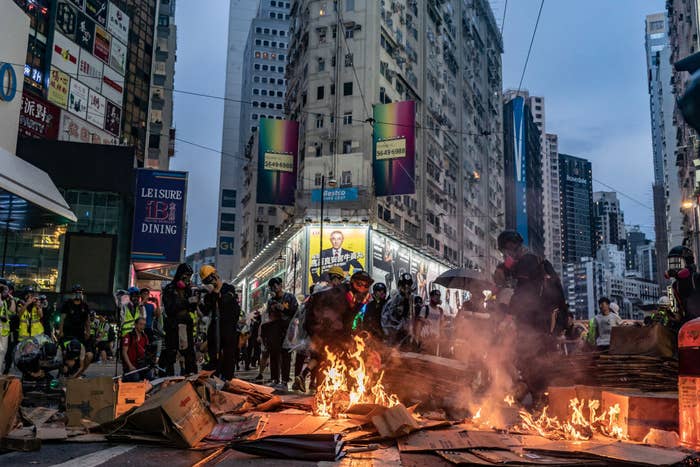 Friday, Oct. 4, 2019: Morey's Tweet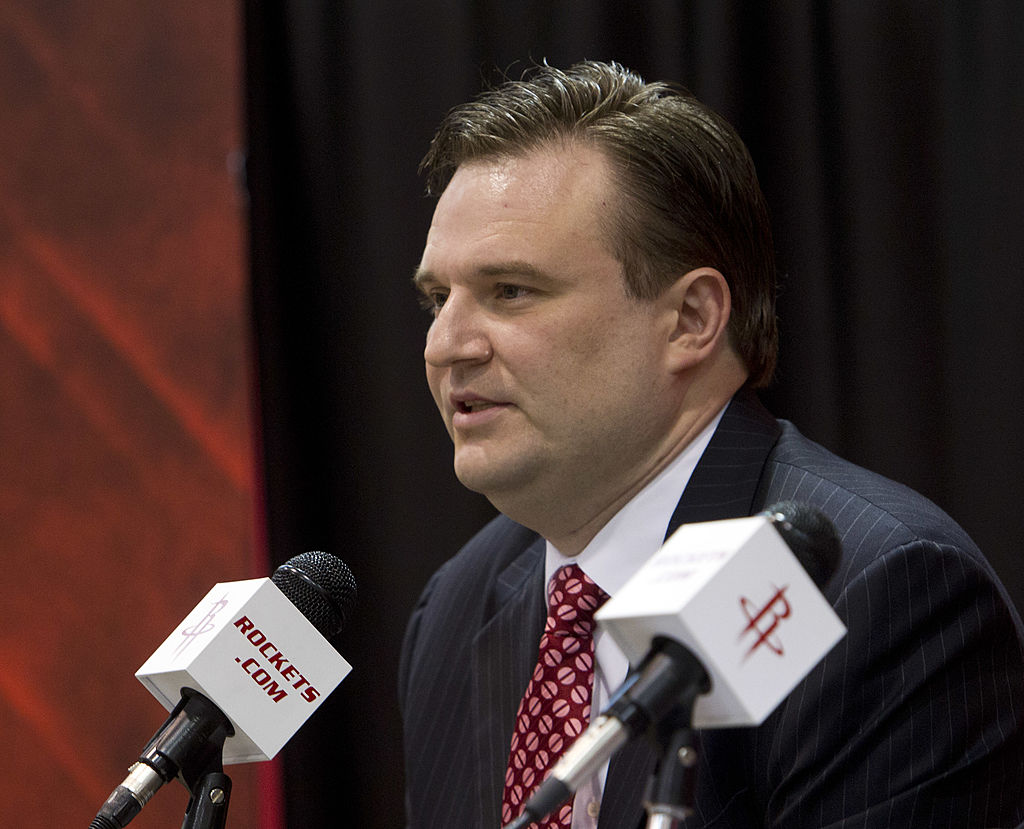 Friday night, Morey posted a photo bearing the words "Fight for Freedom, Stand with Hong Kong." Given the strong emotions involved in the China-Hong Kong dispute, the tweet sparked outrage. Morey has received copious hate tweets and death threats. Later that night, the Rockets organization—including owner Tilman Fertitta—tried to distance itself from Morey's tweet, basically saying, "Hey, we have no idea why this guy said that; we had nothing to do with it, so don't blame us."
Saturday, Oct. 5, 2019: The Fallout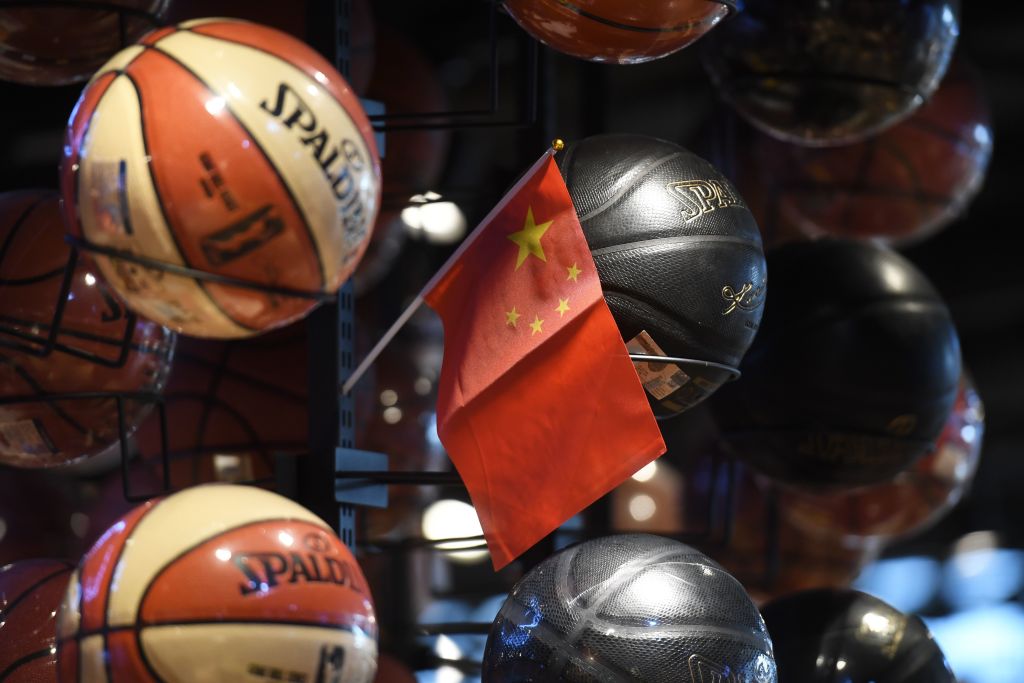 Sunday, Oct. 6, 2019: Morey Apologizes
Morey, rapidly made aware that he had stirred up a storm, deleted his tweet in mere minutes. But, in this day of screenshots and rapid news-sharing, his post wasn't going to just disappear.
On Sunday, after he'd had "a lot of opportunity since that tweet to hear and consider other perspectives," Morey issued a two-part apology on—where else?—Twitter (which, ironically, is banned in China).



1/ I did not intend my tweet to cause any offense to Rockets fans and friends of mine in China. I was merely voicing one thought, based on one interpretation, of one complicated event. I have had a lot of opportunity since that tweet to hear and consider other perspectives.


— Daryl Morey (@dmorey) October 7, 2019



2/ I have always appreciated the significant support our Chinese fans and sponsors have provided and I would hope that those who are upset will know that offending or misunderstanding them was not my intention. My tweets are my own and in no way represent the Rockets or the NBA.


— Daryl Morey (@dmorey) October 7, 2019
Everyone who's anyone in the NBA and CBA weighed in on the controversy over the weekend. It was rare to find someone fully on Morey's side. Here are two of the responses that garnered significant attention...
Yao Ming, now commissioner of the Chinese Basketball Association: "We are deeply shocked by the erroneous comments on Hong Kong made by Mr. Daryl Morey, general manager of the Houston Rockets. We have lodged representations and expressed strong dissatisfaction with the Houston Rockets, and urged the latter to correct the error and take immediate concrete measures to eliminate the adverse impact. At the moment, ending violence and chaos and restoring order has become the widest common consensus and the strongest appeal of all social sectors in Hong Kong. Anybody with a conscience would support the efforts made by the Hong Kong Special Administrative Region to safeguard Hong Kong's social stability."
Joe Tsai, owner of the Brooklyn Nets: "By now I hope you can begin to understand why the Daryl Morey tweet is so damaging to the relationship with our fans in China. I don't know Daryl personally. I am sure he is a fine NBA general manager, and I will take at face value his subsequent apology that he was not as well informed as he should have been. But the hurt that this incident has caused will take a long time to repair."
Oct. 7, 2019: Silver Clarifies the NBA's Stance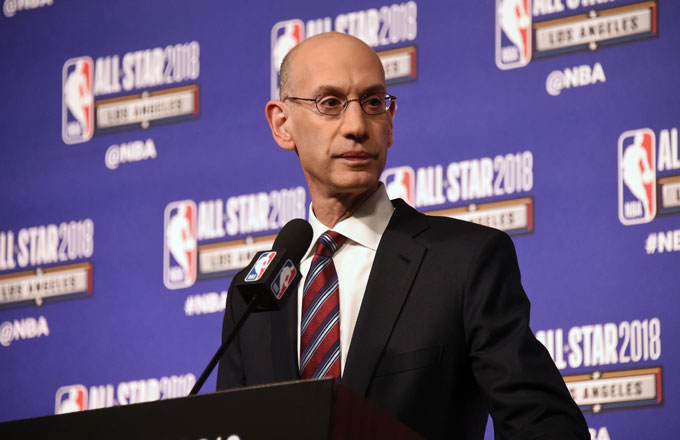 NBA commissioner Adam Silver issued a statement on Monday and seemingly tried to appease everybody. The widely revered commissioner expressed support for Morey's right to free speech—"the NBA will not put itself in a position of regulating what players, employees and team owners say or will not say on these issues"—while at the same time demonstrating the league's love for China.



Adam Silver has released statement on league's relationship status with China, reading in part: "The NBA will not put itself in a position of regulating what players, employees and team owners say or will not say on these issues. We simply could not operate that way." pic.twitter.com/A43BOAdG57


— Shams Charania (@ShamsCharania) October 8, 2019
CCTV, for one, was not satisfied. "We believe any remarks that challenge national sovereignty and social stability do not belong to the category of free speech," the broadcast network said in a statement.
Oct. 14, 2019: LeBron James Calls Out Morey's Tweet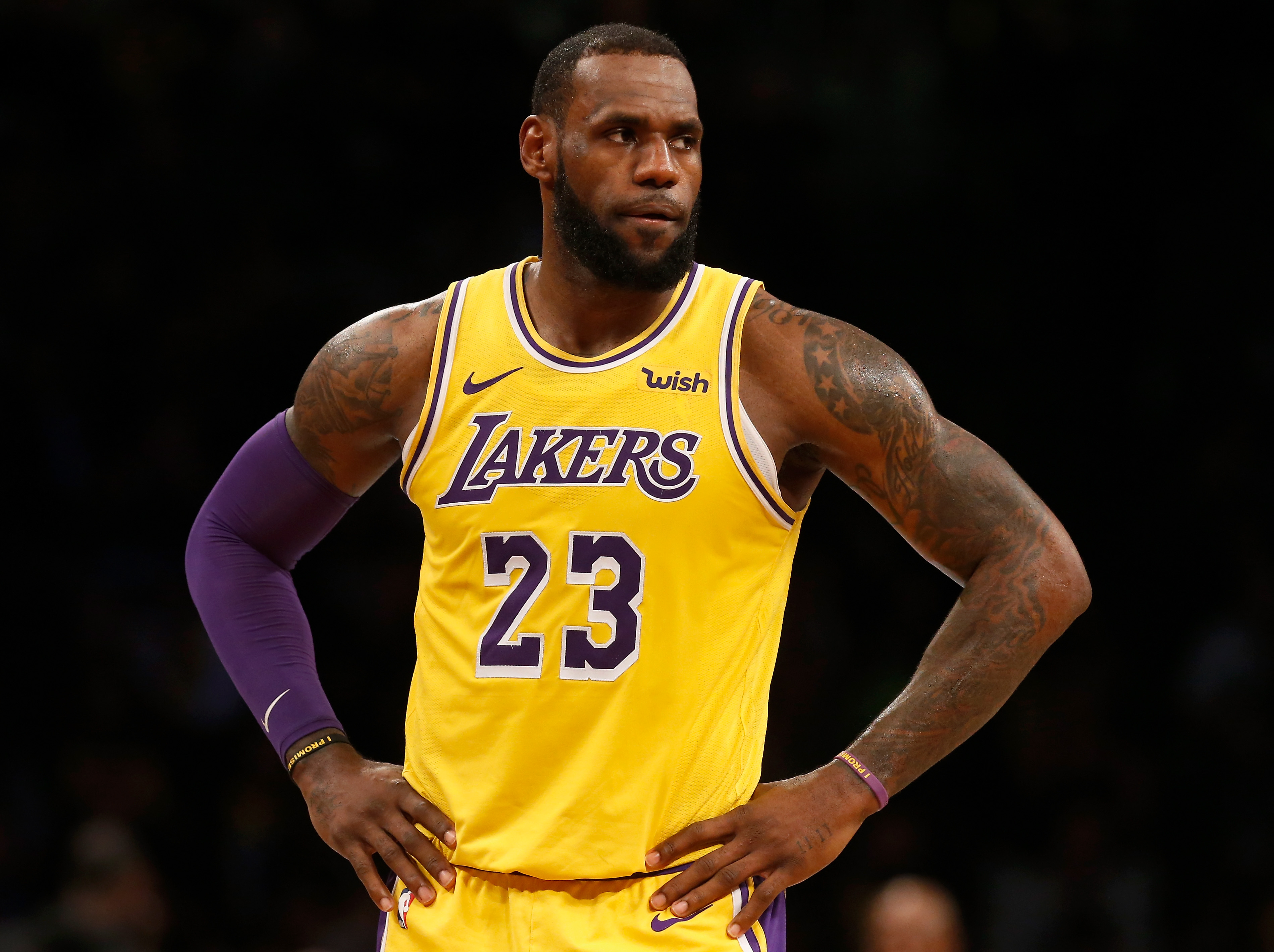 Just as the NBA and China situation had begun to die down, LeBron James met with the media to call out Daryl Morey's tweet and how the Rockets GM went about speaking on the matter. "I believe he wasn't educated on the situation at hand and he spoke." Many were waiting to hear LeBron's comments on the matter, but nobody really expected James to take a hard stance on this side of the situation.
LeBron's comments come after a report surfaced on Monday that stated that James reportedly thought it was unfair that the players had to answer questions about China before the league does. Whatever the case, James didn't hold back in his comments, which you can view in full below. 
What's ahead?