Dustin Martin Has Nothing Left to Prove
Dustin Martin speaks to Complex AU about finding comfort in chaos.
If there's one thing sports media loves more than a rowdy bad boy it's a quiet one. It's so much simpler to colour in the lines of a person – to add flourishes and guess what he's really like – when you know he won't offer a correction.
Even after years of being the most closely watched player in the AFL, Dustin Martin has remained a complete enigma. His shyness and protective instincts have compounded, leaving him safer in silence than he could ever be as a talking head.
A preternaturally nervous kid – who, despite having emerged as a star of the Richmond Football Club and an inevitable legend of the game, hasn't quite grown out of that as a 27-year-old – in interviews Martin inhales air like it's in short supply, looks like he'd rather be just about anywhere else, and sticks to a short list of failsafe responses. As a Richmond supporter I've heard all of his lines many times over. But I also knew this player – who inspires affection and gushing praise in everyone from his coach and captain to the most composed commentators – had more to say than a media environment that relies on instant quips and critiques could fully accommodate.
"I just don't really like talking about myself," he explains simply, when I begin our interview by asking him why avoidance is the course of action he chooses most often. "I'm quite reserved, I 'spose. I like to just stick to my footy and let [it] do the talking."
In the days following his Brownlow win in 2017, Fairfax's Greg Baum wrote, "Dusty has become a puzzle the media feels it must solve."
But when you look past the ways in which he doesn't meet the expectations of how we demand celebrities and beloved public figures behave, the pieces fit together pretty simply: the things that mattered came naturally to Dustin Martin. It was the side-effects of his success – the attention, the craning necks, the speculation about his motivations and pressures – that didn't sit right. So he didn't sit with them.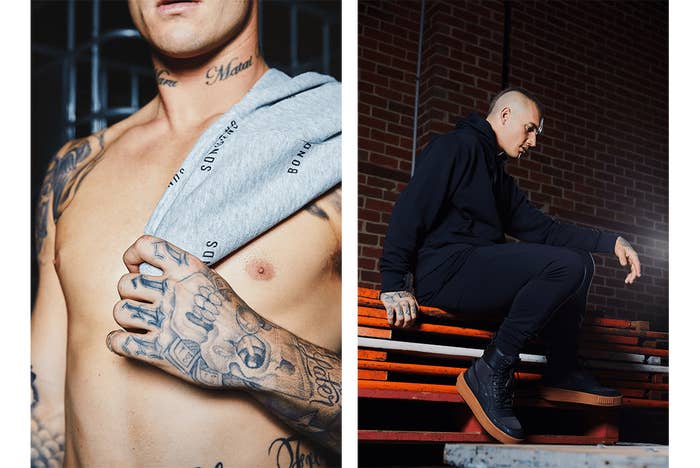 The night he'd win the Brownlow perfectly encapsulated this: Martin showed up with a teammate in place of a date, removing any possibility of romantic speculation based on who was on his arm; he raced in 90 minutes after the red carpet arrivals commenced – so late that some waiting media believed he'd sneaked past them and avoided the cameras altogether; and after the medal was slung around his neck, Martin ignored photographers' instructions to kiss it. He's not rebelling or resentful, he just seems only willing to play along to a point.
"I can't control what people think of me; they're always gonna have their opinions – good or bad – and as long as I know that my friends and family know I'm a good person that's all that really matters," Martin explains, when I ask if he's ever tempted to correct assumptions made about him. "I don't really know what people think of me, and that's none of my business."
"There's so much more to life than footy and the media stuff that people talk about. I just try to separate myself and not buy into it," he says. "In Melbourne everyone loves footy and loves talking about footy. I try and stay away from all that; I don't watch too many footy shows or read the papers."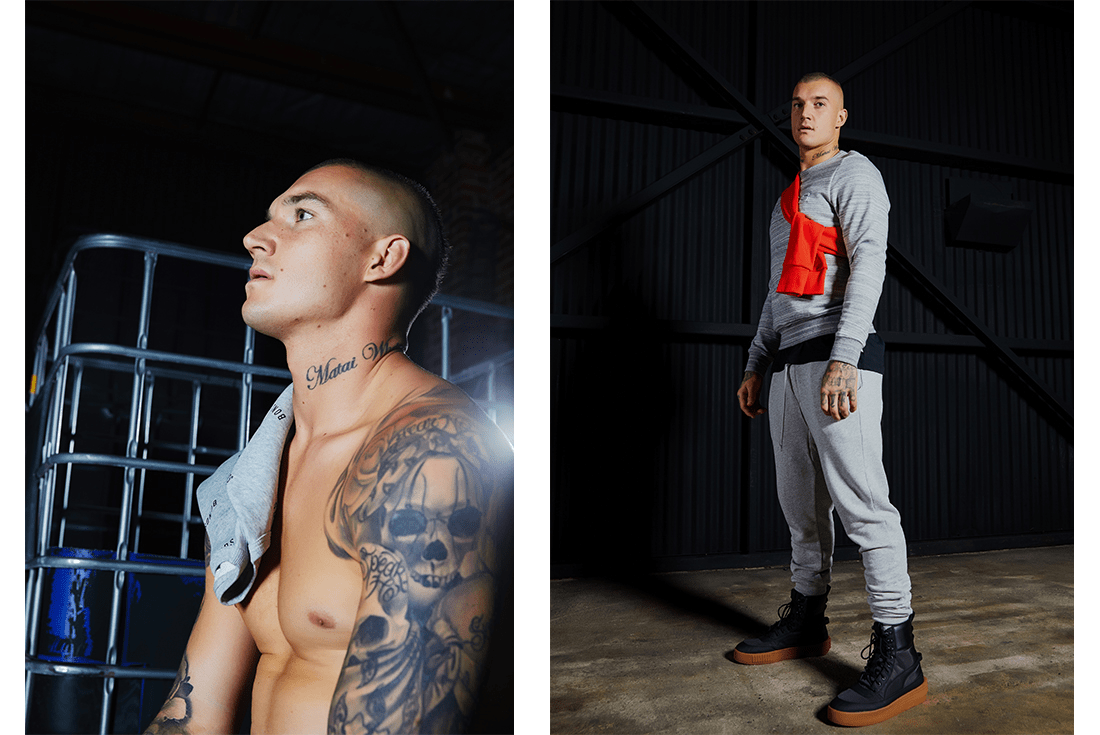 "Over the last two years I've really got in touch with my spiritual side"
Instead, when he's not playing or training, he visits friends' houses for time out. "A lot of my friends have got kids and I love going to see them; that's when I'm most comfortable." Otherwise, he taps out altogether with private night swims at the Brighton sea baths – a meditative activity of Martin's that Richmond CEO Brendan Gale discusses learning about in one of the closing chapters of Konrad Marshall's 2017 book Yellow and Black : A Season With Richmond. Going from the sauna to the freezing, black water at night is "good for the body", Martin tells me, but also proves an essential escape from a life he describes as "hectic". "I live by myself and enjoy my own space," he says, simply. "I love being around my friends and family just as much but I'd certainly say I'm an introvert."
In the same chapter, Martin's beloved coach Damian Hardwick perfectly encapsulated how it must feel to be his star player who cannot help but attract attention everywhere he goes: "If you're Dustin it's like you're in a zoo. And you're the lion."
And even in his most natural habitat, Martin's never without curious eyes on him. Jerry's Milk Bar in Elwood is a popular and unassuming cafe, and also happens to be one of Martin's favourites. He stops in for coffee almost daily. When I sat down at a table there for breakfast recently, his face was staring back at me – not in person, but from the covers of books and magazines deposited around the cafe's tables. Next to the register is a poster of him with a new award: "Jerry's #1 Ticket-Holder". Their love of him is not exactly inconspicuous.
"It is slightly embarrassing," he admits, but the recognition comes with the territory. "You've just got to deal with it."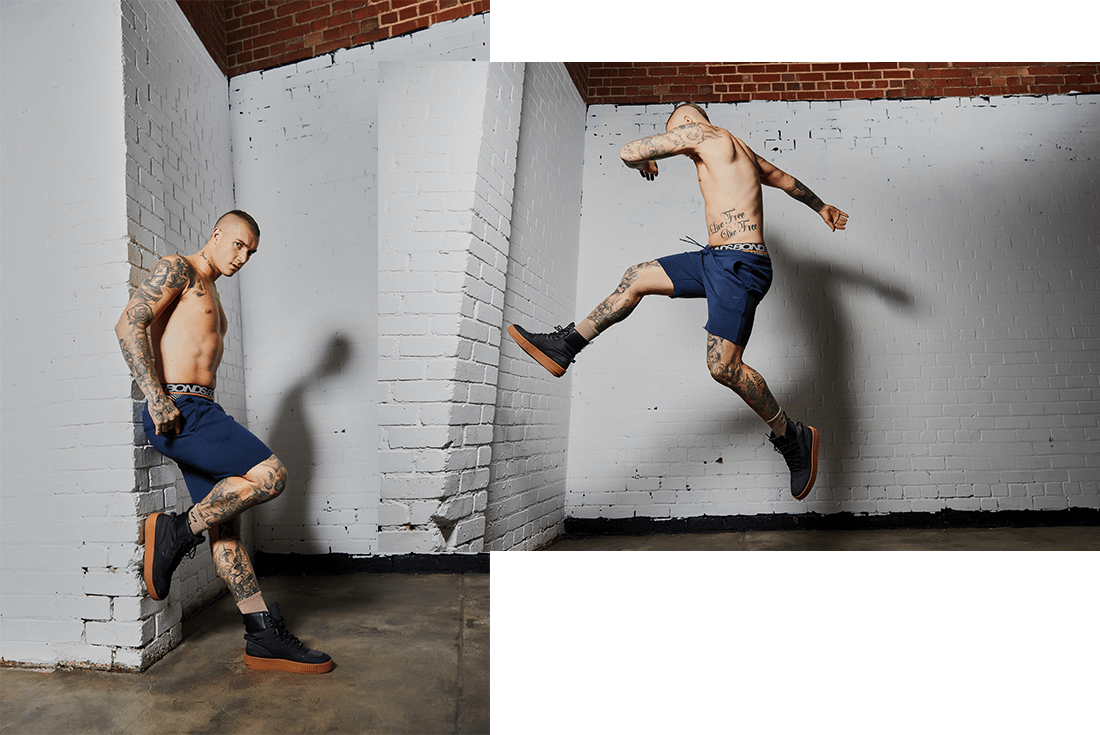 And after a year like the one he had in 2017 – when he signed a multi-million dollar deal to stay at Richmond for seven more years; was the most-watched player on a team that won the club's first premiership in almost four decades; and took home just about every individual award named after past legends of the game – recognition becomes a part of his everyday.
This notoriety, Martin tells me, can make it challenging to form new relationships and separate genuine connections from the ones only eager to be near celebrity. "It's good to meet people that are interested in you the person, not you the footballer," he says, with more conviction than he's had at any other time during our conversation. "It's very refreshing when you meet someone that doesn't know who you are."
Throughout our interview, Martin avoids talking directly about himself by reverting to generalised 'you's rather than specific 'I's and 'me's. It's something I was once told women are socialised to do more often than men, as a way to play down accomplishments and signal in conversation that we're not bragging or self-important. When you remove the gendered categorising, the same applies perfectly to Martin, who's humble almost to a fault, and credits just about every personal success to his team. Even when he's answering my questions about assessing whether people's intentions when they meet him are genuine, he catches himself acknowledging his own fame and tries to re-frame it as a common occurrence: "With that said, the bigger my profile has got … people will come to you for you the footballer, not you the person." Martin shirks the spotlight even when admitting how brightly it's shining in his eyes.
"I just really value the meaningful relationships that I've got with my close friends and the boys that I play with," he continues, and I get the sense that Martin's acknowledgements of his team carry more weight that he quite knows how to articulate. When accepting his Brownlow, he read a message to them from a prepared speech: "this medal is about each of you and the connection we all have".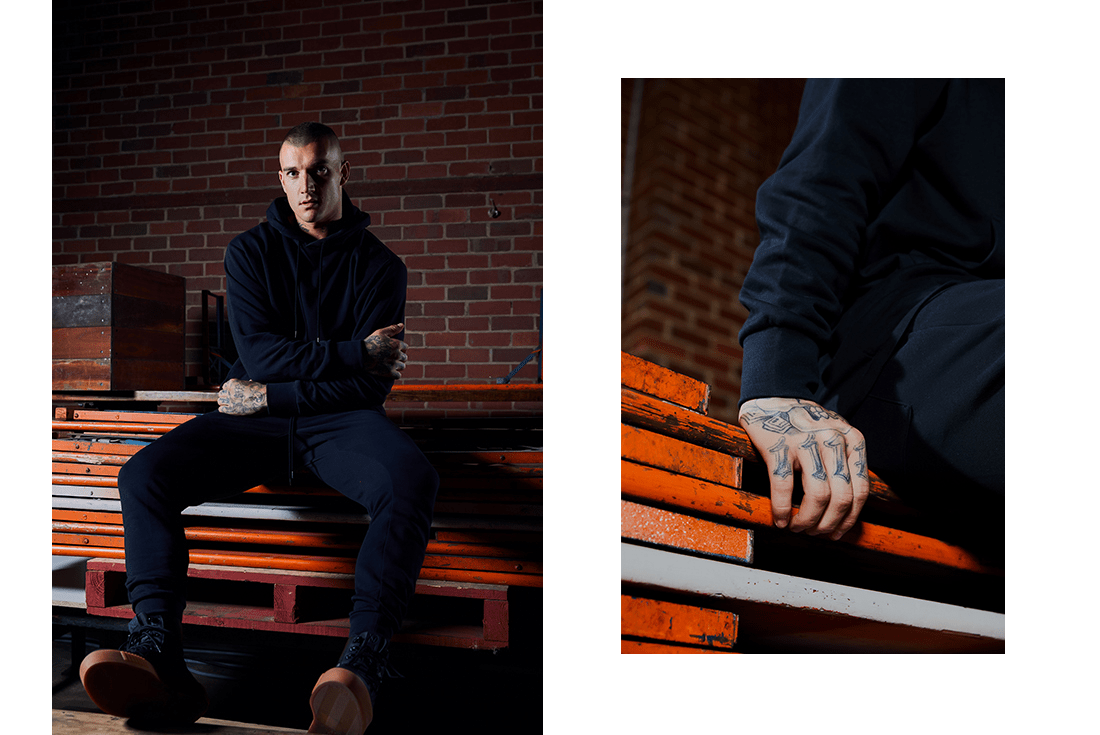 "I probably put a bit of pressure on myself to live up to last year and in reality I didn't need to; I just need to keep doing my bit for the side."
In 2017, the year he and his teammates brought home Richmond's first premiership cup in his lifetime, the club began conscious, focussed work on strengthening that connection. Beginning in pre-season, players were asked to prepare and share stories about their lives' heroes, hardships and highlights in what they called 'Triple H Sessions'.
Martin appreciated the affect the emotional and revealing sessions had on his team, but found tapping into the vulnerability required to share his own stories difficult. "I was a bit uncomfortable and kept putting it off and putting it off. Eventually I had to, [but] I was probably one of the last in the group to do it. I was very nervous – as was everyone that got up there. It takes a lot of courage to get up there in front of 30 or 40 people and bare it all. But it was really powerful and something I'm very lucky to be a part of. It just brings you closer to your friends at the club. Definitely enhanced [my relationships]. You know people on a deeper level, which is really important."
As well as chipping away at his defences in front of his teammates, Martin has been doing active work on quieting his mind and managing his nervous instincts with regular meditation before games, and sessions with the club's high-performance mindfulness coach, Emma Murray. As a result, Martin has become somewhat of an advocate for the practice. "Over the last two years I've really got in touch with my spiritual side, and Emma's been fantastic for me," he says. "I think it's really important for everyone to be emotional, stable … The mental side of the game is just as important as the physical, and keeping on top of it is something I'll continue."
Despite avoiding the endless commentary around the game, Martin is not immune to letting some its pressures seep in. And while the unprecedented successes from the 2017 season have allowed him a chance to relax into his playing recently, it wasn't like that at first.
"It was a really different feeling I had at the start of this year, off the back of last year. You spend your whole life trying to achieve your dreams, and then when it all kind of happens … it's a strange feeling. It's like, 'Shit – what's next?' I certainly struggled a bit early on in the year with that kind of thing and where I was in my life."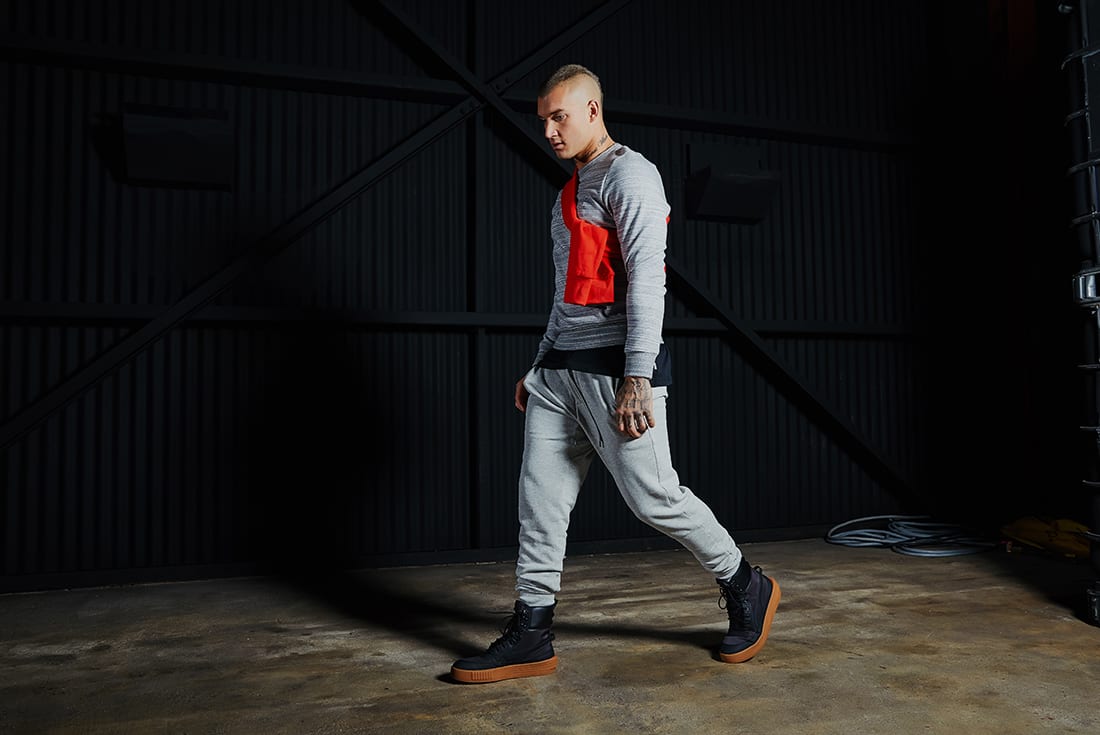 This affirmed a suspicion I'd had watching him play this season; that there was an unfamiliar kind of tension in his game until recently, when its shadow suddenly dissipated and a kind of disciplined freedom appeared in its place. "That's the best thing – just being free, you know?" he agrees. "I probably put a bit of pressure on myself to live up to last year and in reality I didn't need to; I just need to keep doing my bit for the side. Once I figured that out, my footy's probably got a bit better in the last month. I'm appreciating the journey [and] I'm in a really good place."
Marshall wrote in Yellow and Black that, when the teenaged Martin was first drafted, he listed two aspirations for his new career as an AFL footballer: to win a premiership and to be a one-club player. Considering he's not only achieved both goals, but has done so in the kind of season any player – himself included – will observe as a benchmark in years to come, I ask Martin what he still has to prove as a footballer. The answer was in keeping with his character: uncomplicated, generous and genuinely honest. "Nothing, I don't think. I've just got to keep doing my bit for the team. When I walk off the field I just like to know that I've given my best effort to my teammates, my coaches and the fans. I think that's all I've got to do."
Learn more about Dustin Martin's partnership with Bonds here.
Styling by Jade Leung. Photography by Sam Wong. Dustin Martin wearing Bonds clothing throughout.