On July 21, 2015, just outside the airport in mint-condition Avaya Stadium, the city of San Jose hosted a friendly soccer game between the San Jose Earthquakes and one of the most famous club teams in the world, Manchester United. Although the match was well-contested, the English club beat the hometown team as expected, 3 to 1.
After the game, whispers began to circulate that Sir Alex Ferguson, the legendary former manager of Manchester United, was in the house. Sir Alex, as he is affectionately known, had retired two years earlier after racking up an astounding number of trophies and winning seasons, as well as launching some of the most famous soccer players in the world to stardom. He remained on Man United's board of directors and maintained a close presence with the team.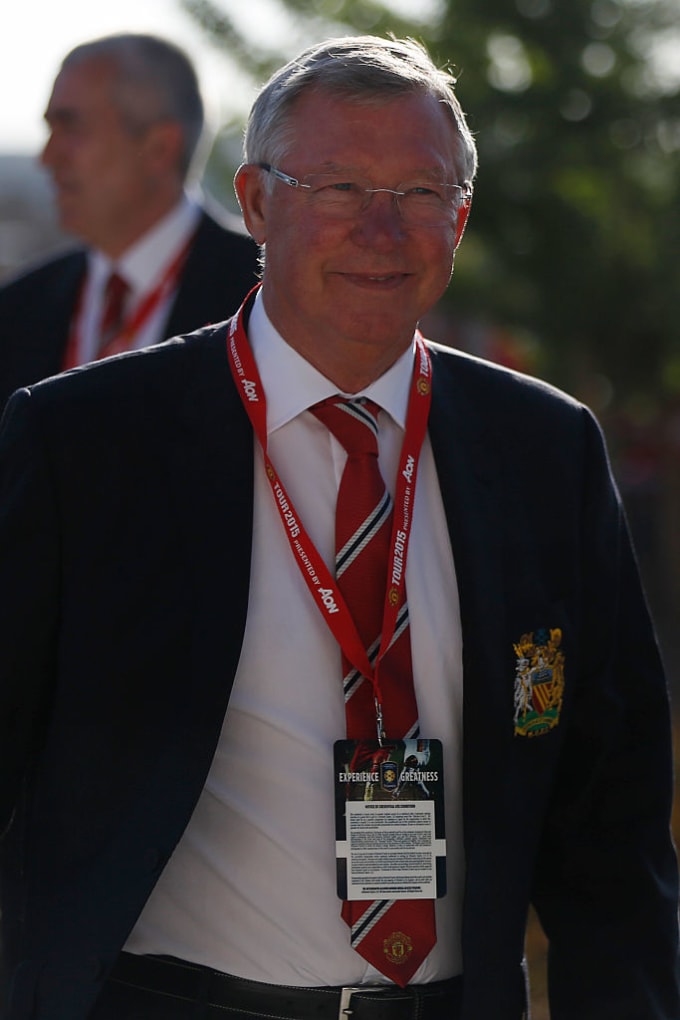 At Avaya, the luxury boxes exit into the main promenade below the cheap seats. Sir Alex, if he was present, was going to have to walk out into the main drag to leave the grounds.
A clump of fans began to gather around one conspicuously closed and guarded door. Then the crowd started to grow. And grow. And then there he was.
"It was like being backstage at a rock concert," Guy Gayle*, recalls. Gayle, a former San Jose fan section leader, had come to root for the Quakes. But he also holds a special place in his heart for Manchester United—he and thousands of other U.S.-based soccer fans, some of who screamed like teenyboppers when they caught a glimpse of Sir Alex in the flesh.
Manchester United are the Yankees of international soccer. Everybody knows who they are, and they win out of all proportion to their peers. They can afford to showcase the best and most famous players of any given generation. And if you don't love them, you hate them. David Herman, prime minister of public relations for Manchester USA United Supporters Club, calls this the "ABU [phenomenon]: Anybody But United."
How did Manchester United become such a popular team in the United States, not a country renowned for its ardent soccer fandom in the first place? Indeed, with Americans being notoriously poor at geography, one wonders how many of these fans could even find Manchester on a map. But no matter. The United phenomenon was the result of a perfect storm of circumstance. The factors include: 
The EPL 
​Newcomers to the international soccer scene may not realize that the English Premier League (EPL) has relatively recent origins. It was founded in 1992, in part as a move to raise revenue for top English clubs through media deals. This means that the EPL was aggressively marketed from the outset. Manchester United won the inaugural cup.
Television
Needing content to fill their expanding slate of channels, cable and satellite television latched onto the new English league almost immediately. Beginning in the early 1990s, various stations began broadcasting highlights, recaps and tape-delayed games. In 1996 ESPN2 started broadcasting what Gayle jokingly refers to as "Monday Night Football," playing a selected EPL match on tape delay every Monday evening. Live weekend broadcasts would soon follow.
David Beckham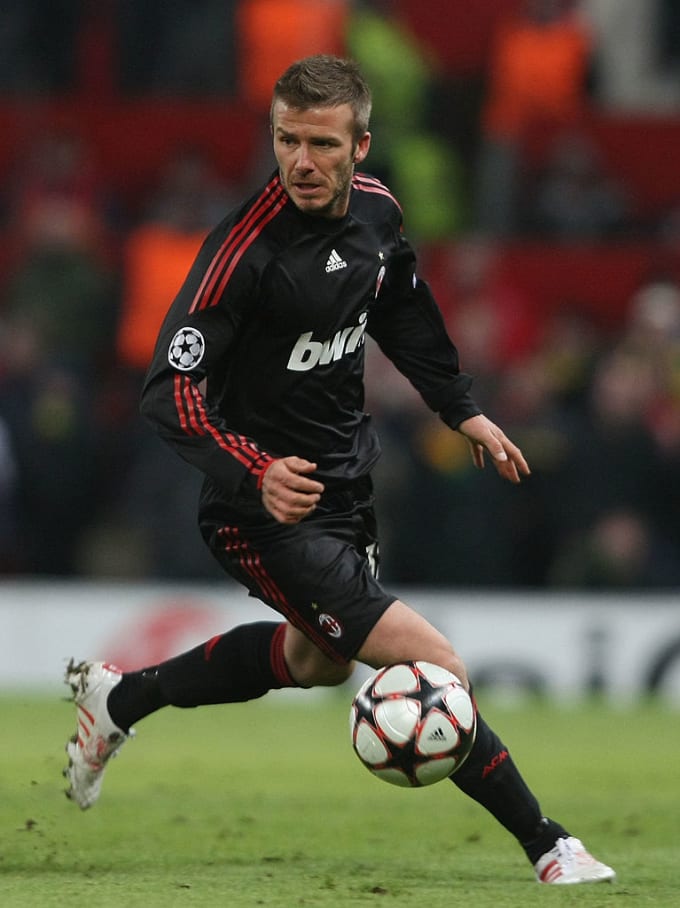 Beckham was easily one of the most recognizable soccer players in the world in the 1990s and early aughts. He debuted with Manchester United in 1992 at the age of 17, coming up out of the club's youth program. He became a regular starter in 1996, scoring goals that still cause onlookers to catch their breath today.
Soon after, Beckham began taking modeling jobs and dating Victoria Adams, aka Posh Spice, thus ensuring the tabloids would keep Manchester United's name in the papers for years.
The Treble
Soccer clubs don't just play in their own league; they are routinely pitted against top clubs from other countries—in Europe, the major tournament in question is the Champion's League. England also hosts the FA Cup, an interleague championship that happens to be the oldest soccer tournament in the world. In 1999, Manchester United managed to win the EPL, the FA Cup, and the Champion's League all in one season—three trophies, or a treble, an almost unheard-of feat.
Gayle watched the Champion's League win with a group of fans in San Jose, "probably one of the first times I've gone to a sports bar," he says. "It was an exciting game; United came back from one goal down and scored two in stoppage time to win 2-1."
Brian Torkkola, a Minneapolis-based fan, also remembers the Champion's League game in particular with fondness. "I flew home early from a business trip just to watch it live. Ended up scrambling over to my parents' condo. The two injury time goals sent me screaming like a crazed lunatic. My dad, true to his stoic Finnish heritage, followed behind pleading for me to calm down, as someone would call the police."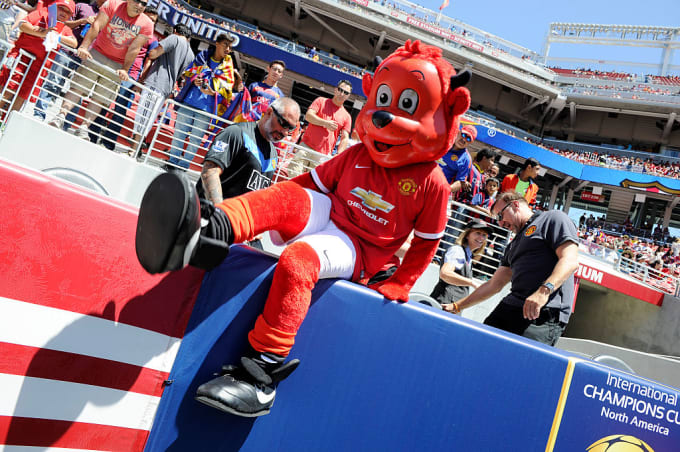 All of these factors served to bring Manchester United to the attention of U.S.-based soccer fans like no other international club before them. Sheer momentum seems to fuel the growth of their fandom now. But individual fans each have forged a personal connection to the team—and a lot of them are strangely defensive about falling into the fold of one of the biggest soccer clubs on the planet. "I would never have intentionally followed such a big, rich club," says Torkkola. "That's too cliché. And yet, it happened."
In fact, almost every fan I talked to mentioned a particular player or two who captured and held their attention. Sometimes their Man United fandom faded when that player left or retired; other times, it sparked a long-term love affair. For San Francisco Bay Area fan Roxxie Rosen, her love for the Red Devils began "in the David Beckham era" but was recently rekindled when they acquired forward Zlatan Ibrahimovich this year. "I love Zlatan. He's an amazing older athlete," she says.
For Torkkola, it was Danish goalkeeper Peter Schmeichel who proved the key. Torkkola lived in Denmark in 1988 and started following the keeper's career there; United acquired him in 1991, at the dawn of the EPL/Ferguson era.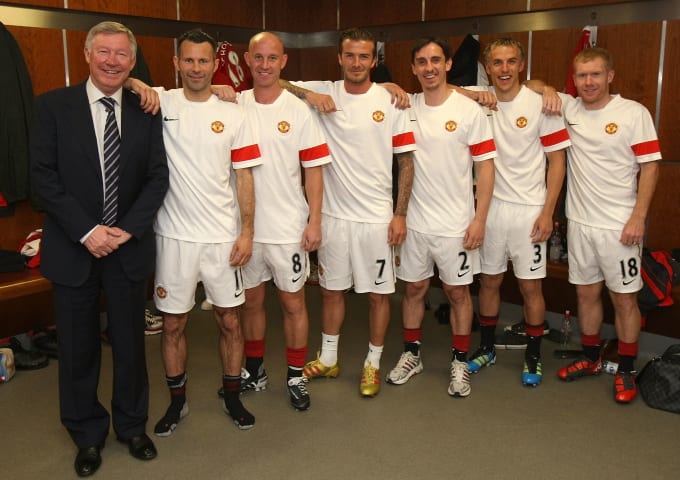 Fan Bill Henry was caught by the story of the fabled "Class of '92," a group of six English stars including Beckham who began their careers in the Manchester United youth system.
"That core of homegrown talent on the pitch—a true band of brothers, always working tirelessly for each other," Henry says. "It really was an irresistible story to be following."
Manchester United USA's Herman, who grew up following the team from afar in the '70s and '80s ("before they were good," he notes wryly), disputes the idea that the Red Devils are the English club with the biggest fan following on this side of the pond. "I think it's Arsenal," he says. "They play the pretty football that everybody likes."
And it's true that if Man United has any rival here, it's the Gunners. Nonetheless, Arsenal has only won the Premier League three times, the last time in 2004. In contrast, Manchester United has won 13 times. And everyone loves a winner.
[*Full disclosure: Guy Gayle is the writer's husband.]