Nike are celebrating the history of one of their most iconic football boots: the Mercurial.
Since it's debut in 1998, Nike Mercurial has been the boot of choice for players who favour a game that's all about speed, striking and unpredictability. The first silo was made famous by Brazil legend Ronaldo at France 98 and since then the boot has gone on to be worn by some of the most celebrated attackers in modern football, with Cristiano Ronaldo championing the cause today.
To celebrate the heritage of Mercurial, Nike's new 'What The Mercurial' silo fuses 16 of the most memorable Mercurial colourways on one shoe.
It's the first time Nike have used this treatment on their football product.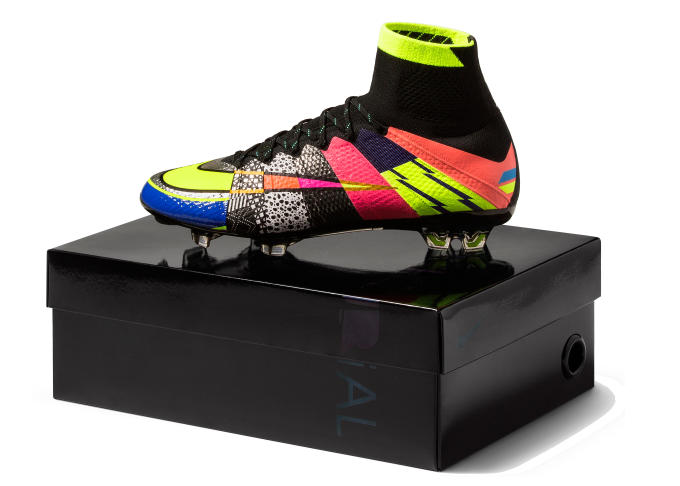 Four past Mercurial logos are mashed up to create the logo on the heel tab and aglets. The left and right boots boast the same design, striped with iconic Mercurial colorways, while the sockliner showcases iconic Mercurial elements.
In total, 18 colours from previous Mercurial iterations meld together into one Superfly boot — the most colors Nike has ever used in a football boot.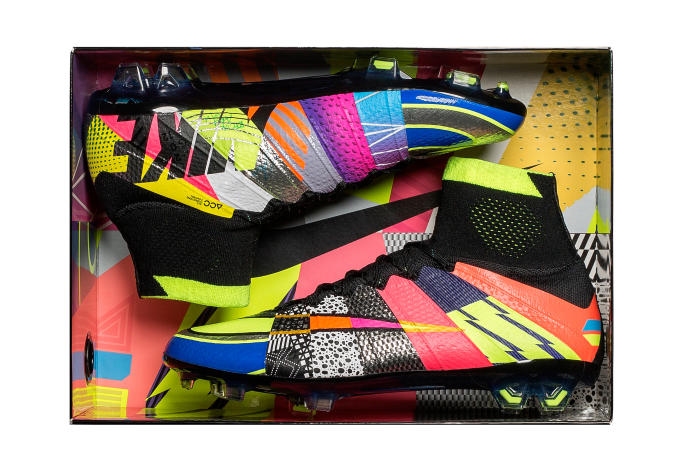 Only 3,000 pairs of the limited-edition release will go on sale beginning May 5th.
[via Nike]