Newcastle United could have been the subject of the Premier League's most bizarre takeover story.
The struggling Premier League side – who are owned by Sports Direct supremo Mike Ashley – have previously been the subject of takeover rumours involving WWE owner Vince McMahon but new reports say that it was actually his son, Shane McMahon, who wanted a slice of the Premier League pie.
This week's edition of The Wrestling Observer Newsletter – the most reliable news source in professional wrestling – states that Shane O'Mac, who returned to WWE last month, has previously attempted to put together a consortium to buy out Mike Ashley and take control of the Toon Army. If the deal was successful, WON's Dave Meltzer says that it would have had nothing to do with WWE and would have been another of Shane McMahon's personal projects.
Shane McMahon left WWE in 2009 to pursue his own business ventures.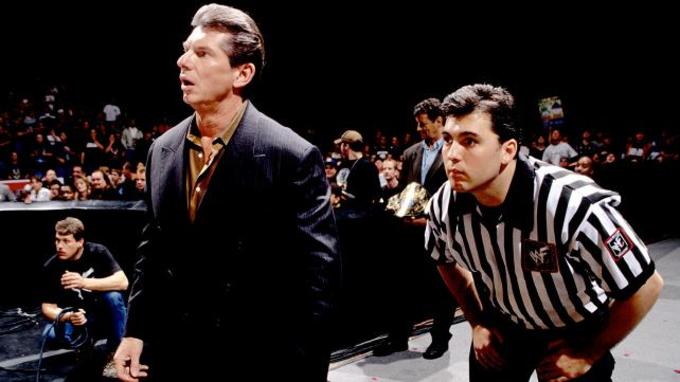 After a pretty successful stint in WWE as an in-ring performer and backstage executive, Shane left the family business in 2009 to pursue a venture with You On Demand – which has been dubbed China's alternative to Netflix.
He returned to WWE in spectacular fashion last Monday night on Raw, where it was announced he'll be facing The Undertaker in a 'Hell in a Cell' match at the upcoming Wrestlemania 32 event in Dallas, Texas.
Anything beats Mike Ashley, right?
[via WhatCulture]