UPDATE: ESPN has pulled Schilling from its Little League World Series coverage, and issued the following statement:
"Curt's tweet was completely unacceptable, and in no way represents our company's perspective. We made that point very strongly to Curt and have removed him from his current Little League assignment pending further consideration."
See original story below.
Former MLB star Curt Schilling took to Twitter this morning to share a picture which attempts to compare Muslims to Nazis.
It has since been deleted, of course, but as of this writing, there are a few replies posted to his timeline discussing the subject.
An apology appeared a short time later, but only in response to an individual person.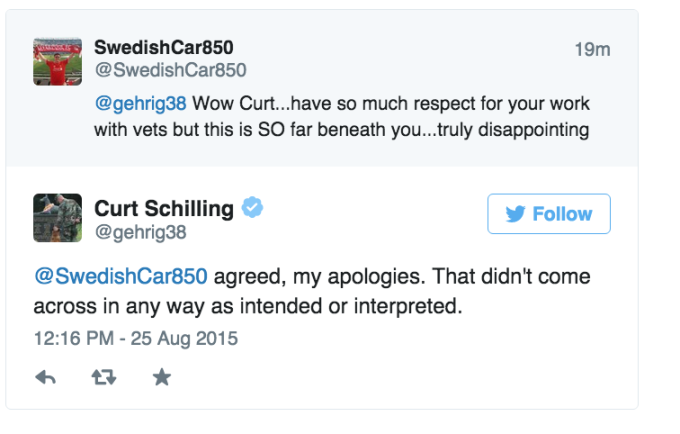 At the moment, the post is still live on Schilling's Facebook page.
Send all complaints, compliments, and tips to sportstips@complex.com