Mario Balotelli is enjoying the freedom of not having to worry about playing every week.
The out-of-favour Liverpool striker is being forced to train with the reserves until he eventually gets the message from Brendan Rodgers and finds a new club, which means he's free to do pretty much whatever he wants on weekends until then.
To keep himself entertained, Balotelli dropped by on his old Manchester City teammates to celebrate their 3-0 win against Chelsea. Contrary to what we're told about Balotelli, he's actually been a pretty popular character in most dressing rooms he's been to – and this embrace from Vincent Kompany in the Etihad Stadium tunnel at full time supports that.
Balotelli has a habit of gatecrashing old friends.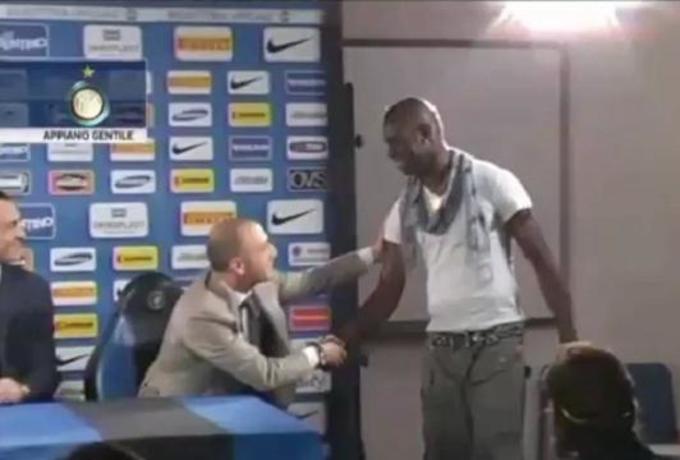 While he was still at Manchester City, Balotelli gatecrashed a press conference at his first club, Inter Milan, as they unveiled their new manager. Mario was greeted by warm handshakes and wished the new manager luck.
We're not sure if any old team would actually take him back to play, though...
[via Instagram]