Graduation should be one of the most celebrated and dignified times in a young person's life—but it's also a rare chance to take to a stage in front of a crowd of hundreds, so you need to make your seconds count.
These two students at the University of Miami went the extra mile on graduation day, channeling their inner-child to recreate a Stone Cold Stunner on stage, paying tribute to one of the biggest WWE superstars of all time in "Stone Cold" Steve Austin.
Here's what a Stone Cold Stunner is meant to look like.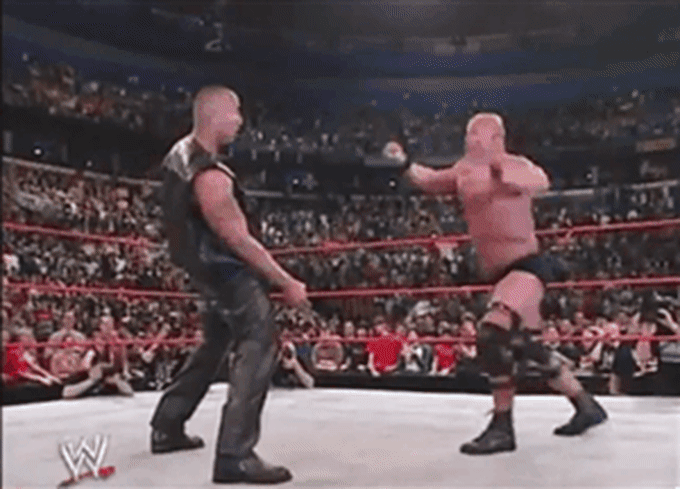 Performing WWE finishing moves in public has become a live-action meme in the last few months, but this might be the most surprising one we've seen yet.
Next up, we want to see these guys drop a People's Elbow in a job interview.
[via Bleacher Report]