Yesterday I put a list together highlighting the Michael Jordan meme that's catching fire on the Internet. And I caught hell for it. They even dedicated a thread in my memory. Apparently, online forum boxden.com were the first to think of photoshopping a still of Michael Jordan crying during his Hall of Fame speech and a still of him laughing at Charles Barkley during an Oprah interview onto various pop culture personalities. They also use an outline of M.J.'s head as responses in their threads. See below: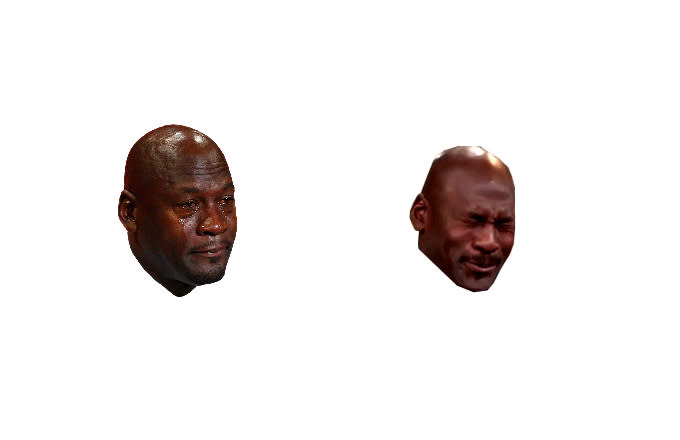 Their users weren't shy about telling me about myself. However, they're oblivious to the fact that users on Twitter also respond with a variety of heads when replying to tweets, and also use Jordan crying memes all the fucking time. Did Twitter users get the heads and memes from Boxden? It's definitely in the realm of possibility.
Did I find the memes and heads on Boxden? Absolutely not. I sourced back to where I got them from, responded to comments claiming I didn't, and pointed commenters to the source links in the list, yet I was still dragged, meme'd and gif'd​ to the ends of the world wide web.
Plot twist: Users from niketalk.com and thecoli.com are also claiming that they invented said meme.


Y'all gotta make up your minds, man.
So you know what I'm going to do? I'm going to rank the memes the talented folks over at Boxden were kind enough to make of me. Here's your credit.
Angel Diaz is a staff writer for Complex Media. Follow him @ADiaz456.