Heat forward Chris "Birdman" Andersen has a ton of tattoos. He actually has so many that, when a TMZ Sports reporter asked him how many he has earlier this week, he said "one." As in, they all connect together at this point to form one gigantic tattoo.
With that in mind, you'd probably assume that Birdman has spent tens of thousands of dollars tattooing his entire body. But as he also told TMZ Sports, he has paid a grand total of zero dollars and zero cents for his ink.
"I'm a walking billboard," he said, before adding that about 80 or 90 percent of his tatts have been done by the same Colorado-based tattoo artist.
You sure are, Birdman. You sure are. Just look at all those tatts: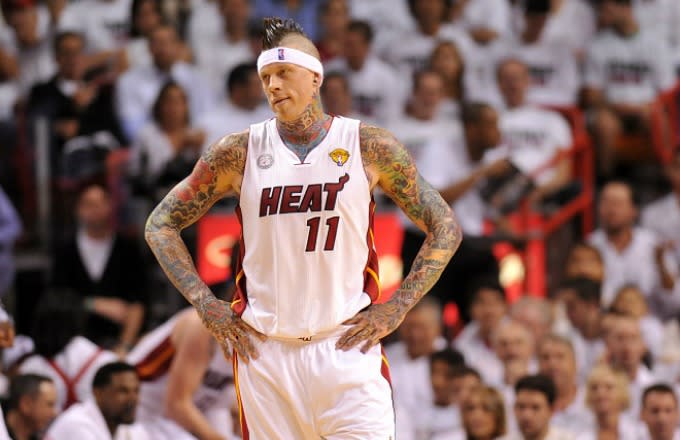 [via TMZ Sports]
Send all complaints, compliments, and tips to sportstips@complex.com.