When Lonzo Ball slid a pair of his Big Baller Brand (BBB) sneakers down a garbage chute on Instagram, it played like alarm bells on a BBB sinking ship. Then came Lonzo covering his BBB tattoo and the allegations — followed by a lawsuit — that family friend and brand co-founder Alan Foster siphoned $1.5 million from the family-formed brand.
For 21-year-old Lonzo Ball, BBB was seemingly short lived. But father LaVar Ball says the brand is still alive. Is it? Without Lonzo, the 51 percent owner of BBB, in a full embrace of BBB and his signature shoe, LaVar has little support in the basketball community. Just how did BBB rise so fast and fall so hard? And will the fall stop now?
Everything about BBB has been loud. And a bit extreme. When LaVar hits the public airwaves to promote his sons — Lonzo, LiAngelo, and LaMelo — and his business endeavors from sneakers to basketball games and leagues he does so with a gusto yet not backed by results. That was true when in 2016 the brand launched and LaVar took to every television and radio show that would have him to sing the greatness claims of his son.
The number-two pick in the 2017 NBA draft passed on offers from Nike, Adidas and Under Armour, instead joining with the family to create BBB and the ZO2 sneaker, the first signature shoe for a rookie NBA player since LeBron James in 2003.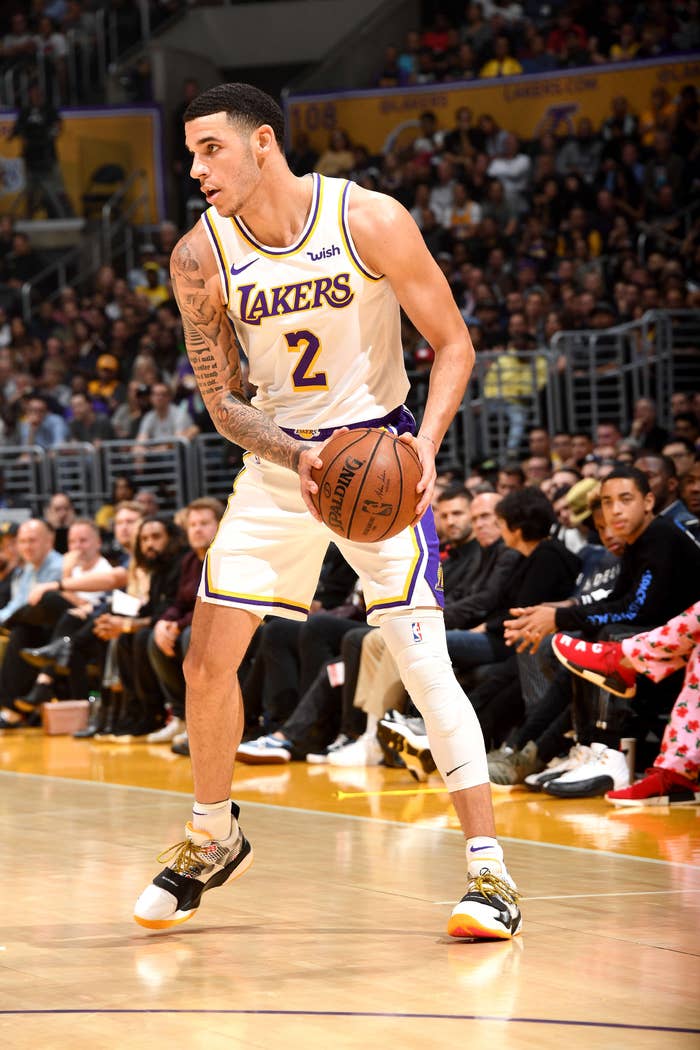 Of course, the $495 sticker price gave the brand plenty of publicity without a lot of sales. While LaVar once implied they sold 495 pairs, sneaker watchers have put the actual sales below 400 and maybe even in the 250 range. Matt Powell, senior industry advisor for sports for The NPD Group, says that BBB is "far too small" in the number of units they move that NPD doesn't track the brand.
Instead of calling the BBB Zo2 a nice one-off for a rookie and a chance to push up the asking price for Lonzo eventually signing with a mainstream brand, BBB then announced, in October 2018, the ZO2.19 sneaker, a $200 shoe that slashes the BBB price more than 50 percent but still sits at a higher price point than virtually every basketball shoe on the market.
The price point of the BBB sneakers hasn't provided the only sticking point on the brand, however. The Better Business Bureau has given the brand an F thanks to the lack of customer service and product delays. While complaints swirled around the first shoe release — some celebrities, such as baseball player Adam Jones, say they didn't receive their sneakers for a year after ordering — the delays keep coming with the second shoe. With presale of the sneaker going live in October 2018 with the announcement of the shoe, orders were originally scheduled to ship in early 2019. Due to a production issue, that was then moved to May 1.
With the second installment of the BBB signature shoe still in production and Lonzo publicly distancing himself from his own brand and reportedly in talks with Nike — a Nike spokesperson didn't respond to a request for comment — LaVar isn't giving up just yet.
"I'm not going to let one rooty-toot guy come in here and do something bad and then be like, 'Oh, the brand's not good,'" he told Las Vegas radio station 98.5 KLUC. "The brand is good. It's just somebody did something bad to it."
Speaking while promoting the Big Baller Brand All-American Game in Las Vegas, he added that the brand "had a snake up in the thing. But you gotta understand this: I'm a snake charmer. Being a snake charmer, you're gonna get bit, but he can't kill me."
LaVar took a more subdued approach when speaking about the state of the brand to the crowd at the Las Vegas arena, and the prices on the BBB website have followed suit, with prices slashed 50 percent on the Zo2 and Melo Ball 1 sneakers.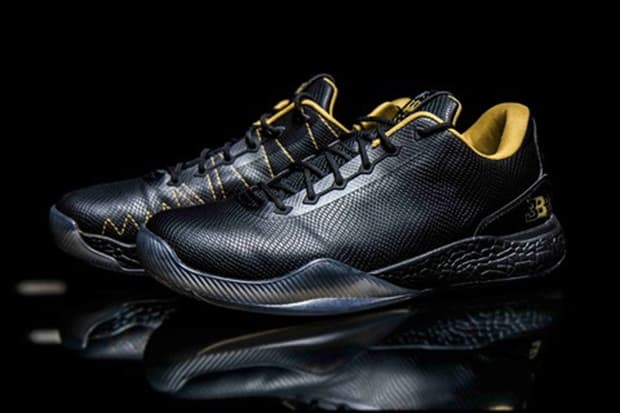 Along the way, Lonzo hasn't slowed down his efforts to recoup what was allegedly taken from the brand, filing a $2 million suit against Foster claiming he "conspired to embezzle millions of dollars and then divert those funds for his personal use, including to acquire assets in Ethiopia."
Around the same time as it was announced that Lonzo was leaving Big Baller Brand, the Lakers raised the question on whether or not his sneakers were to blame for his third ankle injury.
"Yeah, they talked to me," Lonzo said in an interview with ESPN. "They asked me about it, and I told 'em, 'I feel comfortable. If I wasn't comfortable, I wouldn't play in 'em. If I didn't play in [his signature BBB shoes], I'd play in Kobe [Bryant's signature Nike shoe]. I work out in [LeBron James' signature Nike shoe], but that's because they're heavier."
When it comes to the actual shoe design, we don't yet know the value of the ZO2.19. It was, however, designed by David Raysse, creator of Brandblack and a longtime NBA shoe designer who has built shoes for Grant Hill and Kobe Bryant. He has said publicly that his role in the creation of a second shoe was about creating a more accessible performance model for the brand, but even he isn't sure of what's next for BBB.
Chris Chase, known as Nightwing and co-founder of WearTesters.com, is one of the few who have seen a ZO2.19 in person, trying out the shoe and posting a review in January. "With the help of Raysse, the Big Baller Brand has a very good shoe on its hands," he says. "Whether or not people will be open-minded enough to actually accept that is something, remains to be seen."
Nightwing calls the design impressive and praises Raysse for his role in bringing Brandblack technology into the sneaker to give it high-level traction, cushioning, support and materials.
Big Baller Brand's website is also currently down.
With Lonzo seemingly out, questions remain on if a $200 sneaker — no matter how well-designed and crafted — now delayed in release will be enough to keep the entire Big Baller Brand from following Lonzo's sneakers down the chute.
Follow Tim Newcomb on Twitter at @tdnewcomb.