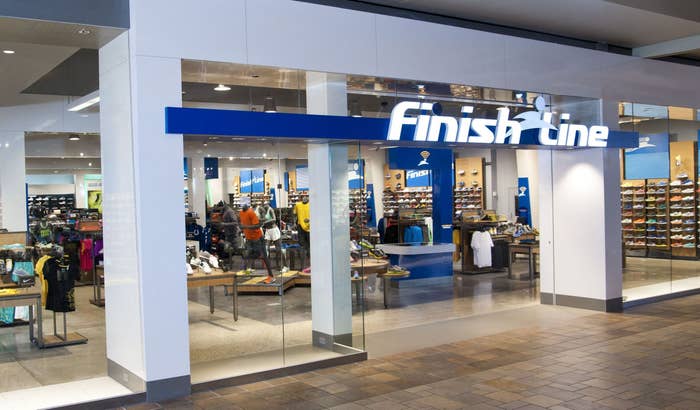 Struggling retailer Finish Line could be set for a $558 million buyout.
The retailer confirmed today that it's entered a merger agreement with UK chain JD Sports, a move that will drive out current Finish Line shareholder and JD Sports competitor Sports Direct International. As recently as last September, Sports Direct International was expected to purchase Finish Line, with Susquehanna Financial Group analyst Sam Poser telling USA Today there was a 75 percent chance the deal would go through. However, things have apparently taken a turn in recent months.
"Finish Line has long admired JD and their commitment to serve customers with premium brands through a unique and innovative retail experience," said Sam Sato, chief executive officer at Finish Line. "We are thrilled to partner with them and look forward to realizing the impact we will have on the marketplace together."
While likely, the deal isn't set in stone yet. Both Finish Line and JD Sports' shareholders must approve the merger, which could present a hurdle due to Sports Direct International's 9.9 percent stake in the U.S. company. 
Finish Line's current executive board is expected to stay in place following the deal.