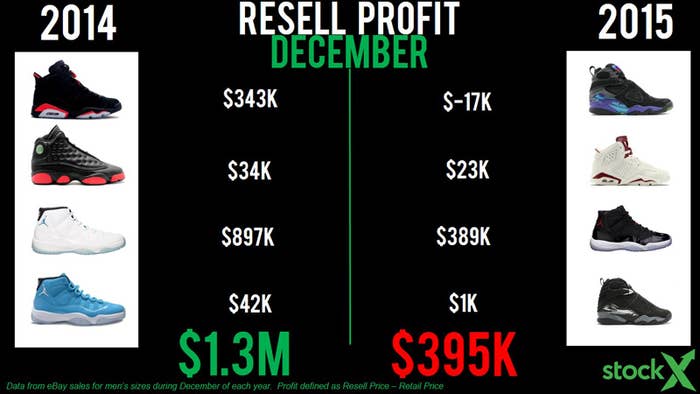 What's going on in the Air Jordan resale game? Anyone that's deeply involved in that business will probably tell you that things aren't quite as good as they used to be. But why? 
In his first in-depth analysis since Campless, Josh Luber - StockX co-founder and CEO - released an article addressing the state of the Jordan resell game. In true Campless fashion, Luber leaves no stone unturned as he writes about the effects of adidas' rise, how Premium Jordans come into play, the cost of resell, and how profit margins have steadily declined over the years. Luber supports all his points with a plethora of charts and graphics featuring statistical analysis to support his claims.
We're not going to spoil any of Luber's research here so if you're interested in learning more, make sure to head over to StockX.